Syrian Kurdish enclave of Afrin: from forced conversions to demographic change
Monitoring groups and Kurdish media in Syria on Thursday said Turkish-backed Syrian opposition have transported thousands of families from Ghouta to the Kurdish enclave of Afrin over the last month.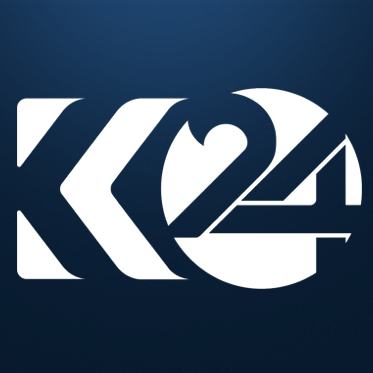 Helbast Shekhani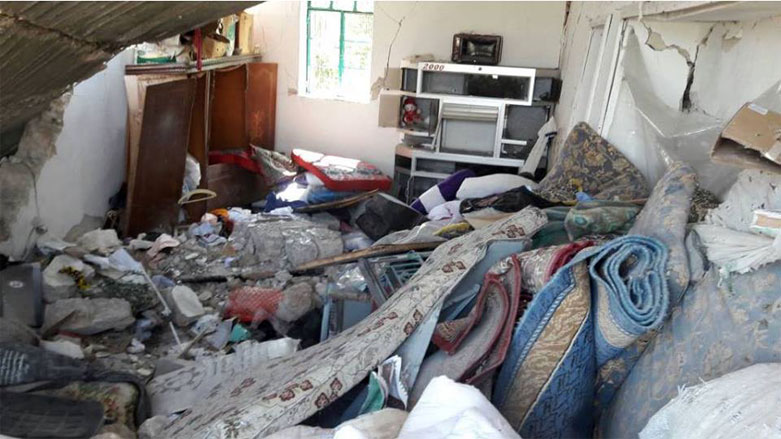 AFRIN (Kurdistan 24) – Monitoring groups and Kurdish media in Syria on Thursday said Turkish-backed Syrian opposition have transported thousands of families from Ghouta to the Kurdish enclave of Afrin over the last month.
AFRIN COUNTRYSIDE
Afrin Media Center (AMC), a Syria-based information office that has been documenting the Turkish assault on the region since its launch on Jan. 20, said that about 150 Arab families from Ghouta have settled in Kafr Safra village in Jandairis, southwestern Afrin.
"There were about 700 families inhabited in Kafr Safra village, and the very few returnees reported that the number of Arab settlers in the village is higher than the indigenous population," AMC reported on Thursday.
In Raju district, west of Afrin, AMC reported that in the village of Haj Khalil, with a population of roughly 3000, about 100 families returned and 50 families were brought from the areas of Ghouta in eastern Damascus.
AMC reported that five Arab families from Ghouta were settled in Zirka village, and four other families were moved to Qaysem village in the Raju district.
AMC center published footage showing a long convoy of dozens of families from Ghouta in buses on the Jenderis - Afrin road heading from Idlib districts to Afrin.
See video link below:
AFRIN CITY
Afrin city as well witnessed an influx of new settlers over last month.
Mohammad Billo, a journalist from Afrin with some forty years of experience who fled the city last month, wrote on his social media account that his house had been inhabited by an Arab family from Ghouta since the previous week.
"An Arab family from Ghouta has inhabited my house, for which I spent my life paying, indebting myself," he said.
"I left my wedding and my children's photos on the wall, as well as my library. How do they allow themselves to break into our homes and interrupt our lives there?" he said.
Billo added that dozens of houses in his neighborhood were inhabited by new settlers from Ghouta.
UN CONCERNS
Additionally, the United Nations' Assistant Secretary-General for Humanitarian Affairs, Ursula Mueller, on Wednesday said, "Approximately 71,000 people were transported to northwest Syria since mid-March from eastern Ghouta and eastern Qalamoun."
However, hundreds of Kurdish families can neither return to Afrin nor can they reach the city of Aleppo, which is under government control.
Only a few have done so, according to the UN Office for the Coordination of Humanitarian Affairs (OCHA), and it has been done informally by paying traffickers and taking risks on mined roads.
Muller explained that an estimated 137,000 people were displaced by hostilities in Afrin district in the Aleppo governorate.
She added that freedom of movement remains an issue for those who have been displaced and many reportedly continue to be prevented from moving on to Aleppo city. People with medical referrals currently have to wait up to 15 days for clearance to travel to Aleppo City for medical care.
"While there have been some reports of returns taking place to Afrin, the movement back remains extremely limited as people are allegedly prevented from returning," she said.
DEMOGRAPHIC CHANGE
The UK-based Syrian Observatory for Human Rights (SOHR) documented evidence of demographic change in Afrin by the Syrian Arab militiamen who led the Turkish attack on Afrin which came under their full control last month.
"A demographic change is being carried out led by military powers that claimed the protection of Syrians," SOHR stated.
SOHR said their team have traveled through western areas of Afrin and observed that in Jandairis they witnessed widespread destruction and the homes that were still standing were marked with writings claiming they are now the property of Syrian Arab militiamen who led the Turkish attack on Afrin last month.
A "spray can is enough to turn a building, a farm or even a whole village into the private property of a military faction," the monitor stated.
At checkpoints, Kurdish citizens are singled out and insulted, youth alleged to be affiliated with the YPG/YPJ are detained and tortured, and the looting of properties is ongoing, it added.
FORCIBLE CONVERSION TO ISLAM
The Yezidis [Ezidis], who were recently the victim of massacres, rapes and sexual slavery at the hand of the Islamic State (IS), are now facing forcible conversion to Islam under threat of death from Turkish-backed forces.
The Independent reported last week that Islamist rebel fighters, who are allied to Turkey and have occupied Ezidi villages in the area, have destroyed the temples and places of worship of the Kurdish-speaking non-Islamic sect, according to locals.
Sheikh Qamber, a 63-year-old Syrian Kurdish Ezidi farmer who fled his town of Qastel Jindo in Afrin, told The Independent what happened to Ezidis who refused to leave their homes.
He said that some were forcibly brought to a mosque by Islamists for conversion.
"Some villagers fled, but others risked staying and were later taken to the mosque and given lessons in Islamic prayer," he said.
TURKISH JUSTIFICATION
At the beginning of the offensive to capture Afrin, President Recep Tayyip Erdogan claimed that 55 percent of the population was Arab and that the Kurds there were from elsewhere, and that the enclave did not belong to "terrorists."
However, the opposition Peoples' Democratic Party (HDP) earlier said that the Turkish leader's repeated announcements that they would resettle hundreds of thousands of Syrian refugees in the Afrin region of Syrian Kurdistan amounted to a war crime.
"The government's plans to transfer 350,000 refugees to Afrin following the invasion is an attempt to create demographic change in contravention with international law, and is a downright war crime according to the Geneva Conventions," a statement on the HDP's website read.
Editing by Nadia Riva