Hundreds of attacks launched from Afrin to Turkey in 2017
Turkish Consul General in Erbil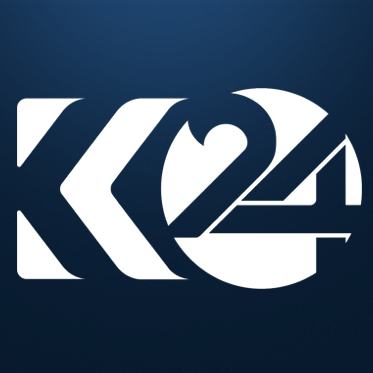 Sangar Ali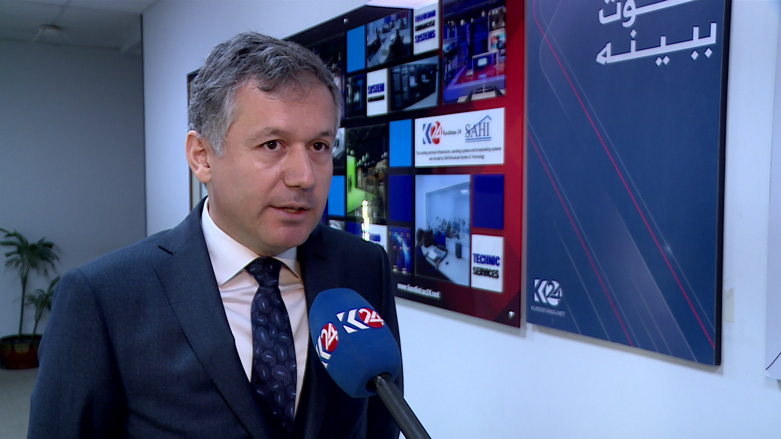 ERBIL, Kurdistan Region (Kurdistan 24) – The Afrin military operation led by Turkey is only targeting "terrorists," the Turkish Consul General in Erbil Hakan Karacay said on Sunday during a visit to Kurdistan 24's headquarters in Erbil.
TURKISH MILITARY OPERATION IN AFRIN
In an interview with Kurdistan 24, the Consul discussed the ongoing Turkish military operation on the Kurdish enclave of Afrin in Syrian Kurdistan (Rojava) and claimed the offensive is "only targeting terrorists, not our Kurdish brothers."
On Jan. 20, Turkey began an air and ground offensive in Rojava against the US-backed Kurdish People's Protection Units (YPG) and their all-female brigade, the Women's Protection Units (YPJ), in the Afrin region.
Turkey brands the YPG/YPJ and ruling Democratic Union Party (PYD) as an extension of the Kurdistan Workers' Party (PKK), designated as a terrorist organization by Turkey, the EU, and the US.
He also mentioned that their forces and Turkish-backed rebels would avoid targeting civilians in the region despite hospitals in the Kurdish administered area having already reported over one thousand civilians injured or killed targeted by Turkish airstrikes and artilleries.
"Turkey was forced to launch the operation because, in 2017 alone, over 700 different attacks were carried out from Afrin into Turkey. Certainly, no country can remain silent in this situation," Karacay added.
He referred to Article 51 in the UN Charter which focuses on the principle of self-defense if any UN member faces attacks or security threats.
TURKISH VISA PROCESSING IN KURDISTAN
The Turkish official also revealed that people in the Kurdistan Region can now obtain a visa from the Turkish Consulate in Erbil within a day's time.
In an interview with Kurdistan 24, Karacay said the consulate had sped up the process for issuing visas, stating that people can apply and submit their documents through a specialized company.
"After we receive the applications and documents from the third-party, we do our own checks and then issue the visa," Karacay said.
"I can say the new mechanism has sped up the process for issuing visas."
He mentioned that people could receive Turkish visas in one day, notably if the application is without errors or issues.
There are 38 foreign consulates and representative offices in the Kurdistan Region, including the five permanent members of the UN Security Council.
Turkey officially opened its consulate in Erbil in March 2010. It is a popular destination, receiving large numbers of applications for visas from within the Kurdistan Region.
Turkey has strong economic and trade ties with the Kurdistan Region, mainly through the international border crossing of Ibrahim Khalil. Ankara annually gains billions of dollars in revenue trading with the autonomous Kurdistan Region.
Ties between Erbil and Ankara became tense following last year's referendum on independence for the Kurdistan Region which saw overwhelming majority favoring statehood.
The Prime Minister of the Kurdistan Region, Nechirvan Barzani, previously mentioned that the Kurdistan Region's relationship with neighboring countries was improving, namely with Turkey and Iraq.
Editing by Nadia Riva