UK police arrest, evict 21 Kurdish hunger strike activists from Amnesty building
The demonstrations were a "simple demand" that Amnesty "lives up to its role, and speak out about the deepening human rights crisis in Turkish prisons."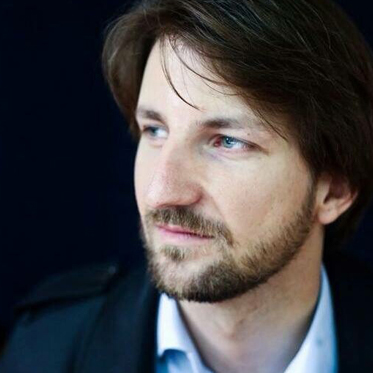 Wladimir van Wilgenburg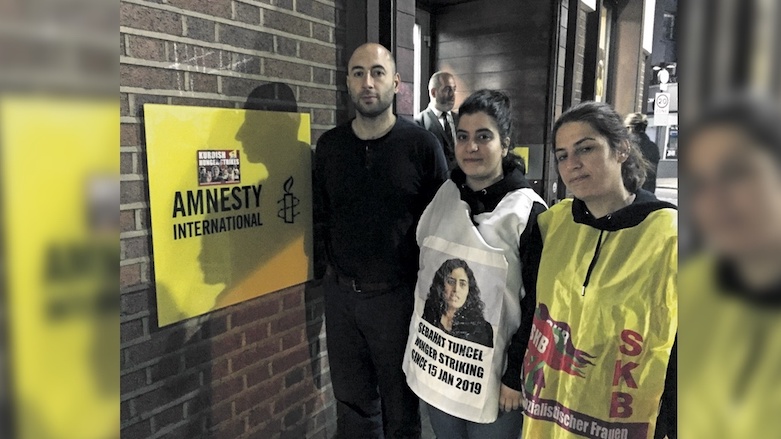 ERBIL (Kurdistan 24) – Police in the United Kingdom on Friday evicted and arrested 21 hunger strike activists from the Amnesty International office in London.
Hundreds of Kurdish political prisoners led by the formerly jailed Peoples' Democratic Party (HDP) lawmaker Leyla Guven began a hunger strike in November 2018 to pressure Turkey's President Recep Tayyip Erdogan to lift what they call a policy of isolation on imprisoned Kurdistan Workers' Party (PKK) founder Abdullah Ocalan.
Since April 24, Kurdish activists in the UK have protested Ocalan's isolation at the Amnesty office in London. The activists accuse Amnesty of ignoring Kurdish concerns over Turkey's human rights violations in the country's southeastern Kurdish provinces as well as in the former Kurdish enclave of Afrin in northwestern Syria.
Related Article: Kurds in Germany on hunger strike in front of Turkish embassy to protest Afrin occupation
Gik-Der (Cultural Association of Immigrant Workers), a Kurdish solidarity group, said in a statement that the whereabouts of the detained is unknown, describing the policing as "unnecessarily heavy-handed and chaotic."
"This was a peaceful protest with reasonable aims which ended in state violence against refugees fighting for their struggle for freedom and justice to be acknowledged," it added.
On Thursday, Amnesty released a statement where it mentioned that the protest was "legitimate, and so far peaceful."
"We have received some specific information from the protesters about potential rights violations, and Amnesty International is working to verify this information," the statement continued.
However, on Saturday, Amnesty accused the protestors of forcibly entering its offices leading to police being called to the scene as "the safety of staff in the office could no longer be assured."
However, the pro-Kurdish Gik-Der organization and the Socialist Women's Union that organized the protest strongly condemned the arrests and the "response to our peaceful protest."
The two groups said in a joint statement that the demonstrations were a "simple demand" that Amnesty "lives up to its role, and speak out about the deepening human rights crisis in Turkish prisons."
"Our protest within Amnesty had the reasonable demand that this organization founded to speak out on behalf of political [HDP] prisoners, whose very logo is the barbed wire fences of the prison walls, speaks out over these prisoners."
As of last year, there are over 50,000 political prisoners in Turkish jails, according to HDP figures.
The protest organizers have demanded an apology for the police actions and asked for the release of all the activists.
Editing by Karzan Sulaivany