Kurdish media barred from covering Haider al-Abadi's campaign in Erbil
Haider al-Abadi has canceled his visit to Duhok Province.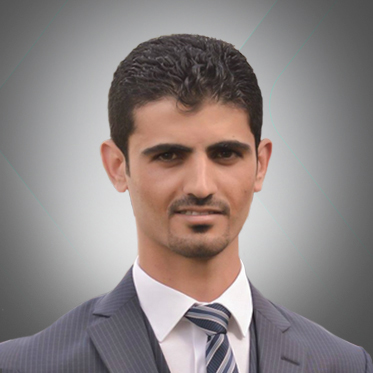 Baxtiyar Goran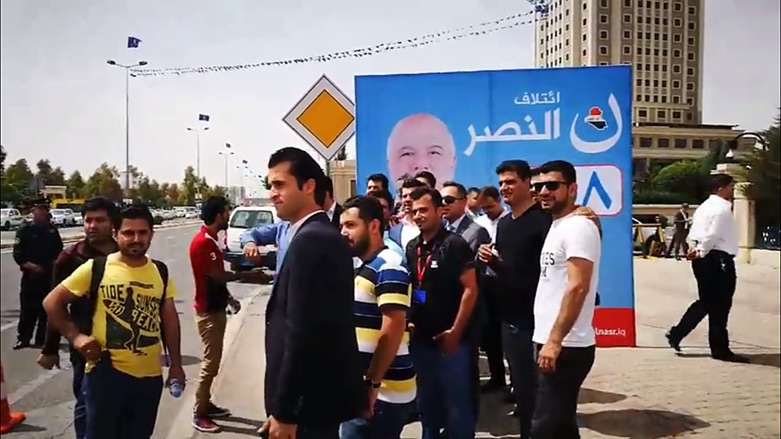 ERBIL (Kurdistan 24) – Several Kurdish media outlets were prevented from covering an elections campaign by Iraqi Prime Minister, and Head of the al-Nasr (Victory) Coalition, Haider al-Abadi in the Kurdistan Region capital.
Abadi arrived in Erbil on Thursday to commence the elections campaign for his coalition following a trip to Sulaimani Province on Wednesday.
رئيس مجلس الوزراء الدكتور حيدر العبادي يصل الى مطار اربيل وكان في استقباله رئيس حكومة اقليم كردستان السيد نيجرفان بارزاني
PM Al-Abadi arrives in Erbil and is welcomed by KRG PM Nechirvan Barzani pic.twitter.com/vsyruf2H7c

— Haider Al-Abadi (@HaiderAlAbadi) April 26, 2018
Hemin, a Kurdish journalist working for one of the media outlets trying to cover the event, said Abadi's team had only allowed a few media outlets to cover the campaign at the Saad Abdullah Conference Center in Erbil.
"We coordinated with al-Nasr's media team [on Wednesday], and they registered our names to cover the campaign, but only three to four media outlets were allowed to enter the hall," he was quoted as saying by VOA Kurdish.
According to the Kurdish journalist, the al-Nasr Coalition's campaign had a muted presence of supporters in Erbil, so Abadi's team wanted to prevent Kurdish media from covering the event.
Hanar Marouf, a journalist working for Sulaimani-based Dwarozh, said Abadi's team decided to prevent Kurdish media outlets from covering al-Nasr's elections campaign in Erbil due to the reaction of his visit to Sulaimani.
Marouf criticized both the Kurdistan Regional Government (KRG) and the Iraqi government for restricting the work of journalists in the Kurdistan Region and Iraq, calling on both governments to facilitate and support their work.
Journalists must be seen as journalists despite their ethnicity kak Abadi! before the elections and while visiting #Erbil, he banes all the #Kurdish media channels from entering his campaign event while other #Iraqi journalists are inside. #TwitterKurds

— Hanar Marouf (@Hanar_Marouf) April 26, 2018
Iraqi PM Abadi's election campaign in Kurdistan failed miserably! His election meeting in Sulaimani attracted few dozen ppl. Embarrased by that, in Erbil he reportdly kicked unfriendly media out of d hall as few ppl attended! This was strong popular rejection of him in Kurdistan! pic.twitter.com/6rXEvvpwjX

— Mohammed A. Salih (@MohammedASalih) April 26, 2018
The Iraqi Prime Minister's media office has yet to clarify why Kurdish media were barred from covering the gathering in Erbil.
Abadi was expected to visit Duhok to open the al-Nasr Coalition office for the Iraqi parliamentary elections. However, Nasr Barwari, Head of al-Nasr's list in Duhok, told a local Kurdish news outlet that Abadi's visit to the governorate had been canceled and it was unclear whether he would visit the city or not.
Editing by Karzan Sulaivany