US denies Turkey has green light to attack
The US has denied that President Trump had given Ankara a green light to attack Kurdish controlled areas of northern Syria, when Turkish President Erdogan spoke with Trump on Friday.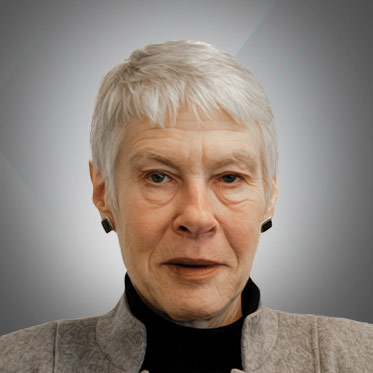 Laurie Mylroie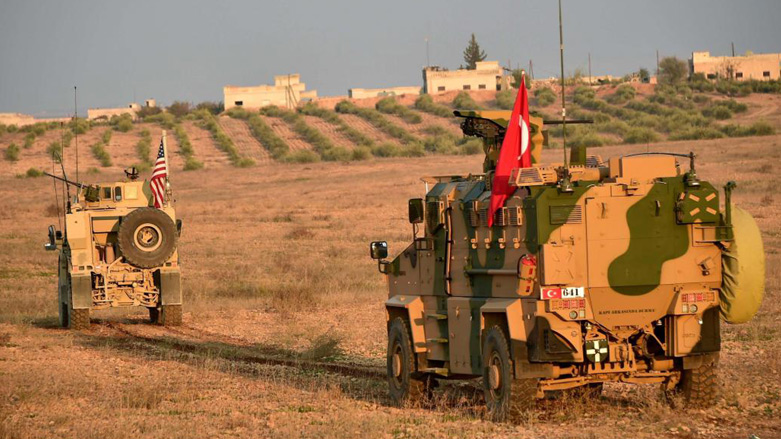 WASHINGTON DC (Kurdistan24) – The US on Tuesday denied that President Donald Trump had given Ankara a green light to attack Kurdish controlled areas of northern Syria when Turkish President Recep Tayyip Erdogan spoke with Trump on Friday.
Erdogan claimed on Monday that Trump had responded positively when he informed the US president of his intentions.
"We talked with Mr. Trump. He gave a positive answer," Erdogan proclaimed at a political rally. "We are going to sweep Syrian lands until the last terrorist is eliminated."
Asked by Kurdistan 24 if Erdogan's claim that Trump had approved a Turkish attack on Syria east of the Euphrates was a "misstatement," State Department Deputy Spokesperson Robert Palladino responded with a concise, one-word answer: "Yes."
Palladino noted that Secretary of State Mike Pompeo had also spoken, in a separate call, with Turkish Foreign Minister Mevlut Cavusoglu. Presumably, Pompeo and Cavusoglu had a similar exchange.
Likewise, Gen. Joseph Dunford, Chairman of the Joint Chiefs of Staff, spoke on Friday to his Turkish counterpart, Gen. Yasar Guler, dealing with the same issue.
The flurry of phone calls was precipitated by a statement that Erdogan made on Wednesday to a Turkish Defense Industry Summit in Ankara, affirming that Turkey would begin military operations in northeastern Syria "in a few days to save it from the separatist terror organization"—a reference to the Kurdish People's Protection Units (YPG), which provides the leadership for the Syrian Democratic Forces (SDF), America's main partner in the fight against the Islamic State (IS) in Syria.
A well-informed source told Kurdistan 24 shortly after Erdogan spoke on Monday, that, despite his claim to have had a positive response from Trump, their conversation did not go well at all.
Erdogan said the attack would begin "in a few days," she said, noting, however, that nothing at all had happened since.
Later on Monday, Amb. James Jeffrey, Special Representative for Syria Engagement, told the Atlantic Council, a major Washington think tank, "We think that any offensive into northeast Syria by anyone is a bad idea, and that was a position that I conveyed when I was in Ankara, that everybody from the president on down has conveyed."
Jeffrey also described the US relationship with the SDF as "tactical and transactional," aimed solely at defeating IS. However, he went on to compare the US relationship with the SDF to its relationship with the two major Iraqi Kurdish parties, the Kurdistan Democratic Party (KDP) and the Patriotic Union of Kurdistan (PUK), as well as the Shia group, the Supreme Council for the Islamic Revolution in Iraq (SCIRI.)
As Jeffrey described it, those relations began in 1991 with US efforts to overthrow Saddam Hussein and lasted until the 2003 Iraq war. However, a twelve year relationship scarcely seems "tactical and transactional."
Moreover, such ties, arguably, continue to this day: Special Presidential Envoy to the anti-IS coalition, Brett McGurk, just met with KDP President Masoud Barzani, while Iraq's new Prime Minister, Adil Abdul-Mahdi, was a long-time SCIRI member, and, in fact, its representative to the Kurdistan Regional Government in the 1990s.
Asked by Kurdistan 24 to describe the US relationship with the SDF, Palladino responded, "They're a critical partner in the fight" against IS, before explaining that the US goal for the SDF is "the same for many other groups in Syria," and, citing Jeffrey, that they will become "part of the fabric of a changed Syria."
It may be notable, however, that Palladino did not repeat the phrase, "tactical and transactional."
Pompeo has been more expansive, although not fundamentally different, in his characterization of the relationship. In October, the Secretary of State hailed Syria's Kurds as "great partners," while he affirmed, "We'll ensure them a seat at the [negotiating] table."
As US officials have made clear their opposition to any Turkish attack on the SDF, they have also balanced it with an expression of understanding and concern for Ankara's position.
Both the US and Turkey, Palladino said, "remain focused on coordination to counter the threats that terror poses to Turkey, the region, and beyond, and we believe we're making progress with Turkey."
A senior SDF commander, however, recently advised Kurdistan 24 that Russia aims to split Turkey and the West and that Russia is encouraging Turkey to attack the SDF in Syria.
Editing by Nadia Riva