Turkey's opposition leaders pledge 'resistance' to Erdogan as crackdown intensifies
Despite shared dissent against what they view as an ever-increasing authoritarianism by Erdogan, pro-Kurdish HDP and second largest party CHP lack a coherent stance to counter government policies.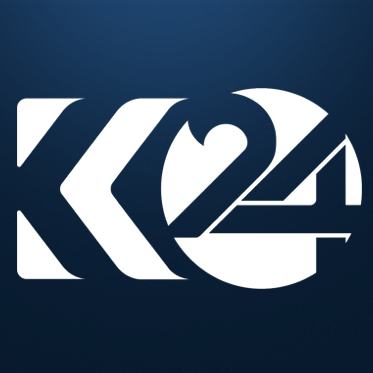 Ari Khalidi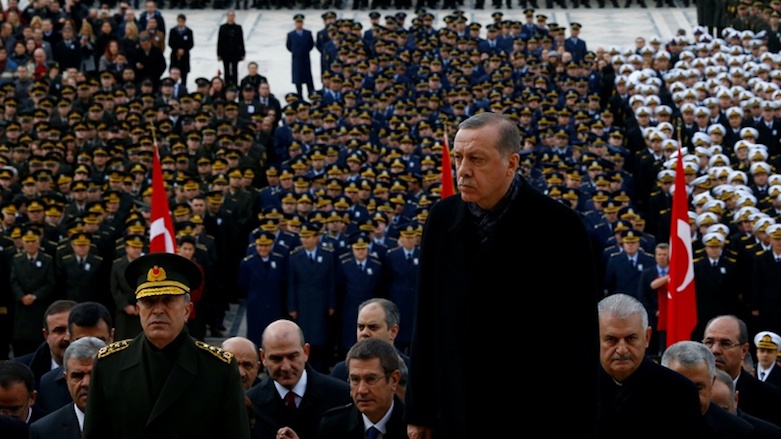 ERBIL, Kurdistan Region (Kurdistan 24) – Leaders of Turkey's pro-Kurdish HDP and secular CHP, Selahattin Demirtas and Kemal Kilicdaroglu, on Sunday released separate, harsh statements against President Recep Tayyip Erdogan's rule, vowing defiance against what they called fascism and threats.
The Peoples' Democratic Party's (HDP) imprisoned Co-chair Demirtas slammed the latest government decree enforcing a one-color uniform on all prisoners across Turkey.
The country is still under a repeatedly extended state of emergency that enables the President to sign executive orders bypassing the Parliament since the mid-2016 coup attempt by a military clique to topple the civilian authority.
"We prefer to be wrapped in burial shrouds instead of kowtowing to fascism and wearing prison uniforms," Demirtas said in a statement published by his party whose nine other lawmakers, 80 mayors, and thousands of members remain detained since last year.
With the new decree, 2,766 state employees including army and police officers, bureaucrats from various ministries, and directorates were fired over "posing a threat" to national security, adding to the purge of over 120,000 state servants so far.
Meanwhile, the main opposition Republican People's Party's (CHP) Kilicdaroglu, said President Erdogan and his Interior Minister Suleyman Soylu were "threatening" him.
"Be careful. We will come after you, they say. If I stop talking, the price will be death. We shall keep quiet only after death," Kilicdaroglu said during a public address in the city of Eskisehir, west of capital Ankara.
He was referring to recent remarks by Erdogan this month that CHP's head could face courts and possibly the fate of Demirtas over documents Kilicdaroglu brought to public attention, allegedly proving corruption the President and his family members were involved in.
Speaking to media at the Ankara airport before embarking on an official trip to Sudan, Erdogan defended the decree he signed into law, saying it was a "demand by the oppressed and victims" that prisoners wear uniforms and coveralls.
"They won't be able to appear at trials looking flamboyant and [wearing] ties," he said, in a televised presser, reminding of suspected coup plotters' choice of outfits that made headlines in previous months.
A former army special forces officer's donning a T-shirt emblazoned with the word "hero" before a mass trial in August prompted a heated debate in government circles, leading to Erdogan's promise that detainees be dressed in jumpsuits like those worn at the US prison in Guantanamo Bay in Cuba.
Since then, several people have been briefly arrested or charged with terrorist propaganda in various Turkish cities for wearing the "hero" T-shirt.
Despite their shared dissent against what they view as an ever-increasing authoritarianism by Erdogan, the two social democratic parties, CHP and HDP, lack a coherent stance to counter government policies in the run-up to the 2019 presidential, parliamentary, and local elections.
CHP, created by the Republic's founder Ataturk, underlines its commitment to fundamental principles of the Turkish state and constitution which contradict the HDP's demands of recognition of Kurdish people, language, and right to self-rule.
Editing by Karzan Sulaivany