VIDEO: Rep. Duncan Hunter calls on Trump, Mattis to address failed Iraq Policy
"There's the M-1 Abrams tank, with the Hizbollah flag," Duncan said, "I don't care what the State Department says, they can't argue with this."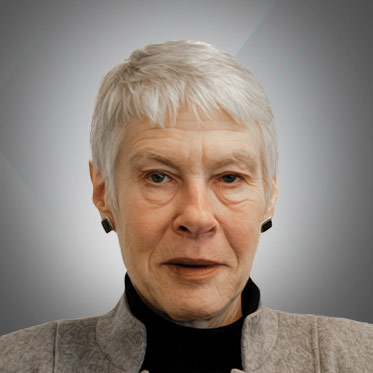 Laurie Mylroie
WASHINGTON DC, United States (Kurdistan 24) - Rep. Duncan Hunter (R, California) strongly criticized the State Department on Wednesday for its handling of the conflict between Iraq and the Kurds and called on President Donald Trump or Secretary of Defense Jim Mattis to take over responsibility for the issue.
Speaking at a Capitol Hill press conference, Duncan displayed photographs of Iranian-sponsored Shiite militias, using US military equipment for the assaults on Kirkuk and other Kurdish-controlled areas.
"There's the M-1 Abrams tank, with the Hizbollah flag," Duncan said, "I don't care what the State Department says, they can't argue with this."
Hunter, himself, responded to the 9/11 attacks by joining the Marine Corps. Subsequently, he served two tours of duty in Iraq and a third in Afghanistan.
Like the other Congressmen who spoke at Wednesday's press conference, Hunter believes that US policy, as currently formulated, lets Tehran dominate in Iraq.
"At best, the State Department has been derelict in their duties," he said. "At worst, they've been complicit in allowing the Iranians to take back what I and a lot of my brothers in arms fought for."
Here is Qassim Soleimani, "with the Iraqi militia leaders," the Congressman stated, as he pointed to other pictures. "Here's the IRGC [Islamic Revolutionary Guard Corps] commander, with the militias that we're equipping, training and sending into combat."
"Imagine the Kurds looking south and seeing Iranian and Iraqi forces, moving north, with American gear," he continued.
"We're equipping and training the wrong people."
On October 13, just three days before Iraqi forces, in combination with Iranian-backed militias, attacked Kirkuk, Trump designated the IRGC a terrorist organization, imposing sanctions on it, as well as "its officials, agents, and affiliates."
There is some question as to whether the Iraqis' handling of US equipment—allowing it to pass into the hands of Iranian-backed Shi'ite militias—violates US laws and regulations.
The State Department has the lead on US policy toward Iraq, and Hunter affirmed, "This has to get above the State Department."
"I don't think President Trump knows what's going on here," he suggested. "I don't think he's seen this picture of his tank—as commander in chief—with the Hizbollah flag on it."
"I don't think Secretary Mattis has seen this picture of his M-1 Abrams tank with the Hizbollah flag on it."
"I guarantee you the State Department knows what's going on," he said.
"It's time for them to get their heads out of the sand or for this to be taken out of their hands completely."
Asked who in the State Department was "pushing" this policy, Hunter named Brett McGurk, a lawyer who serves as the Special Presidential Envoy for the Global Coalition to Counter the Islamic State (IS).
The Congressman identified him as an Obama holdover, who was a "big supporter" of the Iran nuclear deal and now "is doing the exact opposite" of what the President "wants to do in the region."
Michael Pregent, an Iraq expert at the Hudson Institute, told Kurdistan 24 that in Baghdad, McGurk is viewed as pro-Shiite. A Turkish journalist told Kurdistan 24 that Ankara's perception of him is similar.
"Mattis needs to take a hard look at this," Hunter said. "The President needs to see this."
"It needs to be elevated out of this one person's hands in the State Department,"Hunter affirmed, and taken to a level "where the President or the Secretary of Defense has a straight-up say in this."
Editing by Sam A.