Syrian Kurds says US not pleased with Turkish cross-border shelling
"The US will work to prevent a Turkish cross-border attack because it knows this will create instability in an already fragile eastern Syria."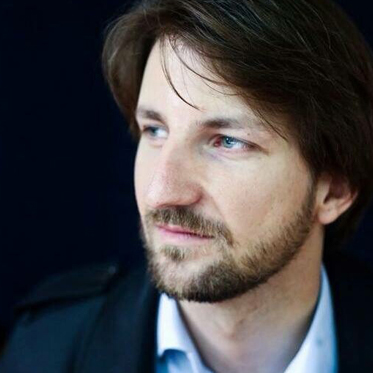 Wladimir van Wilgenburg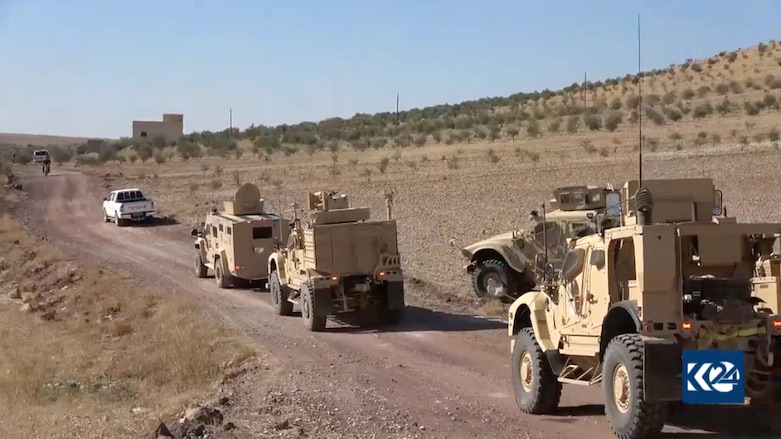 ERBIL (Kurdistan 24) – Aldar Xelil, a Diplomatic Relations spokesperson for the Democratic Society Movement (TEV-DEM), says the US is unhappy with Turkey's cross-border shelling which began on Tuesday.
"They [the US] are saying we are not satisfied. In this way, they don't accept the Turkish approach," Xelil told Kurdistan 24 on Friday.
"They are saying this, but we cannot depend on these words and sit, and rely on it," he added. "They should pressure them [Turkey]; the US just saying to Turkey it's not acceptable will not work."
"We have to make our own preparations and make our own decision for resisting," the spokesperson affirmed.
Quiet returned to the Syrian-Turkish border this weekend after several days of cross-border shelling.
On Saturday, US ambassador William V. Roebuck visited Hawar news journalist Gulistan Mihemed, who was previously injured on Friday, and wished her a speedy recovery.
Moreover, US Under Secretary of State for Political Affairs, David Hale, in a meeting with his Turkish counterpart, Deputy Foreign Minister Sedat Onal, on Friday called "for a halt of exchanges of fire in the area, and underscored the need for stability in northeast Syria to ensure the enduring defeat of" the Islamic State (IS).
Some analysts weighed in on the issue, explaining that Washington is against Turkey's actions.
"The US will make clear that it does not agree [with the] Turkish shelling and will do what it can to deter cross-border action," Aaron Stein, a resident senior fellow at the Atlantic Council, told Kurdistan 24.
"I do think Ankara faces considerable constraints. But Turkey is clearly signaling its dissatisfaction with what look like symbolic patrols around Manbij," he added.
Seth J. Frantzman, Executive Director of the Middle East Center for Reporting and Analysis, agreed.
"The US will work to prevent a Turkish cross-border attack because it knows this will create instability in an already fragile eastern Syria and will sabotage the Coalition's anti-IS campaign," he told Kurdistan 24.
According to Joshua Landis, head of the Middle East program at the University of Oklahoma, the US had previously prevented Russian and pro-Iranian forces from attacking US-protected forces in the Tanf enclave, and the Syrian Democratic Forces (SDF) in the East of Euphrates.
"The US will need to prevent Turkish cross-border attacks as well. If it does not, Turkey will escalate quickly," he said. "The [Bashar al-Assad] government and Iran will also dial up the pressure on the American enclave."
Moreover, Landis noted Iran and Turkey are all opposed to an American presence in the northeast of Syria.
"The one objective that unites all the regional governments is a desire to dispatch America from north Syria and prevent it from supporting the SDF or building a viable north Syria government and autonomous administration."
Nicholas A. Heras, a Fellow at the Center for a New American Security, said the US needs the SDF since it has no alternatives thatallow the American military to have a light footprint in Syria.
"That is a fact on the ground that Turkey cannot change with an alternate force," Heras explained. "The SDF has shown that it will not go along with the counter-IS mission if it feels like it is threatened by a Turkish invasion."
According to Heras, the SDF's halt in its campaign against IS "gives the United States a real incentive to keep Turkey from creating too much mischief in the areas east of the Euphrates."
Furthermore, Maxwell B. Markusen, CSIS Associate Director and Associate Fellow, told Kurdistan 24 Turkish President Recep Tayyip Erdogan's threats are not serious. Markusen described them as "simply rhetorical, and no more than political fodder for a domestic audience."
"Erdogan fully understands the implications [of] conducting a cross-border attack into SDF-held territory where US troops are stationed," he said. "That means that he can escalate his rhetoric, but it does not mean that he can attack US troops."
"The US will continue to work through standard deconfliction channels to prevent an attack on territory held by US troops and its allies."
Moreover, he added the US army would respond and would "bring to bear as many capabilities as necessary to defeat any opponent on the battlefield," if attacked.
Editing by Karzan Sulaivany