Syrian Kurdish PYD elects new co-chairs in Rojava
Saleh Muslim and Asya Abdallah are no longer the PYD co-chairs.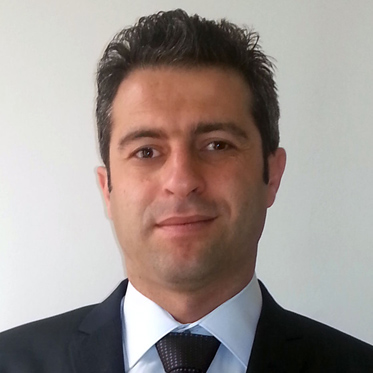 Hisham Arafat
DERIK, Syrian Kurdistan (Kurdistan 24) – The dominant Kurdish political party in Syria's Kurdish-held areas, known as Rojava, stated on Wednesday it elected new co-chairs at a congress held last week in Rmeilan town in the country's northeast.
Attendants of the 7th congress of the Democratic Union Party (PYD), presided by both Saleh Muslim and Asya Abdullah, elected Shahoz Hasan and Aysha Hisso as the new PYD co-chairs.
The new PYD co-chairs told Kurdistan 24 their missions would maintain the same strategy and policy as the previous co-leaders.
"We will continue as the third line [to both the regime and opposition]," Aysha Hisso said.
Regarding a statement issued by the Syrian foreign minister claiming the Syrian government is open to negotiations with the Kurds over their demand for autonomy within Syria's borders, PYD co-chair Shahoz Hasan said their party welcomes the discussion.
"We are open for any negotiation, either with the regime or with the international powers," he said.
During the assembly, federalism and military achievements were the main topics of consideration.
Congress participants confirmed federalism as the most appropriate solution for the region.
"We, the PYD, and many other parties see federalism as the best and optimal solution for the Syrian crisis," Hasan further pointed out.
The PYD, the main Kurdish ruling party in Rojava, is considered the political affiliate of the People's Protection Units (YPG). The YPG effectively serves as the army of the Kurdish-led enclaves and has emerged as a key partner for the United States in the fight the Islamic State (IS) in Syria.
The PYD was established in 2003.
Although the PYD is viewed as a branch of Kurdistan Workers Party (PKK) by many groups in the Syrian opposition, PYD officials deny this and confirm they are exclusively a Syrian party.
The PYD, which exercises a broad influence over Kurdish areas in Syria, adopted the idea of geographical federalism from Abdullah Ocalan's theory of the 'Democratic Nation.'
His theory postulates that all ethnic and religious factions of a certain region can coexist peacefully and be treated equally.
"PYD and PKK follow the same ideology: equality for all regardless of religion and ethnicity, but they [PYD and PKK] are not connected organizationally," Idris Nassan, ex-Foreign Affairs Minister of the Kobani district in Rojava, told Kurdistan 24 in an earlier interview.
Editing by G.H. Renaud
(Additional reporting by Ferhad Ehme from Rmeilan)