Erdogan vows re-seizure of Kurdish municipalities should HDP win local elections
Erdogan's government first seized local administrations two years ago by deposing and jailing elected officials.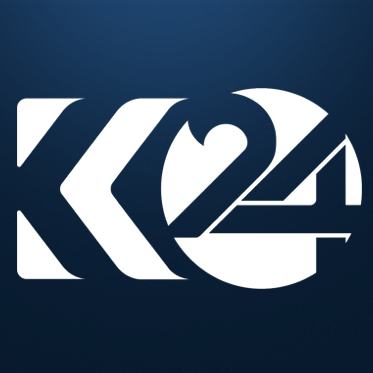 Ari Khalidi
ERBIL (Kurdistan 24) – Turkey's President Tayyip Erdogan on Sunday vowed to seize municipalities in Kurdish provinces once again immediately after upcoming local elections take place, should Peoples' Democratic Party (HDP)-backed mayoral candidates come out of ballot box victorious.
Local elections in Turkey are set to be held on March 31, 2019.
"Elections are nearing. If those involved with terror come out of the ballot box, we shall appoint trustees with no delay," Erdogan told an audience of mostly his Justice and Development Party (AKP) and bureaucrats in the Turkish capital of Ankara.
Currently, 94 of 102 municipalities in Kurdish-majority cities and towns are administered by Ankara-appointed trustees as the Erdogan administration moved in late 2016 to depose, arrest, and jail mayors elected in the previous 2014 vote with charges of "terrorism" and collaboration with the banned Kurdistan Workers' Party (PKK).
"You cannot continue [your] rule with threats. You are already worried. Your worry will not change the result," HDP's lawmaker from the Siirt province, Meral Danis Bestas, wrote on Twitter in response to the Turkish strongman.
"Your wrath stems from the fear in you," she said in Kurdish.
Laws changed in the aftermath of a botched coup d'etat by a clique within the Turkish army to overthrow Erdogan allowed him to deny people in the Kurdish region a chance of self-rule at least at the municipal level.
Among the municipalities Turkey seized are those of the metropolitan areas of Diyarbakir, Mardin and Van, each province with a population of over one million people.
Trustees have dismantled the legacy of their elected predecessors by taking down Kurdish language signboards, shutting down arts centers, theaters, and even kindergartens.
HDP, the main pro-Kurdish party, has a sister party, the Democratic Regions Party (DBP), at the local level.
It is not clear yet which party will enter the elections to challenge the AKP candidate.
Meanwhile, BDP's co-chairs Sabahat Tuncel and Mehmet Aslan remain in Turkish jails along with over 60 mayors and eight former lawmakers, including HDP's former leader and Erdogan's presidential rival in the June 2018 elections, Selahattin Demirtas.
Another reaction to Erdogan's plans to appoint bureaucrats to run Kurdish population centers and depose elected mayors came from the opposition People's Republican Party (CHP) lawmaker Sezgin Tanrikulu.
"It has been announced with this statement that in Turkey there is no such thing as the right to free elections. Criteria for becoming a candidate are clear in the law, and they are approved by the YSK [Supreme Electoral Council]," Tanrikulu, himself a Kurd and long-time human rights lawyer, said.
"Erdogan is already declaring that he will not recognize a people's will even if it comes out of the ballot box."
Editing by Karzan Sulaivany