Washington has to help Kurds: Congressmen blast US policy toward Iraq
The Congressmen held the State Department responsible for a US position that promotes Iranian influence in Baghdad, while seriously hurting America's long-time ally, the Kurds.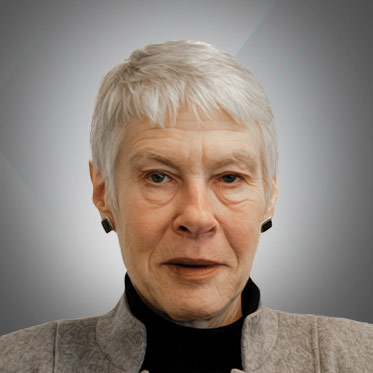 Laurie Mylroie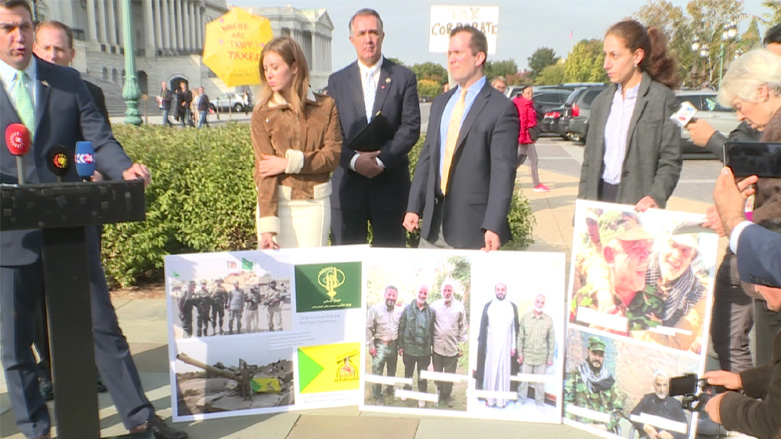 WASHINGTON DC, United States (Kurdistan 24) – Four US Congressman strongly criticized US policy toward Iraq as Baghdad once again threatened the Kurds on Wednesday.
The Congressmen held the State Department responsible for a US position that promotes Iranian influence in Baghdad, while seriously hurting America's long-time ally, the Kurds.
Rep. Ron DeSantis (R, Florida), who organized the Capitol Hill press conference at which the legislators spoke, explained: "What you have now is a faithful ally—the Kurds, who've been with America for a long time and fought alongside America, being attacked by Iranian-backed forces, who have American blood on their hands."
"Congress should be clear and say that we support Kurdish independence," DeSantis said. "That should have been done a long time ago."
"Now is the time, and it would benefit America's national security interests."
Rep. Duncan Hunter (R., California), who like DeSantis is a veteran of Operation Iraqi Freedom (OIF), also spoke. Hunter emphasized that Iranian-backed Shiite militias were using US military equipment.
"There's the M-1 Abrams tank with the Hezbollah flag," Hunter said, pointing to a poster displayed by his staff. "Here's the IRGC [Islamic Revolutionary Guard Corps] commander, Qassim Soleimani, with the militias that we're equipping, training, and sending into combat."
Michael Pregent, an Iraq expert at the Hudson Institute, who tracked Iranian influence in Iraq during OIF for Gen. David Petraeus and other US commanders, explained that the militias just don Iraqi Army uniforms and receive training on the use of US equipment from US advisers.
Hunter held the State Department—which has the lead on Iraq policy—responsible. "This has to get above the State Department," he said.
"I don't think President Trump knows what's going on," Hunter stated."I don't think Secretary Mattis has seen this picture of his M-1 Abrams tank with the Hezbollah flag on it."
Asked who in the State Department was most responsible, Hunter replied, Brett McGurk, Special Presidential Envoy for the Global Coalition to Defeat ISIS.
Hunter identified McGurk as an Obama administration holdover, who is doing "the exact opposite" of what the President "wants to do in the region."
Sebastian Gorka, a senior White House advisor, until his resignation last August, seconded Hunter but also suggested a broader problem: key individuals with influence over US policy and who are in Iraq itself are also Obama holdovers.
"The State Department, at least in theater, has not changed its policies"—i.e., a commitment to "one-Iraq" and a high tolerance for Iranian influence, Gorka said.
Rep. Lee Zeldin (R, New York), serves with DeSantis on the House Foreign Affairs Committee. Both the Republican Chairman of the committee, Ed Royce, and the Ranking Democrat, Eliot Engel, criticized Trump administration policy on Iraq last week.
At Wednesday's press conference, Zeldin hailed the Kurds for the "tremendous amount of bravery and courage" they have shown in fighting the Islamic State (IS) and protecting "vital American national interests," and, "most importantly, American lives."
"We can't allow Iran to gain control over its neighbors," Zeldin affirmed.
Rep. Trent Franks, a long-time friend of the Kurds, who spoke to Kurdistan24, described Iran as "one of the most dangerous and malicious influences in the entire Middle East."
Franks, like Hunter, is a member of the House Armed Services Committee.
"We must not let [the Iranians] gain a stronger foothold than they already have in Iraq," Franks said, as he called on the administration to warn Abadi, in very strong terms, against any move against the Kurds.
Editing by Nadia Riva