Iraq on brink of water crisis as neighboring countries decrease water supply
Turkey said it had reduced the water supply to the Tigris River in coordination with Iraqi authorities.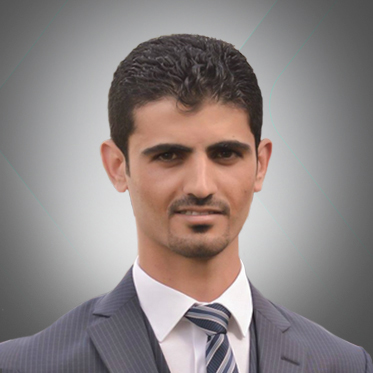 Baxtiyar Goran
ERBIL (Kurdistan 24) – Iraq and the Kurdistan Region face a serious water crisis as the governments of Turkey and Iran have been decreasing or cutting water supplies into the country's rivers.
The Iraqi Minister of Water Resources, Hassan al-Janabi, said on Saturday that the Turkish government had begun filling the newly-established Ileso Dam on the Tigris River.
The move has had a direct impact on the river supply which runs through Iraq and has seen a decrease in water levels across the country.
According to Janabi, Iraq has an agreement with Turkey regarding the amount of water that is stored in the dam and the quantity to be launched. He also revealed that an Iraqi delegation would visit Turkey soon to discuss the matter with Turkish officials.
The effects of the Turkish dam filling were noticed on Friday with a significant reduction of water levels in the Tigris River in the Iraqi capital of Baghdad, Mosul, and in the marshlands of southern Iraq, raising fears of drought which would affect the country's livestock and agriculture.
For the first time in the past 100 years, #Tigris dries frighteningly, crossing the river by foot not swimming!, footage show Tigris at sunset today in #Baghdad, #iraq pic.twitter.com/XfRvWdJskK

— Mustafa Habib (@Mustafa_Habib33) June 1, 2018
Turkey's Ambassador to Iraq Fatih Yildiz wrote in a tweet that he was aware of concerns expressed by "the Iraqi people and friends," and promised to take their worries to Ankara.
Yildiz noted that his country would not make any decisions without first consulting with Iraq. He added that Turkey had cooperated and communicated with Iraq in the past and had consulted Baghdad before filling the Ileso Dam.
Riyadh Ezadin, the Director of the Mosul Dam project, said the amount of water coming from Turkey had decreased by 50 percent.
Meanwhile, the Kurdistan Regional Government's Ministry of Agriculture and Water Resources on Saturday said Iran had deliberately cut water flow to the Lower Zab River in the Kurdistan Region town of Qaladze in Sulaimani Province.
Mohammed Grbadawi, a local activist in the town of Qaladze, told Kurdistan 24 the Iranian government's cutting of the river's water flow had affected agriculture, livestock, the local population's access to a supply of drinking water, and caused the death of thousands of fish.
Editing by Karzan Sulaivany