Erdogan: "One thousand villages" captured in Afrin
The administration of the self-declared canton of Kurdish Afrin, however, puts the number of its villages at 360, concentrated around seven districts.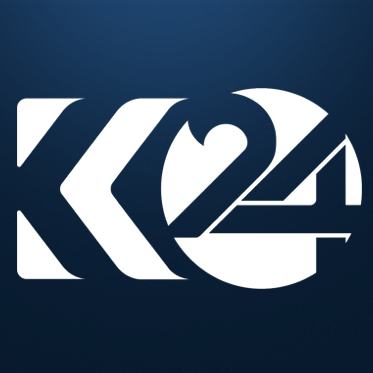 Ari Khalidi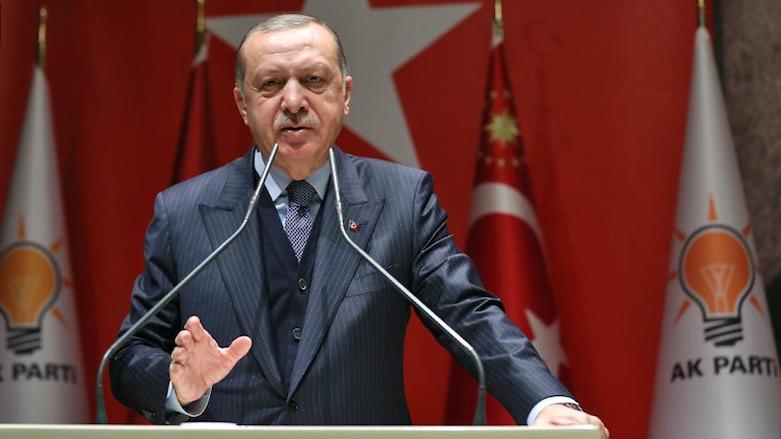 ERBIL, Kurdistan Region (Kurdistan 24) - According to a speech given by Turkey's President Recep Tayyip Erdogan on Friday, the Turkish army and the Free Syrian Army (FSA) factions it backs have captured one thousand villages in the besieged enclave of Afrin, in Syrian Kurdistan.
"Our heroes, thank God, are, step by step, advancing towards Afrin. As of this morning, we have taken control of 415 square kilometers, neutralizing 1873 terrorists, and one thousand villages have been cleared of these terrorists," Erdogan told an Ankara convention of provincial heads of his ruling Justice and Development Party (AKP).
His remarks were carried live on all major TV channels, news websites, official social media accounts of the presidential office, as well as the state-funded Anadolu agency, which chose not to quote the phrase "one thousand villages."
Staunchly pro-government Aksam daily, however, posted the statement in a video tweet. No correction was made by Erdogan himself or his office as of the time of publishing this report.
The government media said Turkish forces and its proxies were able to capture 72 villages and one district center, all lined along the border.
The administration of the self-declared canton of Afrin puts the total number of its villages at 360, concentrated around seven districts.
The UK-based Syrian Observatory for Human Rights, an independent watchdog following the civil war in Syria, reported that 56 villages were under the control of Turkish-led forces, as of Thursday.
"All we want is to return 3.5 million [Syrian refugees] to their lands," Erdogan continued in line with his earlier statements that Afrin belonged to Arabs and "terrorists" should not be ruling there.
Kurdish officials reject Ankara's numbers, claiming instead that all those killed were fighters from the US-backed People's Protection Units (YPG) fighters, a group whose military leadership has been vague regarding losses.
While estimates vary regarding casualties, Dr. Ciwan Mihemed, chief physician of Afrin's main hospital, said Turkish airstrikes and shelling had killed 170 civilians and wounded 460 others.
Turkey's Deputy Prime Minister Bekir Bozdag said on Thursday that zero civilians had been killed or wounded by Turkish attacks, going so far as to state they did not even suffer so much "as a nosebleed."
Erdogan added that his army could have "finished Afrin long ago if we did not separate civilians from terrorists."
He also blamed the slow progress of the attempted invasion on weather conditions, saying, "struggle is going on despite snow at times, or storms."
The Turkish president also vowed to take what he has called "the war" to the town of Manbij and east of the River Euphrates, areas where US special forces have served alongside the YPG since the liberation of those areas from the Islamic State (IS) group.
Editing by John J. Catherine