UK worries about Islamic State chemical attack
British authorities have intercepted "chatter" between senior Islamic State figures which has raised concern the terrorist organization may be trying to launch a chemical attack on British soil.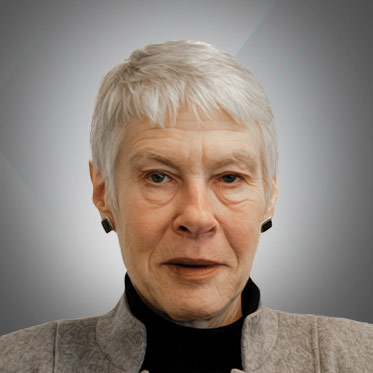 Laurie Mylroie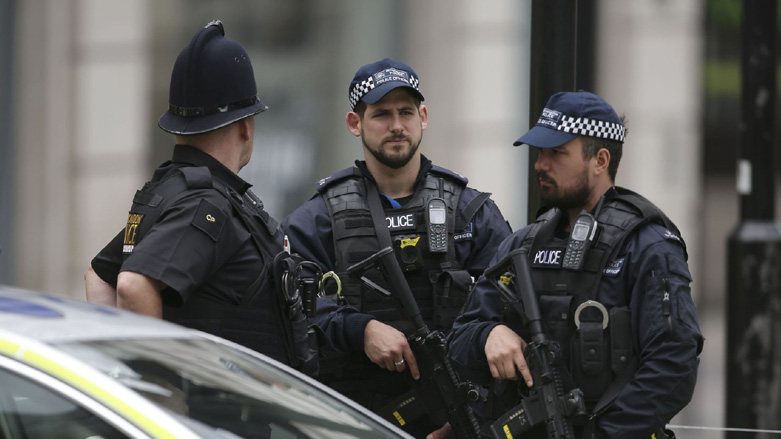 WASHINGTON DC (Kurdistan 24) - British authorities have intercepted "chatter" between senior Islamic State (IS) figures which has raised their concern that the terrorist organization may be trying to launch a chemical attack on British soil.
According to The Mail on Sunday, top British officials dealing with terrorism believe a chemical assault has become "more likely than not."
They are particularly concerned about the possibility that IS may detonate a chlorine bomb in the London Underground. Such a device, The Mail explained, causes "the relatively harmless liquid chlorine" to become "a deadly vapor that mixes with fluid in the lungs and eyes of victims to form corrosive hydrochloric acid."
"The gas would be particularly dangerous in confined and densely packed Underground stations," the British paper explained, "especially for children and the elderly."
IS has used chlorine gas, as well as sulphur mustard, in Iraq and Syria. A Saddam-era Iraqi intelligence officer, Jamal al-Mashadani, was recently captured in Baghdad and confessed to his involvement in the March 2016 chemical attack on Taza, a Turkmen Shia town, south of Kirkuk, in which both chlorine and sulphur mustard were used.
According to a study produced earlier this year by West Point's Combating Terrorism Center, IS has used chemical agents in as many as 37 attacks in Iraq and Syria.
British authorities responsible for dealing with terrorism are so concerned about the possibility of an IS chemical attack that they recently carried out an exercise, in conjunction with the Metropolitan Police and the London Mayor's office, to test their response to such an event.
The simulation "involved commuters being killed as the chlorine gas swept through trains and along platforms," The Mail reported, and "many more 'died' as terrified passengers fought to escape."
The exercise suggested that such an incident could produce up to 100 fatalities, with hundreds more injured.
Ironically, the exercise suggested that panic would cause more deaths than the gas, according to a security source involved in the test.
"That's why it is important to educate people about the threat of these weapons," he said. "The more they know, the less inclined they'll be to panic."
A recent, unrelated incident supports at least some of that judgement. On Saturday, a substance, like pepper spray or tear gas, was sprayed at a crowded Italian night club that was hosting a rap concert.
Although the substance was not lethal, six people died in the ensuing stampede.
According to the West Point study, there is just one instance in which IS has tried to use a chemical agent for terrorism in the west: an attempt in Australia to produce hydrogen-sulfide, a substance far more poisonous than chlorine.
In July 2017, two brothers, dual Lebanese-Australian citizens, Khaled Khayat, 40, and Mahmoud, 32, tried to bomb an airplane, belonging to the UAE's Ettihad airlines. The explosives were hidden in a meat grinder.
Khaled and Mahmoud acted at the direction of a third brother, Tarek, an IS commander, who began his work with the terrorist organization in the northern Lebanese city of Tripoli, where the Khayat family lived.
In 2014, as the Lebanese army mounted an offensive against rebels in the north, Tarek moved into Syria. Four years later, that is earlier this year, Tarek was captured in Iraq, having fled yet further east as the US-led coalition squeezed IS in Syria.
While Tarek was still in Syria, and based in Raqqa, two of his teenage sons were killed in the conflict. Angry at the coalition, he sought revenge and connected his two brothers in Australia with a senior IS figure in Syria.
Explosive material was mailed to them, and under the direction of the senior IS figure, who has not been named, the two brothers configured the bomb and gave it to a fourth brother, Amer, 39, who also lived in Australia, but from whom they were estranged.
Last summer, Amer traveled, via Abu Dhabi, to visit his family back in Lebanon. Apparently, he knew nothing of the plot and was given the "meat grinder" to carry as hand luggage.
However, the officer at the Ettihad check-in desk determined that Amer's hand luggage too heavy to qualify as hand-luggage. So Amer returned the "meat grinder" to his brother who had accompanied him to the airport, and the plot was thwarted.
The failed effort was soon followed by a second attempt. Another senior IS figure directed Khaled and Mahmoud on how to build a hydrogen sulfide bomb. They purchased the chemicals, but were arrested before they could proceed very far.
British authorities suggest that IS has been "inspired" to plot a chemical attack in the UK by Moscow's attempt last March to poison the former Russian spy, Sergei Skripal and his daughter, Yulia, with the sophisticated, highly lethal chemical agent, novichok.
Tourism in Salisbury, the medieval cathedral city where Skripal lived, has seen a significant decline in visitors since. The British government plans a 500,000 pound advertising campaign to encourage tourists to return.
Editing by Nadia Riva