Fallen Peshmerga's brother writes letter to Erdogan over demolition of grave
Last week, Turkish troops in the Kurdish province of Bingol destroyed the grave of a Peshmerga volunteer, Sait Curukkaya, who was killed last year fighting the Islamic State (IS) group.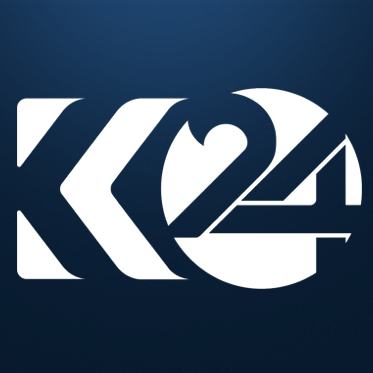 Ari Khalidi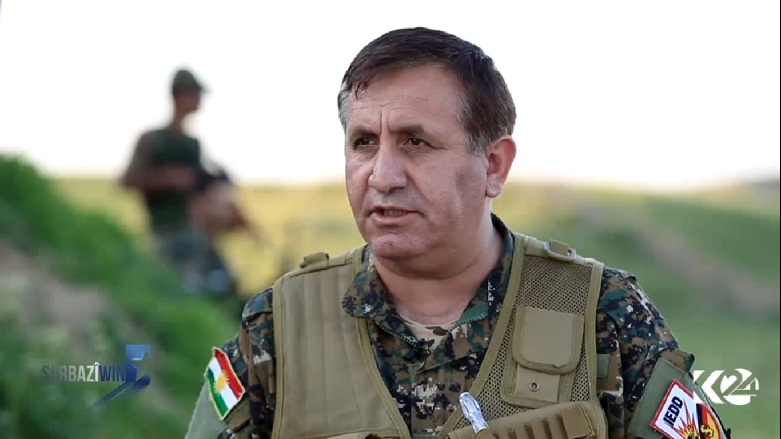 ERBIL, Kurdistan Region (Kurdistan 24) - The brother of a Peshmerga volunteer who died fighting the Islamic State (IS) in the Kurdistan Region penned an open letter to Turkey's President Recep Tayyip Erdogan condemning the Turkish army's demolition of the Peshmerga's grave last week.
Volunteer Sait Curukkaya was heavily wounded by an IED he was trying to defuse during the Kurdish-Iraqi offensive to capture the then IS-held city of Mosul last year.
The Peshmerga, who went by the codename Dr. Suleiman, died in late October 2016 in a hospital in Germany after succumbing to wounds he received in a village northeast of Mosul.
Curukkaya's body, after a military ceremony was held in the Kurdistan Region's capital of Erbil honoring his sacrifice, was sent across the border to be laid to rest in his Kurdish home province of Bingol in Turkey.
Last Thursday, about 200 soldiers under the command of a colonel and acting on the orders of Bingol's Ankara-appointed governor came to the Chilkani village to demolish Curukkaya's grave and a memorial next to it which his family had just finished building.
Kurdistan 24's Turkish language service published the elder brother, Selim Curukkaya's letter to Erdogan.
Below is a full English translation of the letter:
"Mr. President,
You are someone who occasionally repeats the saying "we love the created for the sake of the creator" by Yunus Emre [13th-century Turkish poet]. Aren't we, Kurds, created by the creator? Why do you not have tolerance even for our graves?
Are you aware of what you are doing?
All the tyrants we know [from history] at least kept silent when it came to death. They would not interfere with graves. Even the most brutal regimes of the world have been respectful to graves. The Gilgamesh, [one of] the earliest written works of humanity advises a profound respect for the dead and their tombs.
Achilles, the hero of the Iliad and Odyssey, kills Hector whom he regards enemy. But then he washes Hector's body himself and takes it to the father, the Trojan king [Priam]. Human history and the Greek mythology record Achilles' behavior toward the enemy he killed as an example of gallantry and respect.
You, Mr. President, always preach to us the virtues of Islam.
The Qur'an in verse 70 of chapter 17 says "we have certainly honored the children of Adam."
At the moment of Adam's creation, God orders the angels to "fall down to him [Adam] in prostration." [38:72]
The religion of Islam, when man dies, [urges] the protection of his honor.
Your regime is foaming with [hatred] and rage. You are experiencing a mental abdication. You are walking towards a cliff, with humanity's millennia-long culture and Islam under your feet.
As you know, the first tomb in human history is that of Abel. That tomb is now [believed to be] forty kilometers from Damascus. Abrahamic books thus tell us the story:
"Cain killed his brother. He did not know what to do. He was bewildered, looking around and afraid of going home because of his father. Just then he saw two crows fighting. After a while, one of the crows killed the other. The crow alive began opening a small pit in the soil. It then buried the dead crow in the pit. Then it flew away. Watching all this, Cain buried his brother there."
That grave is still there near Damascus.
Do you know how many barbarian tribes, how many civilizations have passed since then? Nobody, not even the barbarians interfered with that grave, and they guarded it for the respect for the dead. Because in all cultures graves are sacred. Just as people's houses are legally vested with protection, so are their graves; morally, religiously as well.
Humans observe values such as morality, culture, tradition, and religion. Regimes and people who violate these are wrongdoers and criminals.
In today's Turkey, [Mr. President] you are now the law, the justice, and the court! But there is not a court in your country that would judge the criminals who violate and demolish a dead man's grave!
Our grave was demolished by those who gave permission in the first place to make it.
Who do we go to now? Is there an authority whence we can seek justice?
If not, please stop preaching to us!
Let your tongue not speak of the name of Islam's Prophet ever again.
For he urged respect for the dead and the grave, saying:
"It is better that one of you should sit on live coals which would burn his clothing and come in contact with his skin than that he should sit on a grave." [Sahih Muslim: 2119]
You cannot be ignorant of the fact that the persecutors under your command are bereft of human values, morality, and Islam!
Before putting an end to this open letter to you, I also would like to tell you this:
The gravestones of the Seljuq Turks, who are your ancestors, have stood in various regions of my homeland for a thousand years. Until this day, not one single person from my people has ever harmed a single stone because of the moral, decent, and civilizational values we have.
This is the nobility of my people; the actions of those who destroy our graves are a demonstration their regime's wretchedness.
You, today, may be very powerful. You can demolish our homes, burn our forests, and destroy our gravestones. You can shut down all the means of seeking justice in your country, throw the innocent into prisons, and even disturb the dead in their graves.
You can put morality, traditions, virtue among other human values under your feet. But lest you forget, and look at the pages of history; the bitter end of the tyrants who did what you do will surely find you."
Editing by G.H. Renaud