US House approves sanctions on two Iraqi militias linked to Iran
The US House of Representatives passed legislation calling for sanctions on two Iranian-backed Shia militias in Iraq: Qais al-Khazali's As-Saib Ahl al-Haq and Akram al-Kaabi's Harakat Hizbullah al-Nujaba.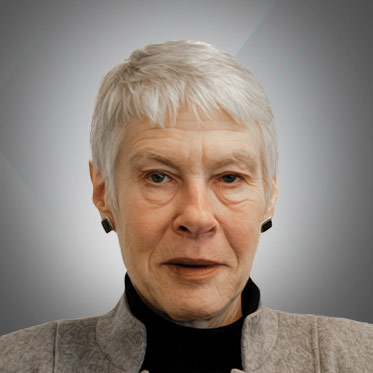 Laurie Mylroie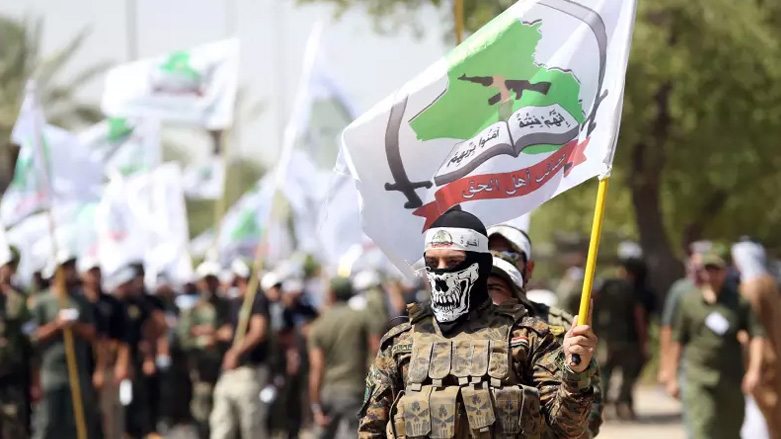 WASHINGTON DC (Kurdistan 24) - The US House of Representatives passed legislation calling for sanctions to be imposed on two Iranian-backed Shia militias in Iraq: Qais al-Khazali's As-Saib Ahl al-Haq (AAH) and Akram al-Kaabi's Harakat Hezbollah al-Nujaba.
This measure appears in an amendment to the Defense Department budget, known formally as the National Defense Authorization Act (NDAA), which was approved by the House of Representatives on Thursday. It now awaits Senate approval before it becomes law.
The legislation calls for sanctions to be imposed on "officials, agents, affiliates of, or owned or controlled" by AAH and Nujaba.
The legislation also calls on the White House to provide Congress, within 180 days, "a report that includes a detailed list of global entities with respect to which there is a reasonable basis to determine that Iran's Islamic Revolutionary Guard Corps [IRGC] has an ownership interest" of 33 percent or more.
AAH is headed by Qais al-Khazali, who was responsible for the deaths of five US soldiers in Karbala in 2007 and was subsequently arrested and detained by the Coalition. However, he was released three years later in exchange for a British citizen, kidnapped and held hostage by AAH.
Khazali ran in Iraq's May 12 elections and received 15 seats as part of the "Conquest" list, led by Hadi al-Amiri, who also heads the Popular Mobilization Forces (PMF), an umbrella organization for the militias. The strongest of them, including Amiri's Badr Organization and Khazali's AAH, are backed by Iran.
Thus, Khazali will sit in the Iraqi parliament and could even become a member of Iraq's next government.
Entifadh Qanbar, an Iraqi-American and head of the Future Foundation in Washington DC, denounced that as "shameful."
Ahmed al-Taie, a US soldier and Qanbar's nephew, was kidnapped by AAH in 2006. Qanbar met personally with Khazali in an effort to secure his nephew's release, but to no avail as the group later executed him.
"Khazali should be in Gitmo," Qanbar told Kurdistan 24, "not in the Iraqi parliament."
Kaabi, a Shia cleric, trained in Iran, replaced Khazali as head of AAH following Khazali's arrest. Kaabi founded Nujaba in 2013, according to Israel's Meir Amit Intelligence and Terrorism Information Center (ITIC), which has close ties to the country's defense establishment.
Nujaba has particularly close ties to the IRGC's Quds Force, ITIC reports. It is one of the "most powerful and important Shia militias in Iraq," with three brigades totaling 9,000 fighters, two deployed in Iraq and one in Syria.
Rep. Ted Poe (R, Texas) sponsored the amendment sanctioning the two militias. Kurdistan 24 spoke to him on Wednesday, the day before the House approved the NDAA, including his amendment.
Iran is trying to become the dominant "regional influence in a lot of countries," Poe said, "and Iraq is one of them."
"They're all over the world," he continued. "They're in Iraq, they're in Syria, they're in South America, they're in Yemen, and they're causing mischief everywhere."
Qanbar suggested that AAH's relatively strong showing in the Iraqi elections was due to Iranian-orchestrated manipulation of the vote count.
"These elections are rigged," he complained.
But Qanbar also noted that the earlier statement of State Department Spokesperson Heather Nauert, supporting the UN's call for a full investigation of the complaints of election fraud, had been "extremely helpful."
"It energized the will to examine the results," he said.
Following Nauert's statement, Iraqi Prime Minister Haider al-Abadi held a large meeting and presented "a long list" of election issues to investigate," Qanbar explained.
Editing by Nadia Riva