Pro-Kurdish party challenges Erdogan to win municipal elections
Baydemir slammed the government seizure of municipal administrations that began in September last year and the removal of elected mayors as "an assault on people's will."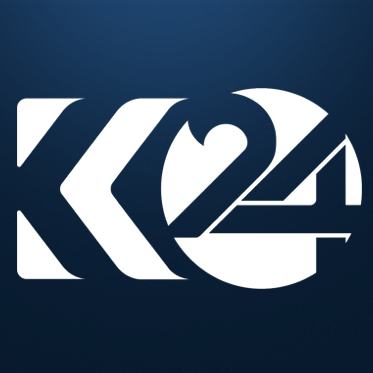 Ari Khalidi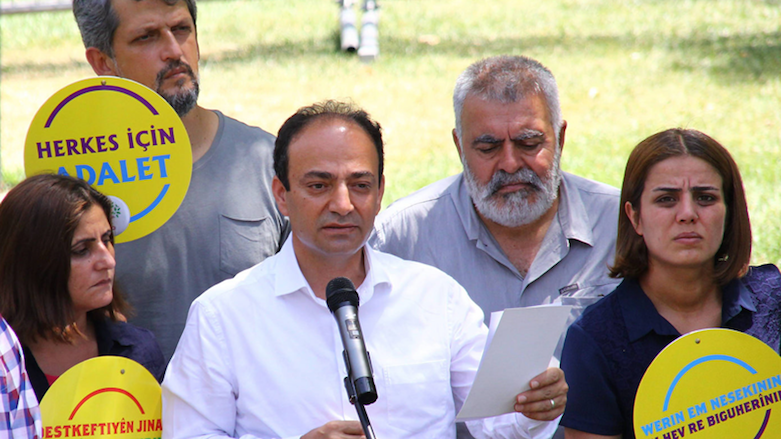 DIYARBAKIR, Turkey (Kurdistan 24) – Turkish authorities' seizure of previous Kurdish party-administered municipalities was a sign of "incompetence" for President Recep Tayyip Erdogan's government, declared the opposition Peoples' Democratic Party (HDP) on Saturday.
Speaking to reporters during a demonstration at a public park in the city of Diyarbakir along with other HDP lawmakers, the party's spokesperson Osman Baydemir challenged Erdogan's ruling Justice and Development Party (AKP) to win the next local elections in the Kurdish region.
Baydemir slammed the government seizure of municipal administrations that began in September last year and the removal of elected mayors as "an assault on people's will."
The Turkish Interior Ministry has so far appointed trustees to over 80 municipalities including those of the major provinces of Mardin, Diyarbakir, and Van where an HDP regional sister party won elections in 2014.
"We competed in 2004 for Diyarbakir Municipality. You didn't win. In 2009, you said 'I want Diyarbakir,' and you lost again. You always wanted Diyarbakir, but its people never wanted you," Baydemir, a former Mayor of Diyarbakir himself, said about Erdogan's AKP.
The next local elections in Turkey are set to be held in March 2019.
Baydemir further accused Erdogan of "occupying" Kurdish cities with brute force.
"You have a poster every 50 meters in Diyarbakir. You think Diyarbakir is yours now. Every person from this town sees a horror movie character who is afraid of himself when they look at those posters," Baydemir said, criticizing the President.
Diyarbakir's elected Co-mayors Firat Anli and Gultan Kisanak have been in pre-trial detention since October 2016, and both face hundreds of years in prison on charges of membership in the outlawed Kurdistan Workers' Party (PKK).
The Ankara government has since appointed a bureaucrat who is also the governor to run municipal affairs.
The HDP spokesperson separately touched upon the Kurdistan Region's plan to secede from Iraq and Syrian Kurds' attempts for an autonomous region.
Baydemir once again reiterated the HDP's support for the Region's upcoming referendum in September, calling for respect for the will of his brethren in Iraq and Syria.
"We want for our people what Erdogan wants for his people. Why should what is a natural [right] for you be a taboo for us?" Baydemir asked.
"Let the Kurds in other parts know that we in the north [Kurdistan of Turkey] also demand freedom," he concluded.
Editing by Karzan Sulaivany
(Kurdistan 24's Diyarbakir bureau contributed to this report)