KRG Envoy: 'Majority rule' would contravene Iraq constitution
Bayan Sami Abdul Rahman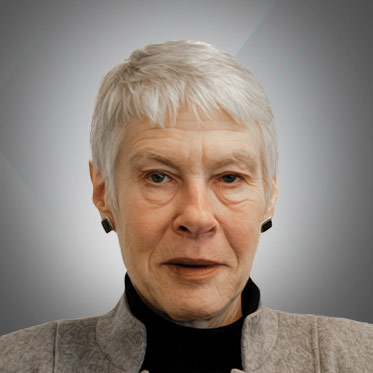 Laurie Mylroie
WASHINGTON DC, United States (Kurdistan 24) – Bayan Sami Abdul Rahman, the Kurdistan Regional Government (KRG) Representative to the United States, spoke at a conference on the future of Iraq and Syria after the defeat of the Islamic State (IS), hosted on Tuesday by the US Institute of Peace.
In her public remarks, Abdul Rahman criticized the concept of "majority rule," now being raised by some Shia politicians in Baghdad, describing it as a "step backward."
Entifadh Qanbar, an Iraqi-American and President of the Future Foundation in Washington DC, explained to Kurdistan 24 that "majority rule," as the phrase is currently used by Iraqi politicians, means that the Shias should dictate to the other communities in Iraq.
Former Prime Minister Nouri al-Maliki—known as a sectarian figure and whose resignation the US made a condition for supporting Baghdad against IS in 2014—was the first to use the term, Qanbar said.
"We are the majority, so we can rule without compromising with the others," is how he described Maliki's position.
Following her public remarks, Kurdistan 24 asked Abdul Rahman to expand on her concerns regarding majority rule.
She explained that in the past, even before campaigning began for the Iraqi elections that are to be held in May, "some Shia parties" were saying "it is time for the Shias to rule Iraq" and "it is time for the majority to rule Iraq."
In a democracy, of course, "the majority, when they win an election, can rule Iraq themselves, or any country," Abdul Rahman said.
But "Iraq has a very turbulent history, and we still haven't come out of that yet," she added.
The Kurdish envoy emphasized that Iraq is a country of multiple ethnicities, religions, and sects. Arabs and Kurds are "the two main components," but there are also Turkmen and Assyrian, as well as Sunnis, Shias, Christians, and Yezidis.
"The Iraqi constitution," I believe, "envisions a federal state that is democratic" and that "enables people of whatever ethnicity or background" to have a voice "in how they are governed," she affirmed.
Thus, "majority rule"—were it to be implemented in Iraq—would contravene the constitution that was drawn up under US auspices, following the overthrow of Saddam Hussein's regime.
That constitution aimed to counter authoritarianism and establish a federal, decentralized government in Iraq. However, as senior KRG officials have repeatedly complained, many provisions of that constitution were never implemented or have been allowed to lapse.
Editing by Karzan Sulaivany