Alleged Mosul phosphorus attack 'smoke screen' to protect civilians: Army
Iraqi forces repeatedly struck IS locations in the area, spreading white smoke from air raids.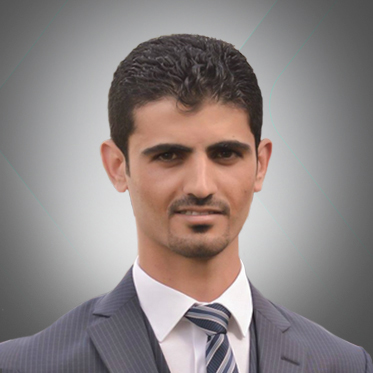 Baxtiyar Goran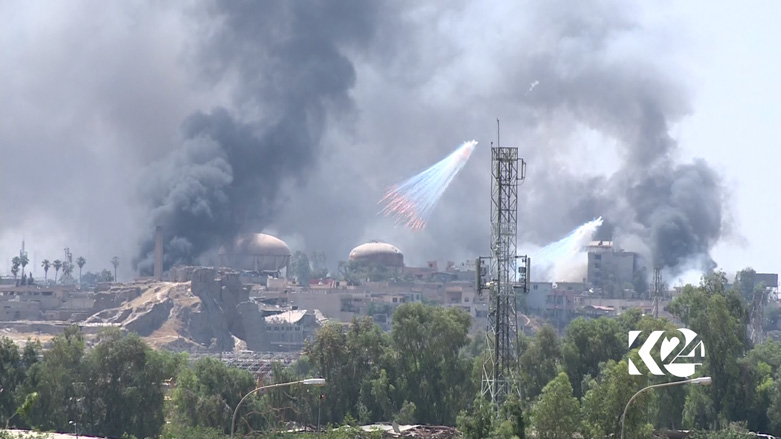 ERBIL, Kurdistan Region (Kurdistan24) – The Iraqi army on Sunday denied using white phosphorus while shelling Islamic State (IS) positions in western Mosul.
In a statement, the Iraqi Joint Operations Command in Mosul rejected reports of the use of white phosphorus by Iraqi and coalition warplanes in Mosul.
The report stated the alleged chemical attack was an "intentional smoke screen to protect civilian lives."
The statement said some news and social media sites published inaccurate reports on the use of phosphorus during the military operations against IS in Mosul.
On June 3, several civilians were fleeing IS-held areas toward the Iraqi security forces near Jimhuri hospital in western Mosul, and there was the danger of being targeted by IS snipers, the statement added.
"We relied on the international coalition to launch smoke screen attacks to hide the movement of the civilians from the IS extremists' line of sight," the report continued.
"[We wanted] to give the civilians a chance to flee toward the Iraqi forces," the statement informed, stating the forces "succeeded in rescuing the civilians and protecting their lives."
The Iraqi command explained that such smoke screen attacks were previously used in several areas in eastern and western Mosul for the purpose of protecting civilians from enemy fire.
Iraqi air forces on Saturday heavily shelled IS insurgents in the al-Zinjili neighborhood located in western Mosul.
While Kurdistan24 was streaming live from the region, Iraqi forces repeatedly struck the militant group's positions in the area.
The shelling seen in the footage shows white smoke rising from air raids.
Editing by Karzan Sulaivany