No removal of border walls amid Turkish threats, but fear remains in Serekaniye
"People are opening their shops. We are not concerned about Erdogan's threats. If he had the ability to do so, he would have done it before."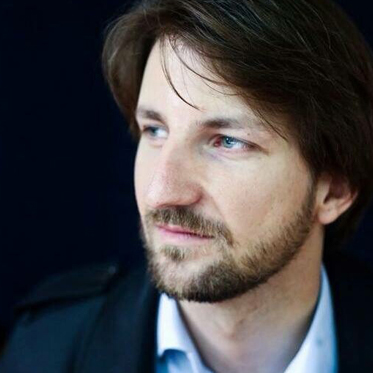 Wladimir van Wilgenburg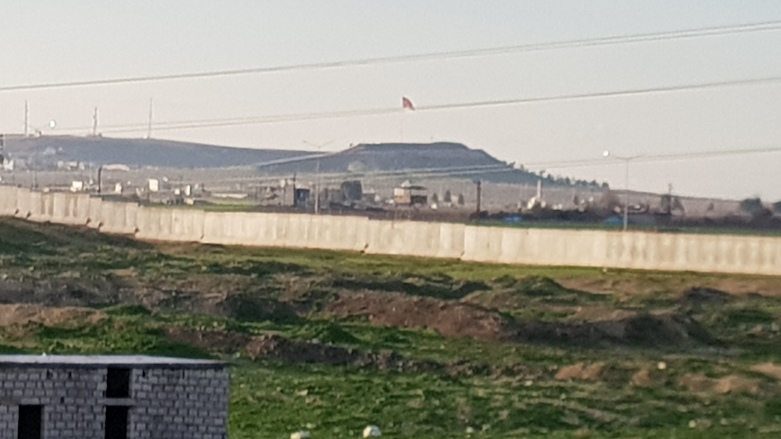 SEREKANIYE (Kurdistan 24) – The mixed town of Serekaniye (Ras al-Ain) was quiet on Thursday and, despite some rumors, there was no sign of Turkey removing any wall along its southern border with Syria.
Kurdistan 24 visited the town where shops were open and no sign that any portion of the wall was being removed.
A resident in the area said people in Serekaniye are not afraid following threats from Turkish President Recep Tayyip Erdogan on Wednesday to launch an operation in the east of the Euphrates within a "few days."
Nothing going on Serikaniye. Walls still there #Twitterkurds pic.twitter.com/un9M07BxO8

— Wladimir (@vvanwilgenburg) December 13, 2018
"In Serekaniye, there is no fear," 40-year-old Ismail told Kurdistan 24.
"People are opening their shops. We are not concerned about Erdogan's threats. If he had the ability to do so, he would have done it before."
On Thursday, children were playing near the 764-kilometer-long border wall that Turkey built along its border with Syria in June.
Civilians in the area say there is no sign of any armed Turkish movements. But they are still afraid of going near the border due to the possibility of being targeted by Turkish soldiers.
"We did not see any removal of walls. In the past, there were a lot of people that were killed or injured by the Turkish army in Serekaniye when they came near the border," another civilian, Mahmoud Ahmed, 42, told Kurdistan 24.
"After Erdogan's threats, the people are very concerned about the stability and security of our region," he added.
"Our area is safe and secure, but it still seems Erdogan is not satisfied and wants to target these secure areas where people from different ethnicities – Kurds, Arabs, Syriacs, and Turkmen – are living peacefully."
According to civilians, Kurdish-led forces in the north and east of Syria have never targeted Turkey. They reiterate that their main fight is against the Islamic State (IS).
"The international community and coalition should take a clear position. Our sons and daughters are fighting the terrorist group in Hajin in the last stronghold held by IS, and we are getting threats from behind," Ahmed added.
Just rumours #serêkaniyê pic.twitter.com/GeGu9SSzOY

— Wladimir (@vvanwilgenburg) December 13, 2018
However, on Wednesday, the United States made it clear that it strongly opposes the Turkish threats.
"Unilateral military action into northeast Syria by any party, particularly as US personnel may be present or in the vicinity, is of grave concern," both the Pentagon and State Department confirmed.
Kino Gabriel, a spokesperson for the Syrian Democratic Forces (SDF), meanwhile, said a Turkish invasion was unlikely.
"The United States has established observation points and they participated in establishing security here," he told Kurdistan 24 in a recent interview.
"I don't think we are going to witness more attacks in the near future."
Gabriel added that the observation points allowed the SDF to send reinforcements to the front lines in Hajin, the last IS-held pocket in Syria's Deir al-Zor province. The SDF now control 50 percent of Hajin.
Some analysts believe Erdogan's threats are "curiously timed," and are in opposition to American efforts in Syria.
"Erdogan's moves are a big slap in the face to the US team that is trying to create a good deal for Turkey vis-a-vis the SDF in Syria," Nicholas A. Heras, a Middle East security analyst at the Center for a New American Security, told Kurdistan 24.
"The impression that Erdogan is giving is that he is trying to strike a hard bargain with the Americans, with the lives of Syrians and US soldiers stuck in the middle," Heras continued.
"I suspect that the Americans will stand their ground, and let it be known very clearly and forcibly to the Turks that the only path forward is through a faithful execution of the Manbij Model."
Editing by Karzan Sulaivany