UN: Multiple Turkish-backed groups in Syria committing sexual assault
The United Nations Commission of Inquiry on Syria said in a report on Tuesday that, in multiple known cases, Turkish-backed armed groups have subjected women, girls, men, and boys to sexual and gender-based violence in Syrian areas occupied by Turkey.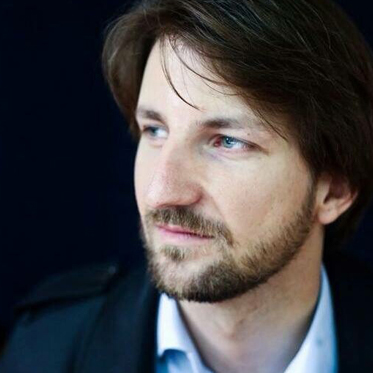 Wladimir van Wilgenburg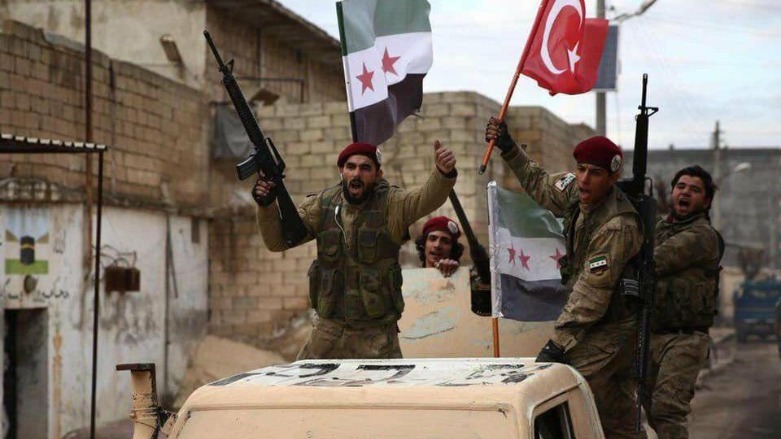 ERBIL (Kurdistan 24) - The United Nations Commission of Inquiry on Syria said in a report on Tuesday that, in multiple known cases, Turkish-backed armed groups have subjected women, girls, men, and boys to sexual and gender-based violence in Syrian areas occupied by Turkey.
Among the various instances documented include cases of at least 30 women who were reportedly raped in February alone.
"Since 2019, Kurdish women throughout the Afrin and Ra's al-Ayn regions have faced acts of intimidation by (Turkish-backed) Syrian National Army (SNA) brigade members, engendering a pervasive climate of fear which in effect confined them to their homes," the report stated.
"Women and girls have also been detained by Syrian National Army fighters, and subjected to rape and sexual violence – causing severe physical and psychological harm at the individual level, as well as at the community level, owing to stigma and cultural norms related to ideations of 'female honour.'"
The UN report also documented cases of sexual violence against women and men at one detention facility in Afrin.
"On two occasions, in an apparent effort to humiliate, extract confessions and instill fear within male detainees, Syrian National Army Military Police officers forced male detainees to witness the rape of a minor. On the first day, the minor was threatened with being raped in front of the men, but the rape did not proceed. The following day, the same minor was gang-raped, as the male detainees were beaten and forced to watch in an act that amounts to torture," the report said.
One eyewitness recalled to UN investigators that Turkish officials had been present in the facility on the first day, when a rape was aborted, suggesting that their presence may have acted as a deterrent. Another detainee was gang-raped in the same facility some weeks after this incident.
Moreover, these crimes were not only limited to the Kurdish majority-region of Afrin occupied by Turkey since March 2018, but also the Arab-majority town of Tal Abyad and the mixed town of Ras al-Ain (inhabited by Kurds, Arabs, and a minority of Christians) that were occupied during Turkey's so-called Peace Spring Operation in October 2019.
"The Commission received further information that families from Tall Abyad chose not to return to their homes, fearing rape and sexual violence perpetrated by Syrian National Army members," the report said.
Moreover, the UN Commission also documented cases of forced marriage and the abduction of Kurdish women in Afrin and Ras al-Ain, which primarily involved members of Division 24, known as the Sultan Murad Brigade. In January, a woman was abducted by a member of the brigade who forcibly married her and then divorced her shortly thereafter.
The UN commission said that it is currently investigating reports that at least 49 Kurdish and Yezidi women were detained in both Ras al-Ain and Afrin by Turkish-backed groups between November 2019 and July 2020. In one case, a Yezidi woman said she was urged to convert to Islam during an interrogation.
The report indicates that Syrian nationals, including women, who were detained by Turkish-backed groups were transferred to Turkey and sentenced under Turkish criminal law for alleged crimes committed in Syria.
In addition to gender-based violence, the commission said it corroborated repeated patterns of systematic looting and property appropriation by Turkish-backed groups as well as widespread arbitrary deprivation of liberty perpetrated by various Turkish-backed groups.
After civilian property was looted, Turkish-backed groups and their families "occupied houses after civilians had fled, or ultimately coerced residents, primarily of Kurdish origin, to flee their homes, through threats, extortion, murder, abduction, torture and detention."
One Afrin resident who failed to show ownership of a house was forced to appear at a Turkish-backed group's security office, and was verbally abused and threatened with detention. He was told by a Turkish-backed fighter "if it were up to me, I would kill every Kurd from one to 80 years old."
Fearing for his family's safety, the man fled shortly thereafter.
So far, Turkish-backed groups continue to carry out human right violations with impunity. The report notes that one fighter involved in the extrajudicial killing of female Kurdish politician Hevrin Khalaf in October 2019 was jailed. However, it seems in general most crimes go unpunished and only apparent US pressure pushed the Turkish-backed opposition to sentence the fighter.
For example, a former judge in Afrin confirmed to the UN commission that Turkish-backed fighters had been charged with rape and sexual violence carried out during house raids in the region. None, however, had been convicted, but instead had been released after a few days.
The Syrian Democratic Council (SDC) Representative to the United States Sinam Mohamed told Kurdistan 24 that she is "devastated, but not surprised, at the recent evidence presented by the United Nations Commission of Inquiry on Syria "that members of Turkish-backed SNA groups in Efrîn, Sere Kaniye and Tel Abyad have committed serious war crimes including hostage-taking, rape, and torture."
"We once again demand that all civilians kidnapped by Turkish-backed groups be released, that perpetrators of these atrocities be held accountable, and that Turkey and its proxy forces withdraw from the occupied areas."
The UN called on upon all parties to "immediately cease sexual and gender-based violence against women, girls, men and boys, and take urgent measures to discipline or dismiss individuals under their command responsible for such acts."
Editing by John J. Catherine