Officials, experts offer mixed perspective on future of Iraq and Syria
The US Institute of Peace (USIP) hosted a day-long conference on the future of Iraq and Syria after the defeat of the Islamic State (IS).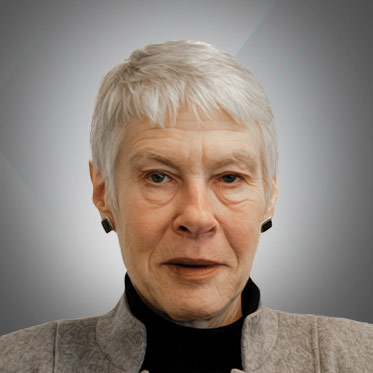 Laurie Mylroie
WASHINGTON DC, United States (Kurdistan 24) – The US Institute of Peace (USIP) hosted a day-long conference on the future of Iraq and Syria after the defeat of the Islamic State (IS).
The picture that emerged at Tuesday's conference was somewhat mixed, with US officials providing a more upbeat perspective than most other panelists.
One was left questioning whether their optimism was so justified.
Indeed, CENTCOM Commander Gen. Joseph Votel, who seemed to share the optimism of other official speakers, explained the heart of the problem in a nutshell: "In many respects, the military aspect" of the campaign against IS "has been the easier part."
The tougher part is "the stabilization phase"—establishing political stability after the fighting ends, he explained.
The US has been good at beating its enemies in Iraq but has repeatedly failed at stabilization. Indeed, George W. Bush believed that he won in Iraq already in May 2003!
Stephen Hadley is now chairman of USIP's board and moderated the panel. During the Bush presidency, Hadley was Deputy National Security Adviser and then National Security Adviser in the second term.
Alluding to Votel's comment, Hadley recalled a discussion he had in a recent trip to Iraq. An Iraqi man said to him: You've "won three wars in Iraq. One against Saddam Hussein, one against al-Qaeda," and now you're "on the threshold of winning another against [IS]."
But you "haven't had an enduring peace," Hadley stated.
So, he asked the panel what the US was doing to promote reconciliation in Iraq.
Amb. Mark Green, a former Congressman and now Administrator at the US Agency for International Development (USAID), to whom Hadley directed the question, explained how USAID was promoting cultural diversity and helping to ensure that Christians and Yezidis could return to their communities.
Those goals are very laudable, and it is important that the US pursue them.
But they are not the central issue threatening the unity and political stability of Iraq. Rather, that issue centers on the tensions between the two major Arab communities, Sunni and Shia.
It has been the Sunni sense of grievance and underrepresentation in post-Saddam Iraq that has led to repeated insurgent waves in Iraq.
This problem was described in more serious terms by an earlier panel.
Iraq will hold elections in May. Sarhang Hamasaeed, USIP's Director of Middle East Programs, highlighted challenges the new government will face.
They include IS' sectarian "legacy." Large numbers of Sunni Arabs are now accused of being IS members or of being affiliated with the terrorist organization, he explained.
A senior Iraqi official told Hamasaeed that there are 90,000 arrest warrants for people accused of having links to IS, even as the official acknowledged that not all of them were necessarily members of the group.
Still, some 36,000 people have been arrested for ties to the extremist group, Hamasaeed revealed.
He noted that it "is a problem we had in 2012 and 2013." Iraq's Sunni communities complained then that "Article 4 of the terror law was targeting them" and causing a "good number" to be arrested, Hamasaeed explained. Compounding the problem, Iraq's justice system lacked the capacity to process those cases quickly.
Bayan Sami Abdul Rahman, the Kurdistan Regional Government (KRG) Representative to the United States, raised a related problem.
She noted that the Kurdistani parties had decided to participate in the elections and she expressed the hope that afterward, "We will be able to be part of the discussion on forming a new government," which will reflect Iraq's ethnic and religious diversity.
"It rings alarm bells for many of us in Iraq," however, "when we hear some parties" say that "it's time for majoritarian rule," she continued. "Whoever wins a majority should rule Iraq."
Entifadh Qanbar, an Iraqi-American and President of the Future Foundation in Washington DC, explained to Kurdistan 24 that "majority rule," as the phrase is used by Iraqi politicians, means that the Shias will dictate to the other communities.
Of course, in the US there is majority rule, but there is also a deeply-ingrained ethos, embodied in law and in the constitution, of respect for minority rights. That is absent in Iraq.
Qanbar explained that the concept first arose with the previous prime minister, Nouri al-Maliki, who is widely recognized for his sectarianism.
Sunni Arabs are "outraged" by the term's reappearance in Iraqi political circles, Qanbar affirmed.
Editing by Karzan Sulaivany