Battle-hardened Rojhilati fighters in Iraq support operations in Iran: Official
The official says the situation in Iran will become more unstable once US sanctions targeting Iran's energy sector in November kick in.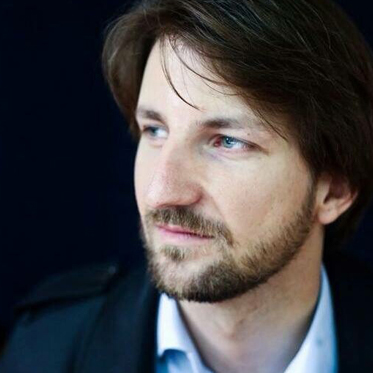 Wladimir van Wilgenburg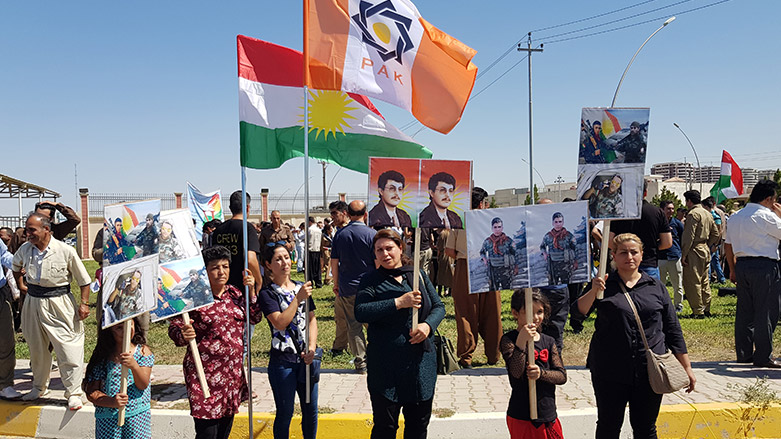 ERBIL (Kurdistan 24) - Ardalan Khosrawi, the military spokesperson of the pan-Kurdish Kurdistan Freedom Party (PAK) in an interview this week told Kurdistan 24 that their units continue to work inside Iran, which might indicate the group will focus more on Iran now that its fight against the Islamic state in Iraq is mainly over.
Two members of PAK were arrested on Aug. 3 in Iran, and accused of armed activities. Moreover, on Aug. 10, PAK claimed responsibility for killing five members of the Islamic Revolutionary Guard Corps (IRGC) near the city of Bane.
"They are under torture now, and most likely get executed," he said of the two PAK members who were caught. "Before, they fought against Daesh [Arabic acronym for IS] and terrorism. Once the Daesh fight was over, they wanted to go back to Eastern Kurdistan [Iranian Kurdistan/Rojhilat]," Khosrawi explained.
"We never stopped our activities inside Iran. The PAK eagles [Fighters for the PAK] work for freedom. There are teams that work inside Eastern Kurdistan, in the cities of Iran. They organize by themselves," he said.
The PAK is a Kurdish political party established in Ranya, Iraqi Kurdistan, in 1991 by Saeed Yazdanpaneh, who was assassinated after he formed the party. Although it was founded in Ranya, all its activities were focused on Iran.
Saeed's brother, Husein Yazdanpaneh, now leads the PAK.
PAK Peshmerga forces played a role in the fight against the Islamic State (IS) since 2014, on the Kirkuk and Bashiqa fronts. In October 2017, they were involved in clashes against Iraqi forces and Iranian-backed Shia militias near Erbil following the Kurdistan Region's referendum on independence.
"We fought all the proxies and didn't let them break into [Erbil]. We believe we fought three states in Pirde, only with our guns. While they all had advanced weaponry, provided by the US-led coalition, we only had our beliefs and our guns," Khosrawi asserted.
The PAK now reportedly has at least 850 battle-hardened fighters. "We have marked our step in every single front fighting terrorism and IS," he stated.
However, the official stressed they had not seen any help from the US, although Iran accuses the US and regional countries of backing Iranian Kurdish groups.
"Iran does that to support its narratives and justify its own terrorist acts in the region," he said.
"We only had our guns and weapons left behind by IS. We have tons of captured ammunition from IS," he added. However, some claim the party was also armed by the coalition during the anti-IS fight, which the party denies.
The official said the situation in Iran would become more unstable once US sanctions targeting Iran's energy sector in November kick in.
"This would directly damage Iran's economy and political situation. It will become worse. You can expect anything from Iran. Already in Yemen, they fire rockets on Saudi Arabia through the Houthis," Khosrawi argued.
"Iran is taking the fight and frontlines to other states and territories, but not in their own land. Their frontlines are outside Iranian territories such as in Yemen, Bahrain, Lebanon, Syria, and in Afghanistan," he noted.
However, he added that he does not believe the US wants a regime change. When the Iraqi Kurds held their independence referendum in September, the US did not stop Iraqi tanks from moving into disputed territories the following month.
"If they wanted regime change, they wouldn't allow [Iraqi Prime Minister] Haider al-Abadi to do what he wants [in October]," he said. "Iraq is under the command of Tehran."
The PAK is one of the few Iranian Kurdish parties advocating for an independent Kurdistan and regime change 'through coercive force and military ways.'
"There cannot be negotiations with Iran," Khosrawi reasoned.
"We dream of our own sovereign state and you can see for example that the federal state is not working for the Iraqi Kurds. You can see Iran attacking with rockets [Koya on Sep. 8], crossing territories," he added. "But if we have our sovereignty, the international community would not allow Iran to cross its limits."
The PAK, who is present in the Kurdistan Region of Iraq, is considering its capabilities to launch a larger scale insurgency in Rojhilat, mindful of the Iraqi Kurds' ongoing negotiations over the Iraqi government's formation as the latter cannot ignore Iranian influence in Baghdad.
Iraqi Kurdish officials have in the past requested Kurdish insurgency groups not use the Kurdistan Region as a launchpad for their operations against Iran or Turkey.
"They should not use the Kurdistan Region's soil to attack neighboring countries," Kurdistan Regional Government (KRG) spokesperson, Safeen Dizayee, said on Sep. 13 following the missile attack on Koya which killed over 15 people as Tehran targeted Iranian Kurdish opposition groups operating in the Kurdistan Region.
Editing by Nadia Riva