Kurdish youths freed in Kirkuk for $80k ransom after 6 months in captivity
In the third release of kidnapping victims in as many days in the Kurdistan Region or Iraq's disputed territories, an unknown militant group in Kirkuk province freed two Kurdish youths on Tuesday who they had held captive for six months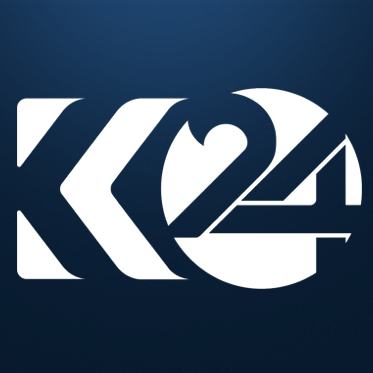 Sangar Ali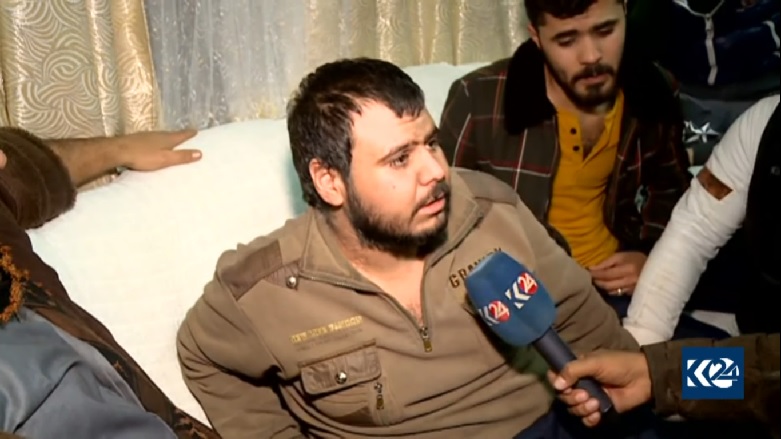 ERBIL (Kurdistan 24) – In the third release of kidnapping victims in as many days in the Kurdistan Region or Iraq's disputed territories, an unknown militant group in Kirkuk province freed two Kurdish youths on Tuesday who they had held captive for six months.
The group released them only after receiving $80,000 ransom from family members.
Walid Farhad, 30, is from the town of Kifri, and Zana Shukri, 25, is from the Rizgari district, both located in the Garmiyan Administration. They were kidnapped during the summer in Kirkuk's Daquq district.
"Today, we are very happy," Walid's father told Kurdistan 24 during a live interview after being reunited with his son.
"In total, we paid the group $80,000 ransom to free my son and the other youth," he added.
The group's identity remains unknown, but people in the area suspect the kidnappers to be Islamic State militants.
"We were imprisoned in a dark hole [for the past six months] and didn't know where we were," Walid told Kurdistan 24 during the live interview.
"I don't know who they were because their faces were covered," he said, regarding the identity of the group, adding, "They kept telling us to pray."
"They refused to talk to us. They just brought us food sometimes and then disappeared."
Their release comes just two days after two Kurdish brothers who had been abducted two weeks earlier by suspected members of the Islamic State in rural parts of Garmiyan were reunited with family after paying $70,000 in ransom.
Read More: VIDEO: Freed on $70K ransom, Kurdish brothers kidnapped by ISIS reunite with family
On Monday, security forces (Asayish) in Garmyan discovered an underground tunnel used by an unspecified armed group, freeing three individuals imprisoned inside and arresting at least some of those responsible for their abduction.
Read More: Kurdistan security frees 3 abductees chained underground for 11 days
"After gaining intelligence about a tunnel in Sarqala sub-district in the district of Kifri, we approached the area and were able to arrest several suspects and find three individuals chained inside the tunnel that had been reported missing," read a statement by Osman Abdul Karim, a spokesperson for Garmyan Asayish.
The Garmiyan Administration is an unofficial province in the Kurdistan Region that includes the three districts of Kalar, Kifri, and Chamchamal, in territory disputed between Baghdad and Erbil.
The Islamic State has routinely held captives from rural areas for ransom, often killing them even after family members had followed their demands for large amounts of money. They have also carried out hundreds of bombings in different parts of the country as they continue to wage an insurgency following their territorial collapse in Iraq in December 2017.
Over the past year, Kurdish authorities, including the Prime Minister of the Kurdistan Region, Masrour Barzani, have repeatedly warned the federal government of Iraq and the international community of the threat caused by increasing activities of the Islamic State in multiple parts of the country.
Editing by John J. Catherine
(Additional reporting by Harem Jaff)