Four years on, Yezidis still seek justice
"We have the destruction. We have the mistrust among the communities. And we now have armed militias that have seats in the Iraqi parliament."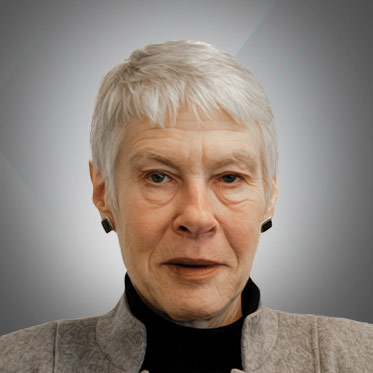 Laurie Mylroie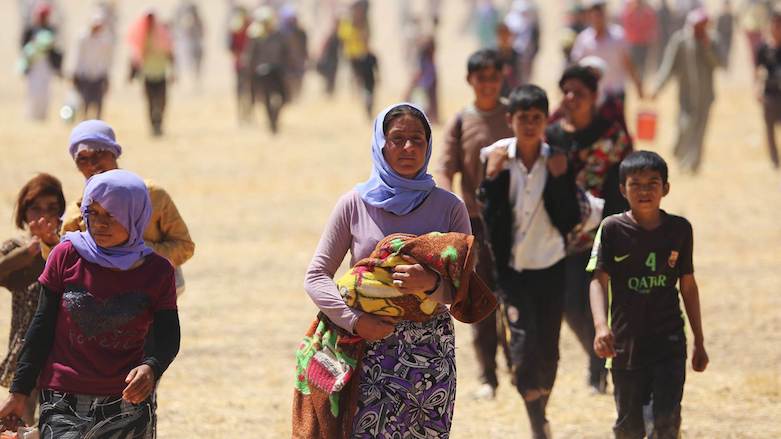 WASHINGTON DC (Kurdistan 24) – On August 3, the fourth anniversary of the Shingal (Sinjar) genocide, Kurdistan 24 spoke with representatives of Iraq's Ezidi (Yezidi) and Christian communities, who have suffered great trauma from the horrors of the Islamic State (IS), as well as with the Kurdistan Regional Government (KRG) representative in Washington.
All told the same grim story: the people targeted by IS are still largely displaced, most having taken refuge in the Kurdistan Region. Their ancestral homelands remain unsafe, because of a large number of IEDs, while the restoration of basic services, like water and electricity, has scarcely begun.
Formally, these people are citizens of Iraq, and the Iraqi government is responsible for ensuring their safe return, but they are, in fact, neglected by Iraq's politicians. They get no assistance from Baghdad.
Pari Ibrahim, founder and executive director of the Free Yezidi Foundation, told Kurdistan 24 that security remains the biggest problem for Ezidis. "They will not return to Sinjar (Shingal), if there is still a big question mark on security and safety."
"There are a lot of IEDs in the ground in Sinjar," she said, although "there has been a start to the demining process."
Ezidis are "mostly" still in camps. "We hear sometimes that small organizations are trying to rebuild some villages," but "big reconstruction" has yet to start.
Instead, "Ezidis are basically being pushed out of Iraq," she said, "because there is no chance for a brighter future, somewhere where you can live" in "safety" and "dignity."
"The Iraqi government has to step up much more," Ibrahim complained. "They give a lot of speeches," but they have done little.
Last week, at the State Department's Ministerial conference to Advance Religious Freedom, Vice President Mike Pence announced that the Trump administration was establishing a Genocide Recovery and Persecution Fund. It will be directed primarily toward the victims of IS' genocide in Iraq, and the Ezidis should be a major beneficiary.
Secretary of State Mike Pompeo also announced at the Ministerial that the US would devote an additional $17 million to demining in Iraq's Nineveh Province, in addition to the $90 million it will spend for demining in Iraq this year.
The circumstances of the Christians of the Nineveh Plains may not be as dire as that of the Ezidis, but they, too, face great difficulties, as they recover from IS' onslaught.
It is "still a very bad, miserable situation," Loay Mikhael, a senior advisor with the Iraq Haven Project, told Kurdistan 24.
"There is no security. There is no infrastructure," he said.
And Iran's growing presence is a big problem in the Nineveh Plains, Mikhael explained.
Noting that since 2003, Iran has managed to establish a significant degree of influence in central and southern Iraq, its influence has moved north into the Christian areas, through the Hashd al-Shaabi, or Popular Mobilization Forces (PMF.)
"There is an Imam Khomeini school in Bartella," he said, "which is a sign of the demographic change." It is also "a sign of humiliation" for the minorities living there.
In addition, at the University of Hamdaniya, some 26 kilometers southeast of Mosul, the dean was recently changed "from a Christian to a Shi'ite—which never happened before," Mikhael stated.
The Iranians "want to change the area" demographically, "so they can have more influence." They want Shi'ites "to become the majority in the area," he explained.
Iranian proxies buy land and houses from Christians and pay "a lot of money." Those Christians who have sold their property, then see it "as money [with which] to flee."
This activity is an important aspect of Iran's "land bridge" to the Mediterranean, and it is a bit surprising that it has received so little attention in Washington.
The representative of the Christians of the Nineveh Plains shared the same view of the Iraqi government as the Ezidi representative: totally ineffectual.
"There is no real Iraqi government in the area now," Mikhael said. So whatever we ask for, "nothing happens."
Bayan Abdul Rahman, the KRG Representative in Washington, largely confirmed this dismal situation.
"As far as I'm aware, sadly, very little reconstruction has taken place in Sinjar or elsewhere in Nineveh," she said. "Sinjar—which is my home town—remains really a destroyed city."
"The majority of the people in Sinjar"—between 350,000 and 400,000 people—"are still displaced," and "nearly all" are in camps and shelters in the Kurdistan Region.
Abdul Rahman noted that the Ezidi genocide was, tragically, not the first of Iraq's genocides.
Indeed, "Just a few days ago, we were marking the genocide against the Barzanis," she noted, and "in March our office in Washington held a conference to mark 30 years since Halabja."
Abdul Rahman attributed these serial bloodbaths to two fundamental problems. One was Iraq's legal system.
Iraq's constitution, negotiated under US auspices, affirms the equality of all citizens, she explained. But the laws are discriminatory—against women and against people of different religious beliefs and ethnicities.
The other basic problem is a lack of "justice, accountability, and compensation."
To be sure, there was an Iraqi High Tribunal that tried Saddam Hussein and other high-ranking members of the regime. But "ask the people of Halabja," she suggested. "Do they feel that justice has been given to them? Have any of them received one penny in compensation?"
"The most important ingredient, in my opinion, is justice," Abdul Rahman, she affirmed. "Once people see that if you carry out an act of rape, an act of criminality, an act of genocide—-and you are prosecuted and then you are found guilty and you are punished, the victims are compensated, this is the first step to stop it happening again."
The KRG representative asked a series of disturbing questions. "What is to stop another genocide? What has changed in Iraq compared to 2014? The problems that we all had in Iraq in 2014 still exist, but now we have additional problems."
"We have the destruction. We have the mistrust among the communities. And we now have armed militias that have seats in the Iraqi parliament."