COVID-19: Kurdistan Region reports 182 new infections, 5 deaths
On Tuesday, the Kurdistan Region's health ministry published its daily COVID-19 update, confirming that it had registered 182 new cases out of 1,970 tests conducted in the previous 24 hours.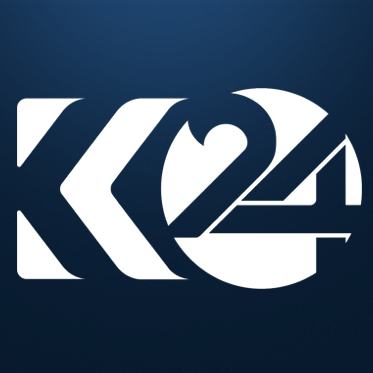 Halgurd Sherwani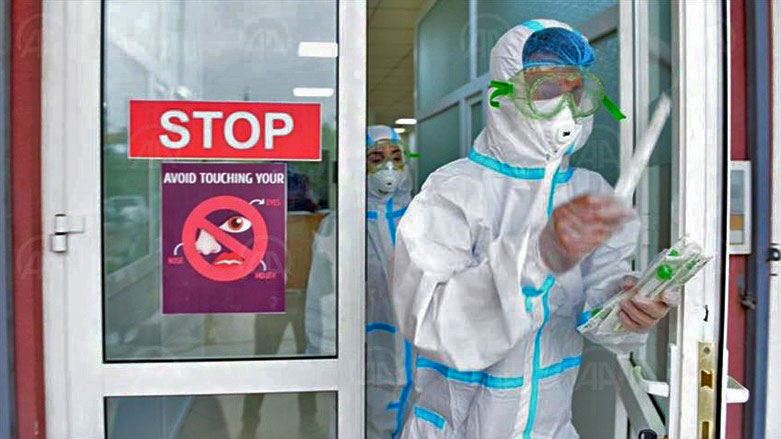 ERBIL (Kurdistan 24) – On Tuesday, the Kurdistan Region's health ministry published its daily COVID-19 update, confirming that it had registered 182 new cases out of 1,970 tests conducted in the previous 24 hours.
Five patients who had already been diagnosed with the highly-contagious disease in Sulamiani province also passed away, making a total of 59 fatalities in the autonomous region.
Of the new infections, the province of Sulaimani also recorded the highest number with 152 cases, 30 in Erbil, and none in Duhok and Halabja.
A total of 2,655 cases have been confirmed since the disease first appeared in the Kurdistan Region, including 1,104 recoveries, and 1,492 active cases remaining, the statement added.
On the same day, the federal health ministry in Baghdad announced 60 new deaths and 1,385 new infections in its daily update of statistics for the disease.
Read More: COVID-19: Iraq announces 60 deaths and 1,385 new infections
These figures do not include today's developments Kurdistan Region, which has its own health ministry and typically announces results later in the day than the federal government in Baghdad. As such, Kurdistan's figures are usually added to the following day's national tally.
Outbreaks in Sulaimani Province
In an emergency announcement on Tuesday, Dr. Yad Naqishbandi, spokesperson for Sulaimani Health Directorate, urged COVID-19 survivors to donate their blood plasma for "75 patients" who are in a critical condition in the province's treatment centers.
In a press briefing on Thursday, Sulaimani's top health official, Dr. Sabah Hawrami, urged the public again to adhere to health regulations because "doctors and hospital capacities are limited," otherwise "the situation might get worse."
He added that, because of a limited supply of ventilators and other medical equipment, coronavirus patients are at an elevated risk of dying as a result of the disease.
"We have hospitals that are made for seven patients, but are now providing oxygenation administration for 30 persons," Hawrami said. "I will not hide it from you; saving all the patients might be difficult, due to overloading."
Sulaimani province borders Iran, the original epicenter of the virus in the Middle East which is now experiencing a second spike.
On Wednesday, the representative of the World Health Organization (WHO) in Iraq, Dr. Adham Ismail, explained to Kurdistan 24 that the pre-mature resumption of trade with neighboring Iran, by both Iraq and the Kurdistan Region, had been a major factor in the dramatic spike in new cases of the deadly disease.
Read More: WHO: 'Breach' of health regulations, trade with Iran behind new COVID-19 spike in Iraq, Kurdistan
The border reopening reportedly followed a call from Iranian President Hassan Rouhani to Mustafa al-Kadhimi soon after he became Iraqi Prime Minister. In their discussion, Kadhimi agreed to grant Rouhani's request to re-open the border, which was implemented on May 18.
Need for Public to Adhere to Health Protocols
On Tuesday, Kurdistan Region Health Minister Saman Barzinjy described the current public health crisis the region is facing as "serious" that needs strict adherence to precautionary measures. He added if the current figures are compared to previous months, it can be noted that the numbers have increased at a "dangerous rate."
The minister's remarks came during a press conference in which he announced that KRG had signed an initial agreement for a plan to increase and develop health care in its correctional facilities with the International Committee of the Red Cross (ICRC) on Tuesday.
Read More: Kurdistan, ICRC sign 2-year agreement to develop prison health plan
The coronavirus has infected almost 8.1 million people worldwide and killed over 438,000 according to government-reported data compiled by Johns Hopkins University. The actual figures could be dramatically higher due to insufficient testing capabilities or underreporting.
Editing by John J. Catherine