US: We will remain in Manbij for as long as necessary
A senior State Department official affirmed on Tuesday that the US would remain in Manbij as long as circumstances require.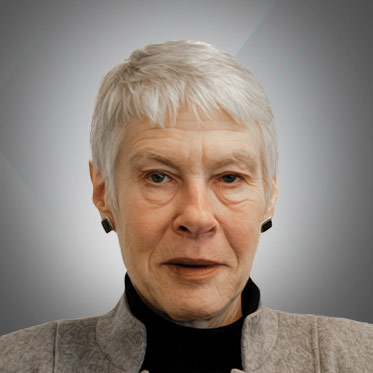 Laurie Mylroie
WASHINGTON DC, United States (Kurdistan 24) – A senior State Department official affirmed on Tuesday that the US would remain in Manbij as long as circumstances require.
"We remain in Manbij, and we remain working with our partners there on the ground," she said, responding to a request from Kurdistan 24 for clarification of this issue.
"We have no intention of leaving," she continued, "and we'll keep staying there as long as we need to."
The State Department has the lead in the "results-oriented mechanism," a diplomatic framework established to resolve disputes between the US and Turkey, following Secretary of State Rex Tillerson's visit to Ankara in mid-February and his long meeting with Turkish President Recep Tayyip Erdogan.
The senior State Department official, speaking on background, was much clearer about US intentions in Manbij than Defense Department Spokespersons, speaking on the record, had been on Monday.
The State Department official also revealed that Deputy Secretary of State John Sullivan spoke with his Turkish counterpart over the weekend, a "follow-up conversation" that was part of the mechanism established by Tillerson and Erdogan.
Nonetheless, basic points related to the Kurdish-led Syrian Democratic Forces (SDF) remain in dispute.
Last Thursday, State Department Spokesperson Heather Nauert contravened the claim of Turkey's Foreign Minister Mevlut Cavusoglu that Washington and Ankara had reached an agreement on Manbij.
Subsequently, Erdogan's Spokesperson Ibrahim Kalin made a similar claim. On Tuesday, however, Nauert re-affirmed, "No agreement has been reached."
She also contradicted Cavusoglu for the second time in as many briefings. The Turkish Foreign Minister had said earlier on Tuesday that an envoy would travel to Washington for further talks "in the coming days."
Asked about the Turkish claim, Nauert responded, "We do not have anything to announce at this time."
Nauert also expressed full support for Great Britain in its confrontation with Russia over the attempted assassination of former Russian spy Sergei Skripal with a sophisticated nerve agent.
"We stand firmly by our ally [the British]," she said. "We have every reason to believe their accounting and their concerns."
The Organization for the Prohibition of Chemical Weapons, which is based in The Hague, the seat of government in the Netherlands, certified last fall that Russia had destroyed all its chemical weapons.
However, Nauert suggested that while Russia may have destroyed all its "declared" chemical weapons, "whether or not there was something that, perhaps, was undeclared" could be "a different story."
The State Department's position seemed to differ significantly from that of President Donald Trump, who spoke with Russian President Vladimir Putin on Tuesday.
Congratulating Putin on his re-election victory, Trump failed to follow guidance from his aides "instructing him to condemn" the attempt on Skripal's life, The Washington Post reported.
A senior official in the Bush43 Pentagon underscored the potential dangers, as he advised Kurdistan 24, "After Syria's use of chemical weapons," as well as "the North Korean use of VX" nerve agent to assassinate President Kim Jong-un's estranged half-brother last year, "we are in danger of seeing chemical weapons use become 'normalized.'" And, "that would be a real step backward."
Editing by Karzan Sulaivany