PKK urges Putin not to allow Turkish invasion of Afrin
Karayilan's call on Moscow came as Putin prepares to host Turkish President Recep Tayyip Erdogan in Sochi.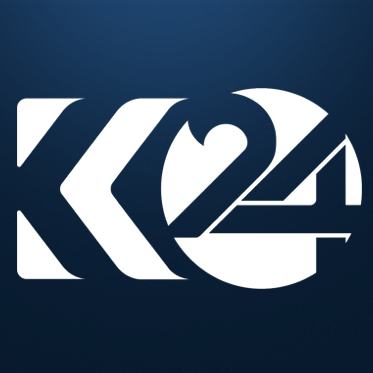 Ari Khalidi
ERBIL, Kurdistan Region (Kurdistan 24) – A top Kurdistan Workers' Party (PKK) commander, Murat Karayilan, called on Russian President Vladimir Putin on Monday not to align with Turkish plans of invading the Kurdish enclave of Afrin in northwestern Syria.
"We hope Mr. Putin does not fall for this plan. That is our expectation from the Russian administration. They should know as such," Karayilan said of Ankara's pursuit of approval to conduct an offensive to capture the isolated Afrin.
Karayilan's statement via the Kurdish Sterk TV came as Putin prepares to host his Turkish and Iranian counterparts Recep Tayyip Erdogan and Hassan Rouhani on Wednesday in the Russian resort city of Sochi as part of a tripartite process to de-escalate the Syrian civil war.
"We find [Russia's efforts] meaningful," the PKK commander said.
However, he added Ankara wanted to procure Moscow's acceptance of what he described as a genocide against the Kurds in Afrin which is surrounded by Turkey from the north and west, and its east and south held by Turkish-backed rebels.
The three countries' chiefs of army staff already sat down on Tuesday to discuss the military theater in Syria where they have established observation posts to implement a de-escalation deal.
Erdogan has repeatedly vowed to clear the self-declared Kurdish town and its 360 villages from the US-backed Kurdish People's Protection Units (YPG) that secures the region since the onset of the Syrian conflict.
"We all saw how Turkey intervened in Southern Kurdistan by making the independence referendum an excuse. If Iraq is not going to stop it, we will, [Ankara] said," Karayilan added, accusing Erdogan's administration of hostility toward the Kurdish people.
Ankara views the YPG that has been at the forefront of the war on the Islamic State (IS) as a PKK offshoot, thus a "terrorist" group, a view not shared by Moscow and Syrian Kurds' biggest military sponsor the US.
"Russia which is trying to win the Kurds' friendship must not allow a Turkish state intervention. I repeat, any Turkish assault on Afrin would mean a Russian assault, too. That is how the Kurds and the world will perceive it," he said.
Despite both having been at opposing sides during much of the Syrian war with the former supporting Islamist rebels and the latter the Damascus regime, Turkey's courting of Russia began as it saw continued US arms shipments to the YPG.
In August 2016, Turkey launched an incursion into an IS-held pocket of land in the west of the River Euphrates, northern Syria, to deny the YPG further territorial expansion and a chance to unite Afrin with the rest of the Kurdish-ruled region, known as Rojava or Syrian Kurdistan.
The incursion came soon after Erdogan apologized to Putin over his army's downing of a Russian warplane near the Syria-Turkey border in late 2015.
Editing by Karzan Sulaivany