Germany: Turkey's 2019 offensive into north Syria not legal under international law
The Turkish offensive has left at least 235 people dead and displaced over 300,000 others, according to Syrian Kurdish officials.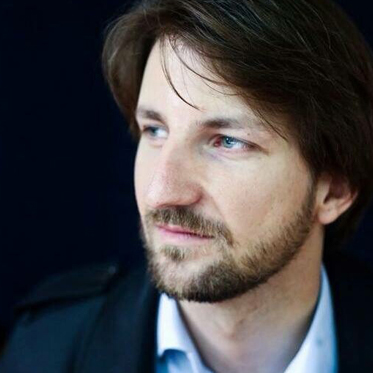 Wladimir van Wilgenburg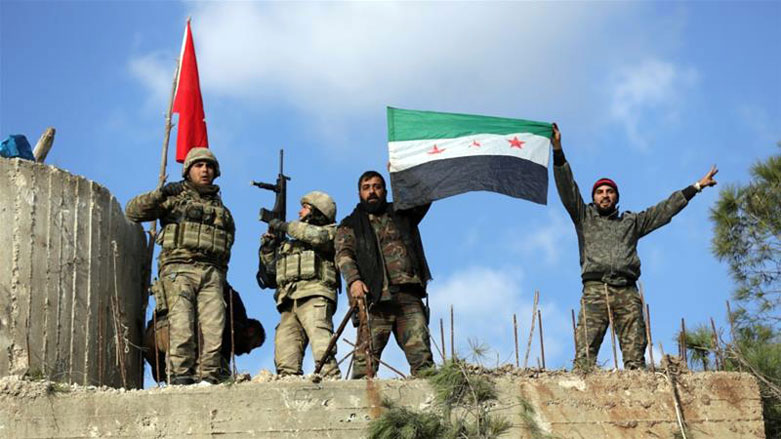 ERBIL (Kurdistan 24) – The German government has stated, for the first time, that Turkey's so-called "Operation Peace Spring" offensive into northeast Syria last year, targeting the Syrian Democratic Forces (SDF), was not legal according to international law.
Turkey's cross-border military operation against the Syrian Kurdish forces, which Ankara dubbed "Operation Peace Spring," began on October 9. The Turkish offensive has left at least 235 people dead and displaced over 300,000 others, according to Syrian Kurdish officials.
Ankara has claimed that its three military cross-border operations in Syria—Euphrates Shield (August 2016-March 2017), Operation Olive Branch (January 2018-March 2018), and Operation Peace Spring (October 2019)—were in line with the right of self-defense, as outlined in Article 51 of the Charter of the United Nations, "to combat international terrorism."
"From the Federal Government's perspective, the Turkish argument is not beyond doubt. With regard to 'Operation Peace Spring,' the Federal Government has announced that it cannot identify any reasons that would legitimize the operation under international law," Dr. Maria Flachsbarth, Parliamentary State Secretary of the German Federal Ministry for Economic Cooperation and Development (BMZ,) said, in a response to an inquiry from German lawmaker Helin Evrim Sommer, of the left-leaning Die Linke party.
In October 2019, the research service of the German parliament concluded that "Operation Peace Spring" was illegal and Germany had no obligation to support Turkey in its "self-defense," despite Turkey's NATO-membership.
Indeed, German Foreign Minister Heiko Maas told the public broadcaster ZDF that month that the Turkish invasion violated international law.
"Turkey's war policy in Syria and northern Iraq is worse than the corona pandemic," Sommer, a member of Germany's Bundestag and development policy spokesperson for Die Linke, told Kurdistan 24. "It jeopardizes the arduous work of development projects and sabotages the feasibility of the BMZ's 'Emergency COVID-19 Support Program' in the regions concerned."
"As such, it is to be welcomed that the German Federal government has officially admitted for the first time that there are no reasons that would legitimize Turkey's military operations against the democratic self-administration in Northeast Syria/Rojava under international law," she continued.
"It is a diplomatically wrapped, but resounding slap, in the face of the regime of Recep Tayyip Erdogan. The German government has basically confirmed that there is no case of self-defense for Turkey."
Ibrahim Murad, the representative of the self-administration of North and East Syria in Germany, in an interview with Kurdistan 24, welcomed Germany's new stance. "For a long time, the government of Germany has not announced such a position on Syria and Turkey's occupation of North and East Syria."
"While we welcome this statement," he continued, "we would like to add that criticism alone is not enough to address Turkish atrocities in Northeastern Syria, their demographic changes in the region, and establishment of a safe haven for radical mercenary groups"—which are basically jihadist groups, ostensibly motivated by Islamic extremism, but, in reality, pursuing a Turkish national agenda.
"The German government, especially after the long years of the Syrian crisis, must play an active role in the UN Security Council and other UN agencies, to take an effective stance against [Turkey's] actions in Syria," he said. "Economic sanctions [by Germany against Turkey] could lessen Turkish violations in Syria, if not completely stop them."
Dr. Flachsbarth also said that Germany will support health projects of non-governmental organizations (NGOs) in northeastern Syria with one million euros to combat the spread of the COVID-19 virus.
This includes increasing the capabilities of two healthcare facilities in Raqqa and Deir ez-Zor.
As Sommer advised Kurdistan 24, "Given the speed of the pandemic, it is important now to implement the measures on site as quickly as possible in order to help as many people as possible."
"The announced increase in funds for humanitarian aid organizations operating in Northeast Syria and additional projects in the areas of basic health care are an important sign of solidarity with the people of Northeast Syria/Rojava," she continued. "Now the German government needs to move from words to deeds. That would be a clear sign of distancing from the war policy of NATO alliance partner Turkey in Syria."
Editing by Laurie Mylroie