Trump decision to withdraw from Syria opposed by senior advisors
Following the surprise announcement that President Trump has decided to withdraw US forces from Syria, prominent political figures, including the President's own allies...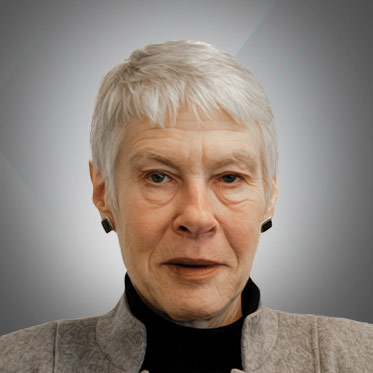 Laurie Mylroie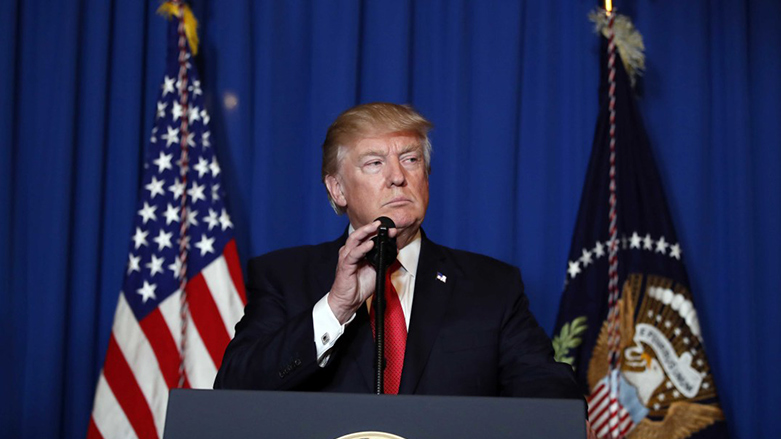 Washington DC (Kurdistan 24) – Following Wednesday's surprise announcement that President Donald Trump has decided to withdraw US forces from Syria, prominent political figures, including the President's own allies, criticized the decision while it emerged that senior administration officials had opposed it as well.
As The Washington Post reported Wednesday evening, Trump rejected the advice of Secretary of Defense Jim Mattis, who had argued that the relatively small US deployment, some 2,000 troops, should remain in Syria.
The New York Times explained that another major US agency also opposed Trump's decision.
"Even after the president's announcement," the Times said, "the Pentagon and State Department continued to try to talk him out of it."
The key event precipitating Trump's decision seems to have been his phone conversation with Turkish President Recep Tayyip Erdogan last Friday. Yet just why that should be remains puzzling is Trump's most senior national security advisers all opposed the decision.
Still, one informed Washington source presented a compelling account of events to Kurdistan 24: the phone conversation between Trump and Erdogan took place on Friday. That evening, a trip that Secretary of Defense Jim Mattis was scheduled to make to Syria was canceled.
On Monday, Trump informed Israeli Prime Minister Benjamin Netanyahu of his decision.
On Tuesday, the source continued, Trump conferred with his national security team: National Security Adviser John Bolton, Secretary of State Mike Pompeo, and Mattis. All opposed the decision.
But Trump had made up his mind, and he announced the US withdrawal in a tweet on Wednesday morning, with the intent of ending the debate.
Although months ago, Trump had made clear his desire to leave Syria, it seemed that his advisors had persuaded him that an early departure would be imprudent.
A tough new US policy was then announced in September, following the appointment of Amb. James Jeffrey as US representative for Syria Engagement. US forces would remain in Syria to ensure an enduring defeat of the Islamic State (IS); secure the removal of Iranian forces and their proxies; and serve as leverage for an overall political settlement through the UN-led Geneva process.
Washington even received funding from Saudi Arabia and other countries to cover the costs of Syrian stabilization efforts.
But Trump abruptly changed that policy on Wednesday. Defending the decision, the White House released a video of the President telling Americans that IS had been defeated, and it was time to bring the troops home.
But IS is not defeated. Once insurgents have been driven from a territory, US counter-insurgency doctrine calls for establishing a friendly force that is capable of preventing them from returning. That task had only begun in Syria.
Moreover, in Iraq, IS is reemerging, as The Washington Post reported on Wednesday.
"They are reorganizing and reactivating," Masrour Barzani, Chancellor of the Kurdistan Region Security Council, told the Post in an interview conducted before the troop withdrawal was announced.
"From Syria to Anbar and Mosul, we see them coming back," Barzani said, "and they continue to have large numbers of followers."
New York Times reporter, Rukmini Callimachi, tweeted on Wednesday, "Coalition officials fighting ISIS in Syria" described Trump's decision to withdraw as "'reckless,' 'a disaster' and 'catastrophic.'"
12. Western Coalition officials fighting ISIS in Syria whom I reached out to today described the president's Tweet as "reckless," "a disaster" and "catastrophic." The big winner? ISIS, they say, which can now breathe a sigh of relief and begin rebuilding as it did in 2010

— Rukmini Callimachi (@rcallimachi) December 19, 2018
The US presence in eastern Syria includes a base at al-Tanf, near the Iraqi border, which sits astride the main highway from Baghdad to Damascus.
"These troops prevent Iran from transferring militias, missiles and other weapons through the land corridor from Iran through Iraq to Syria, and onto Hezbollah in Lebanon," the veteran Israeli journalist Ron Ben-Yishai wrote on Wednesday.
Yishai went on to explain that the US withdrawal from Syria would threaten Jordan and Saudi Arabia, in addition to Israel, because Iranian troops and their proxies will move in.
In their phone conversation, Erdogan threatened Trump that he intended to launch an offensive across the border into eastern Syria. But it is unclear why Trump would bow to that threat, particularly when his three most senior advisers on national security matters all opposed doing so.
A MUST READ!

Withdrawing now is a nightmare for our Kurdish allies and a big win for ISIS.https://t.co/27LEhV6zhD

— Lindsey Graham (@LindseyGrahamSC) December 20, 2018
Prominent Congressmen, including Trump's close ally, Sen. Lindsey Graham (R, South Carolina), have also criticized the decision, warning "Withdrawing now is a nightmare for our Kurdish allies and a big win for ISIS."
Editing by Nadia Riva