COVID-19: Kurdistan Region records 102 new cases, three deaths amid continued spike
The Kurdistan Region's Health Ministry on Monday announced another 102 new coronavirus cases and three deaths from the disease over the past 24 hours.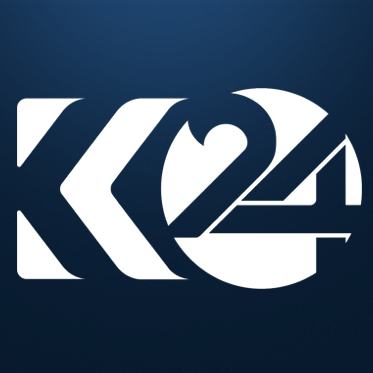 Halgurd Sherwani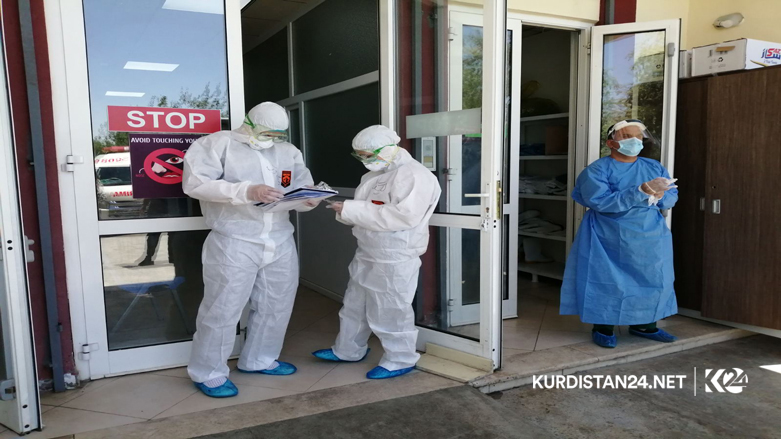 ERBIL (Kurdistan 24) – The Kurdistan Region's Health Ministry on Monday announced another 102 new coronavirus cases and three deaths from the disease over the past 24 hours.
A ministry statement said that out of 2,516 coronavirus tests conducted across the region, 102 were positive. There were 1,352 tests carried out in Erbil province, 752 in Sulaimani, 400 in Duhok, and twelve in the Garmiyan administrative unit, the statement said.
Out of the new infections, Sulaimani province recorded the highest number. It had 85 new positive cases, including those from the Garmiyan administrative unit.
Reopening the Border with Iran: an upsurge
The upsurge in coronavirus cases in the Kurdistan Region and in Iraq more broadly has followed the reopening of the border with Iran on May 18, following a phone conversation between Iraq's new prime minister, Mustafa al-Kadhimi, and Iranian President Hasan Rouhani.
The period for incubation of the disease is 2-14 days, and roughly fourteen days after the border reopened, coronavirus cases began spiking in the Kurdistan Region and in Iraq.
Read More: Unprecedented number of new COVID-19 cases in Iraq; Kurdistan's spike continues
This also explains why Sulaimani, which borders Iran, has been the hardest hit area in the Kurdistan Region. Indeed, the governor of Sulaimani province recently warned of the danger of his province becoming "another Italy."
Read More: COVID-19 spikes again in Iran, with regional implications
Over the past 24 hours, other provinces in the Kurdistan Region reported new cases, with fifteen in Erbil province and two in Duhok province.
The ministry also reported three new coronavirus-related deaths on Monday, all of them in Sulaimani province.
Movements across Provinces Restricted
On Sunday, the Ministry of Interior issued a new decree extending the ban on movement between the Kurdistan Region's provinces and administrative units for another week, to June 15, in a bid to curb the further spread of the disease. In cases of emergency, the government allows citizens to request from the interior ministry a travel permit, which they can file online.
During a press conference last Tuesday, the Kurdistan Region's Interior Minister, Rebar Ahmed, reiterated warnings that the situation could well worsen.
"If we do not comply with health regulations, we will reach a dangerous phase, and new infections and deaths will be very high," he said.
Ahmed added that provincial governments would be given the authority to implement certain relaxations of the current health regulations, amid a new, region-wide curfew imposed following the recent spike in new coronavirus cases.
Read More: Kurdistan to give provinces leeway on relaxing curfew; minister warns of new 'dangerous phase' of COVID-19
Erbil's Head of Municipality Abdul Waheed Hamid, during an interview with Kurdistan 24 on Sunday, stated,"As of today, they [municipality] have closed down around 200 businesses and shops due to non-adherence to health measures."
Since the disease first hit the region, health workers have conducted 90,106 COVID-19 tests across its four provinces. As of Monday, 1,324 cases have been confirmed, including 27 deaths, and 534 recoveries. According to Monday's statement, there are now 760 active cases.
Editing by Laurie Mylroie