Turkish-backed groups rename Afrin's main square after Erdogan
The Seray square on Wednesday was changed to the 'Recep Tayyip Erdogan Square,' activists told Kurdistan 24.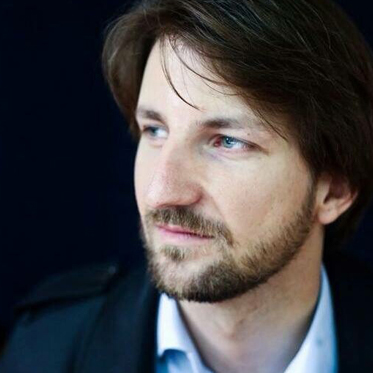 Wladimir van Wilgenburg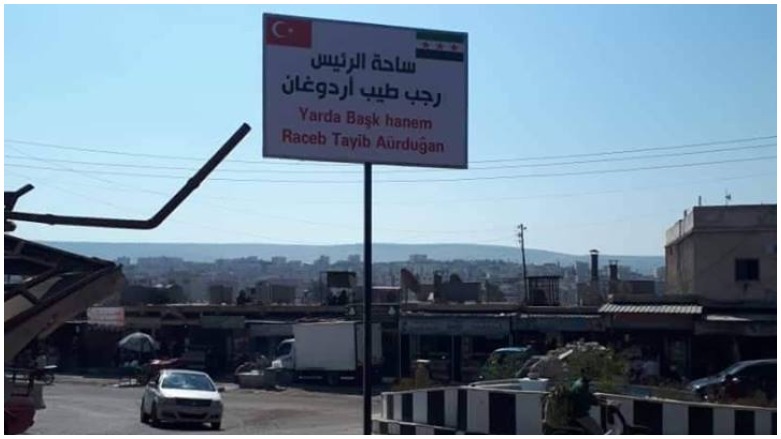 ERBIL (Kurdistan 24) – The Turkish army and its armed groups continue to change the names of the markets and squares in Afrin, naming the city's main square after Turkish President Recep Tayyip Erdogan.
The Seray square on Wednesday was named the "Recep Tayyip Erdogan Square," activists told Kurdistan 24.
On Tuesday, Turkish-backed Islamist militants changed the names of two squares in the Kurdish-majority city of Afrin. The Newruz Sq. and Kawa Sq. were renamed "Salah a-Deen al-Ayoubi Sq." and "Martyrs' Sq."
"It's unclear whether this is an initiative by the administration of Afrin or just some initiative by a local commander," Elizabeth Tsurkov, a Research Fellow at the Forum for Regional Thinking, an Israeli think-tank, who specializes in Syria, told Kurdistan 24 on Tuesday
"Either way, the denial of Kurdish identity is widespread in Syria, partially due to decades of living under Ba'ath rule that attempted to Arabize the Kurds," Tsurkov noted.
"Turkey, too, has an interest in presenting Afrin as an ethnically-mixed area and not one that used to have a clear Kurdish majority," she added.
According to an Amnesty International report released this month, Turkish forces occupying Afrin are giving allied Syrian armed groups free rein to commit serious human rights abuses against civilians.
Ibrahim Murad, the representative of the Democratic Self-Administration of Rojava and Northern Syria in Germany, told Kurdistan 24 that Turkey aims to change the demography of northern Syria.
"But we as the Rojava and Northern Syrian representations in Germany and Europe work to expose and show Turkish practices to the world," he stated.
Ilham Ahmed, the co-head of the Syrian Democratic Council (SDC), told Kurdistan 24 Turkish-backed militants continue to carry out human rights violations.
"There are a lot of violations like cutting trees, burning forests, destroying villages, kidnapping people, and even raping people."
Until now, the world has not paid enough attention to the situation of the people of Afrin, unlike in the city of Daraa that was captured by the Syrian government in July, she added.
Although the Kurds lost Afrin to Turkey and Syrian rebels on March 18 as a result of the Olive Branch Operation, the People's Protection Units (YPG) say they will continue their resistance, targeting rebel forces backed and settled by Turkey in the former Kurdish-held enclave.
Editing by Karzan Sulaivany