Iraqi protesters ground flights, block Basra port
Air traffic was put on hold as protesters holding Iraqi flags stormed Najaf International Airport.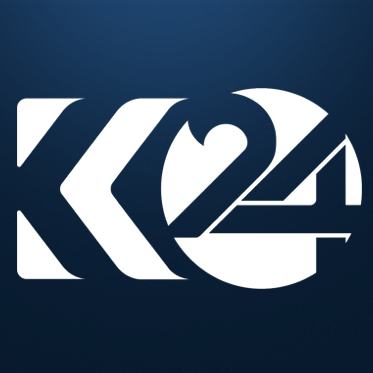 Sangar Ali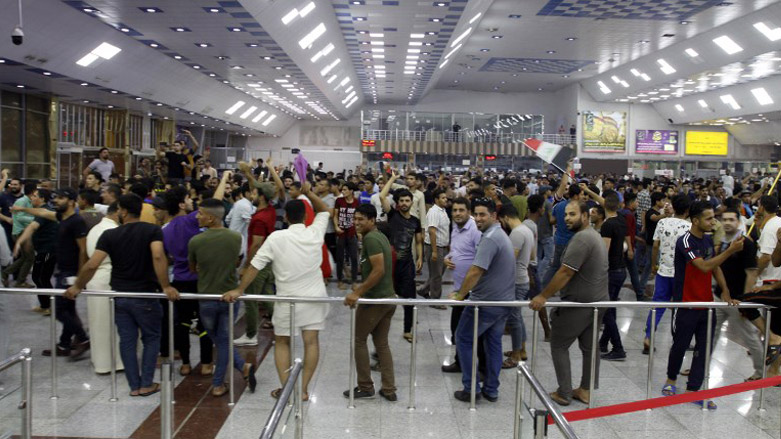 ERBIL (Kurdistan 24) – Days of protests over the lack of public services and unemployment in the country culminated on Friday in Iraqi demonstrators halting air traffic in the Najaf Airport and blocking access to the Umm Qasr port in the province of Basra.
Air traffic was put on hold as protesters holding Iraqi flags stormed Najaf International Airport, an eyewitness told Kurdistan 24.
A video circulating on Iraqi social media showed the demonstrators chanting various slogans as they took over the airport.
Protests erupted five days ago in Basra, the oil-rich province in southern Iraq, and later spread to other cities across Iraq.
Demonstrators demanding better public services faced off with security forces. Among their main concerns are the distribution of electricity and water, and high unemployment.
On Friday, protesters gathered in front of the Sheraton Hotel in Basra where Iraqi Prime Minister Haider al-Abadi was staying upon his return from Brussels. The disgruntled Iraqis chanted "get out" as they surrounded the Iraqi leader's hotel.
Earlier in the day, some 100 protesters blocked access to the Umm Qasr port near the southern city of Basra, employees told local media.
A port authority worker said the road leading into the terminal was blocked and trucks had no way of getting in or out, forcing workers to return home.
After nearly a week of protests, Iraq's top Shia cleric, Grand Ayatollah Ali al-Sistani, expressed solidarity with Iraqis, saying they faced an "extreme lack of public services," notably electricity in the suffocating summer heat.
"We can only stand with our dear citizens in their demands as we feel their great suffering," Sistani said through an aide during a Friday sermon read on live television.
The Shia cleric rarely intervenes in politics but has wide sway over public opinion.
After returning from Brussels, Abadi held talks with officials in Iraq's oil-hub of Basra to discuss unrest in the province.
Exports out of Basra account for more than 95 percent of Iraq's revenue, but officials have stressed oil shipments have not yet been affected by the protests.
"We are living in the biggest oil exporting region of the world, yet this is our life. Public services are wholly inadequate despite the province generating over 90 percent of the country's total revenue. We need water, electricity, and employment. We still suffer after 15 years" since the fall of the regime, a protester complained to Kurdistan 24 during a live broadcast on Friday.
Editing by Nadia Riva