Pentagon watchdog says Iraqi forces need longer-term assistance for intelligence against ISIS
The Iraqi Security Forces (ISF) need more long-term assistance to assist their intelligence apparatus, a Pentagon watchdog said on Tuesday.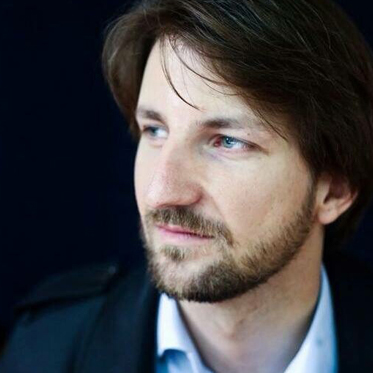 Wladimir van Wilgenburg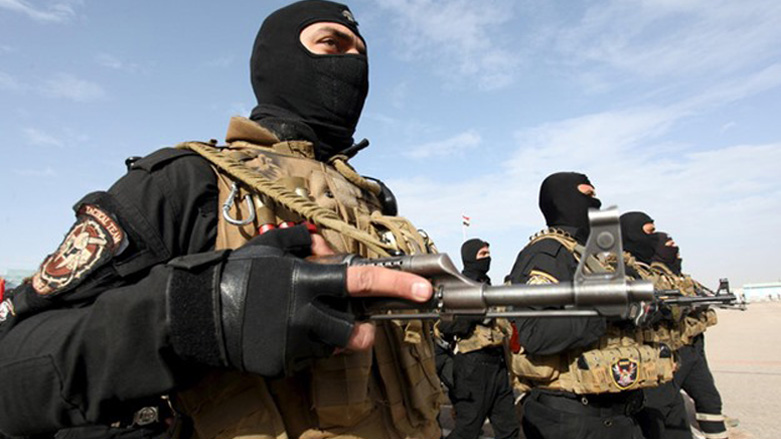 ERBIL (Kurdistan 24) – The Iraqi Security Forces (ISF) need more long-term assistance to assist their intelligence apparatus, a Pentagon watchdog said on Tuesday.
The US-led coalition recently renewed an effort called, "Operation Reliable Partnership," which helps build the capacity of the ISF to conduct operations against the Islamic State, Air Force Magazine reported.

However, the coalition is not able to address the problems of a lack of intelligence, surveillance and reconnaissance (ISR) and lack of a fusion cell to synchronize and distribute intelligence across its own forces and partner agencies.

The ISF has, nonetheless, begun to incorporate into its operations helicopters that provide ISR and transportation for assault forces, demonstrating an increased level of complexity in their conduct of security operations.

Yet ISF clearance operations have only marginally diminished the ability of the so-called Islamic State to operate in Iraq, the coalition said.

Iraq analyst, Joel Wing, author of the "Musings on Iraq" blog, told Kurdistan 24 that "US Inspector General reports have consistently shown that Iraqi intel agencies and the Iraqi forces are extremely weak and that they rely upon the US-led coalition heavily for information."
"There have been lots of reports, since ISIS lost its last bastion in Syria, of its fighters moving into western Iraq, like Nineveh and Anbar. The US coalition is probably providing the vast majority of intel on these movements to the Iraqis," he added.

According to David M. Witty, an adjunct professor at Norwich University and former advisor to the counter-terrorism service in Iraq, "Iraqi forces are focusing on the continued ISIS threat, but they can only be successful with US enablers, such as ISR assets."

The report also explained that the US-led coalition is facing electromagnetic interference and an overall shortfall in ISR assets. As a result, only limited surveillance is available to coalition and Iraqi forces fighting the terrorist organization.

Consequently, Operation Inherent Resolve'sSpecial Operations-Joint Task Force has to request ISR from US Central Command, which operates at higher altitudes, to support its requirements.

"The use of these platforms that provide less detail resulted in a greater reliance on human intelligence and information provided by Iraqi forces," the report states.
Witty said the lack of ISR capabilities comes at a "very bad time" with the increased tensions between the US and Iran. "The danger here is that focus could be lost on the remaining ISIS threat, as it seeks to reconstitute itself in Iraq," he warned, while "the US is increasingly worried about attacks on US forces in Iraq by Iranian backed militias."
READ MORE: US imposes new sanctions, as Iran says will reduce commitments in nuclear deal
On Sunday evening, the White House announced it was moving an aircraft carrier strike group and a bomber task force to the Middle East in response to threatening moves from Iran, while Secretary of State Mike Pompeo arrived in Baghdad on Tuesday, amid reports that Tehran was planning an attack on US forces.
"The US and Iraq cannot allow themselves to give ISIS the time it needs to reorganize," Witty said. "Iraqi forces are focusing on the continued ISIS threat, but they can only be successful with US enablers, such as ISR assets."
US army Colonel Scott Rawlinson, a spokesman for the US-led coalition, told Kurdistan 24 on Friday that the "enduring defeat of ISIS includes going after their capacity to resurge "following the loss of their physical territory and conventional military structure."
"Daesh [ISIS] has transitioned to operating in a disaggregated network of sleeper cells and are attempting to regain some of their relevance by intimidating and attacking civilians, community leaders and security forces."
Rawlinson concluded, "Daesh will try to hide and operate in the shadows, and CJTF OIR [Coalition] will continue to deny them freedom of action by enabling and supporting our partner forces with a diverse array of intelligence capability that is not reliant on any particular form of collection or surveillance."
Editing by Laurie Mylroie