Exclusive from Afrin: Syrian Kurds outraged over mutilation of YPJ female fighter
Turkish-backed Syrian rebels mutilated the body of a dead female Kurdish fighter in the Syrian Kurdistan (Rojava) city of Afrin.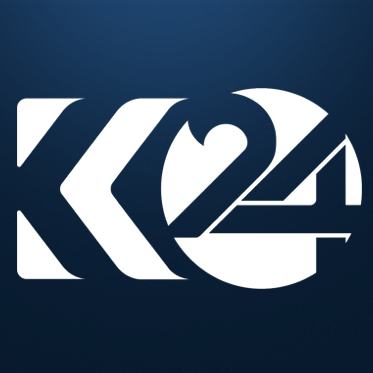 Helbast Shekhani
AFRIN, Syrian Kurdistan (Kurdistan 24) – Turkish-backed Syrian rebels mutilated the body of a dead female Kurdish fighter in the Syrian Kurdistan (Rojava) city of Afrin, a Syrian Kurdish military official there said on Friday.
Speaking to Kurdistan 24, Amed Kandal, a senior commander in the Women's Protection Units (YPJ), said militants who attacked Afrin mutilated the body of her fellow YPJ fighter, Barin Kobani.
"Their behavior is far from humane, and we are not afraid of such incidents," she said.
The YPJ command said this behavior showed the world the reality of those who are attacking Afrin.
"What the Turkish state is doing is barbaric and far from humanity, and the Turkish military commits the most heinous crimes," she added.
The YPJ command also vowed to avenge Barin's death and carry on defending their region.
"Our response will be great revenge, and we vow that we will fight against this barbarity," she said.
The video, which contains graphic content and thus cannot be published, was circulated on social media and caused a wave of anger among Syrian Kurds, especially in Afrin city and the countryside.
The people of Afrin said they have become stronger after seeing the video.
They said when the militants commit such barbaric actions, this means that they are scared because women are fighting them.
"This will never weaken us, we have become stronger, and our blood is boiling," Husein Shekho, an elderly man from Afrin, told Kurdistan 24.
"Even if they kill us every day, our blood will not go in vain, and we will fight until death and revenge for all of our martyrs," he said. "We reject any aggression and tyranny on us and our lands."
The UK-based Syrian Observatory for Human Rights (SOHR), a monitoring group in the war-torn country which traces the conflict on the ground, said it received the video from a Syrian rebel fighting with Turkish forces in the Afrin offensive.
The rebel told the Observatory the footage was filmed on Tuesday after rebels found the young woman's corpse in the village of Qurna near the Turkish border, north of Afrin.
In the footage, a dozen men, some armed, gather around the badly mutilated body of a woman lying on the ground.
About two weeks ago, Turkey launched an air and ground offensive in Rojava, targeting the Syrian Kurdish People's Protection Units (YPG) and their all-female brigade, the YPJ, in the Afrin region.
This attack on the Syrian Kurdish-run territory has opened a new front in the seven-year-old civil war and has strained ties with Turkey's NATO allies.
Editing by Karzan Sulaivany