Ezidi Peshmerga, Iraqi forces standoff over raising of Iraqi flag at Ezidi shrine near Shingal
"The duty of the [Iraqi] army is to defend the country's border, not enter a sacred shrine."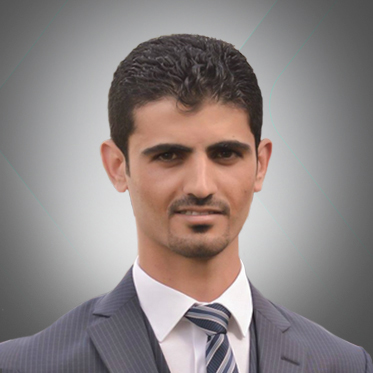 Baxtiyar Goran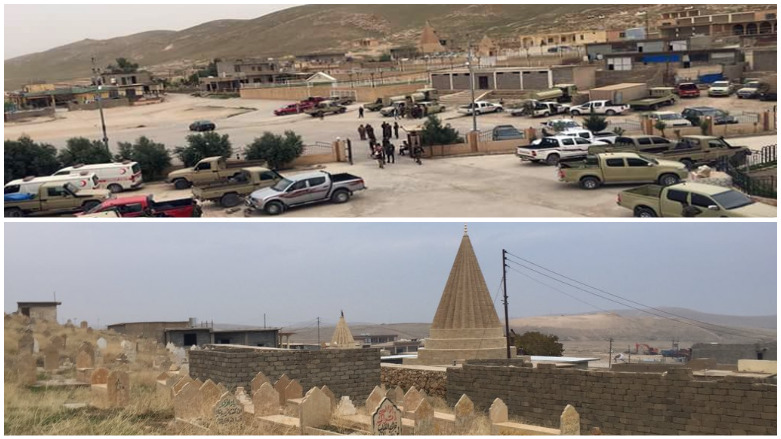 ERBIL, Kurdistan Region (Kurdistan 24) – The Kurdistan Region's Yezidi (Ezidi) Peshmerga fighters on Wednesday confronted Iraqi forces and Iranian-backed Hashd al-Shaabi militias following attempts to fly the Iraqi flag over an Ezidi shrine near Sinjar (Shingal).
Qasim Shasho, the commander of Ezidi Peshmerga in Shingal, told Kurdistan 24 the Ezidi Kurdish forces had prevented Iraqi troops and Hashd al-Shaabi militias from entering the Sharfadin shrine in northern Shingal after they attempted to hoist the Iraqi flag near the religious site.
"Peshmerga forces have prevented Iraqi forces [from advancing] and informed them that they are not allowed to enter the shrine," Shasho said.
"The duty of the [Iraqi] army is to defend the country's border, not enter a sacred shrine," he added, vowing to do whatever is necessary to prevent that from happening.
The Ezidi Peshmerga commander revealed that the people of Shingal and surrounding areas are concerned about the deployment of Hashd al-Shaabi militias, adding that the Iranian-backed group's presence in Shingal "endangers people's lives."
For Ezidi Kurds, the 800-year-old shrine is one of the holiest places on earth.
During the Islamic State's (IS) attacks on Shingal in August 2014, and until the region's liberation, Ezidi Peshmerga forces and volunteers defended the shrine against dozens of attacks by the extremist group.
On Friday, the Kurdistan Workers' Party (PKK) claimed the area was now free of security threats, allowing it to withdraw from the Kurdish-Ezidi city.
Following the PKK's departure from some areas in Shingal, the Iraqi Joint Operations Command revealed it had deployed Iraqi forces and pro-Iran militias there.
Editing by Karzan Sulaivany