Syria's Assad labels Kurdish-led forces as traitors for allying with US
US has not declared an official stance in the case of the outbreak of a Kurdish YPG vs Syrian army conflict as Kurds seek to consolidate military gains in political arena.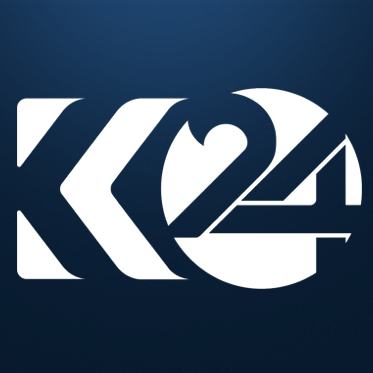 Ari Khalidi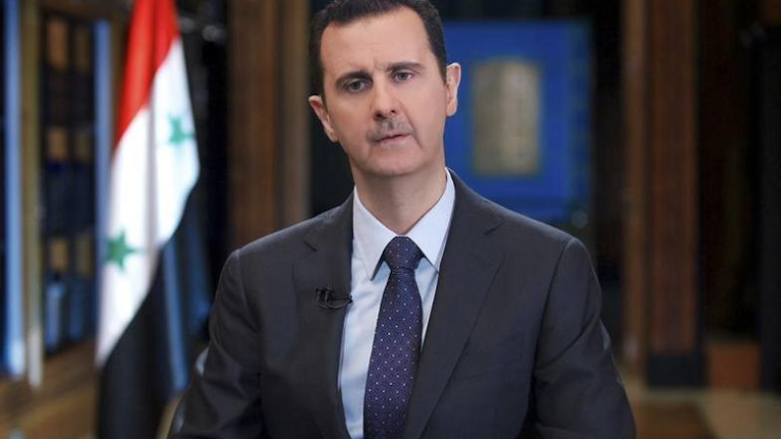 ERBIL, Kurdistan Region (Kurdistan 24) - Civil war-ridden Syria's President Bashar al-Assad on Monday called Kurdish units and their affiliates battling the Islamic State (IS) group "traitors" for having allied with the United States.
Assad's accusation, with the war on the IS nearing an end, and Damascus regime's reassertion of control over vast swathes of land it captured from armed opposition, signaled a collision course between his government and the US-backed Kurds, two sides that avoided a sustained confrontation for much of the war.
"All those who work under the command of any foreign country in their own country and against their army and people are traitors, quite simply, regardless of their names, and that is our evaluation of the groups that work for the Americans in Syria," Assad said.
Although Assad did not name any group, his remarks appeared to target the Kurdish People's Protection Units (YPG) and its multi-ethnic surrogate Syrian Democratic Forces (SDF) that the US-led Coalition to counter the IS view as their most effective and trusted partners on the ground.
Syrian regime appeared to have been encouraged by developments in neighboring Iraq where Kurdistan Region's Peshmerga forces lost the city of Kirkuk in October to the army and Iranian proxy militias without much fight as the US remained silent and supportive of Baghdad.
"They declare that they work under cover of the American warplanes and in coordination with them. They marketed and published photos and videos about this issue," Assad, himself backed by Russian army as well as Iranian and Lebanese militias went on.
"Talking about the Kurds [in this context] is imprecise as there are various groups in the eastern region working with foreign sides, specifically the Americans," Assad said, refraining from putting an outright blame on the Kurds who have declared an autonomous region, Rojava, in the north of the country.
Syrian President's remarks on SANA news agency could ring welcome bells in Turkey which has long sought to crush any attempts by the Kurds on its longest border, 900 kilometers (560 miles) to attain any kind of self-rule for fear of emboldenment for similar aspirations by some 20 millions-strong Kurds at home.
Ankara has been eyeing to stage an invasion particularly in the isolated Kurdish enclave of Afrin, NW Syria, alleging that the region is a national security threat to its territorial integrity on the grounds that US-armed YPG is an offshoot of the outlawed Kurdistan Workers' Party (PKK).
Objections by Russia whose air and ground forces helped Assad regain much of the territory he lost to rebels trying to topple him and continued American presence have so far hindered Turkish President Recep Tayyip Erdogan from carrying out his threats of an operation against YPG.
An announcement last week by President Vladimir Putin from an air base in western Syria that he ordered a partial military pullout from the country raised hopes in Turkish government circles that Ankara could finally deal with the Kurds.
Over the weekend, Erdogan once again promised to clear Afrin, Manbij, Tel Abyad, Serekaniye, and Qamishlo, Kurdish cities and towns that stretch along his country's 900-kilometers-long (560-mile) southern border "from terrorists."
Kurdish-American alliance in Syria began in late 2014 when the border town of Kobani came under an all-out assault by IS, prompting the then US President Barack Obama to sign an order authorizing American jets and bombers to conduct airstrikes in support of YPG fighters.
The US-led coalition then also airdropped much-needed medical and arms supplies to the men and women resisting with modest weaponry and very little ammunition in the besieged Kobani, informing Erdogan of the move with a phone call, disregarding objections from him.
Weeks later, Kobani's fighters were reinforced by the Kurdistan Region's Peshmerga forces whose military convoy passed through the Kurdish region in Turkey during the Turkish independence day, with thousands of people waving Kurdistan flags.
By that time, the months-long battle tilted toward a Kurdish victory in February 2015 as the US had set up deeper contacts with the YPG.
Later the same year, the Obama administration publicly announced the deployment of 50 US special forces to assist and coordinate with the Kurds in their march on IS-held towns and villages in northern Syria.
Over the years, that number grew in hundreds, and the US troops' mission expanded as SDF set its eyes on the de facto IS capital of Raqqa in eastern Syria, which it liberated in October 2017.
Having inherited Obama's "degrade and destroy" IS mission, in May 2017, President Trump authorized the Pentagon to deliver more advanced weapons and armored vehicles ahead of the Raqqa campaign.
American army and State Department officials have pledged to remain committed to their Kurdish-led allies, at least in military terms, even after a complete destruction of the IS to sustain security and stability in the regions SDF has liberated.
So far, Washington has not declared an official stance in the case of the outbreak of a Kurdish-Turkish or Kurdish-Syrian conflict.
However, In August 2016 for the first time since the beginning of the war, the US came on the verge of fighting Syrian regime forces as Pentagon scrambled warplanes to stop Assad's air force from bombing US troops and the YPG near the northeastern city of Hasakah.
The US has shied away from backing the Kurds' political plans and including them in the UN-led diplomatic talks in Geneva to end the six-years-long Syrian civil war.
Editing by Sam A.