COVID-19: Iraq announces 60 deaths and 1,385 new infections
On Tuesday, Iraq's Ministry of Health and Environment announced 60 new deaths and 1,385 new coronavirus infections in the country, as it reported the daily statistics for the disease.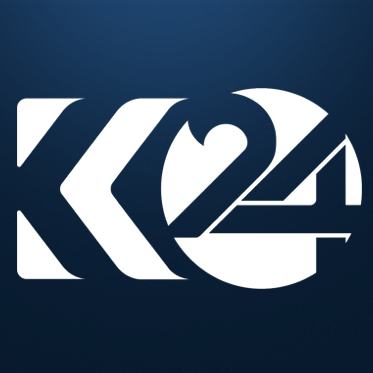 Halgurd Sherwani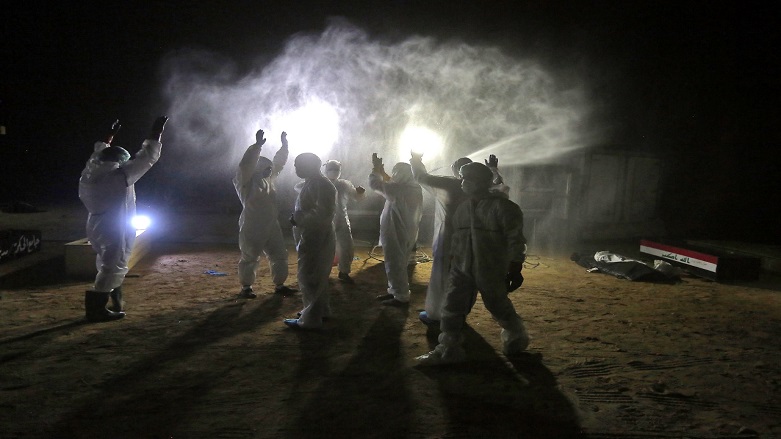 ERBIL (Kurdistan 24) – On Tuesday, Iraq's Ministry of Health and Environment announced 60 new deaths and 1,385 new coronavirus infections across the country in its daily update of statistics for the disease.
A ministry statement explained that, out of 10,330 results of tests for the highly-contagious virus that came back in the previous 24 hours, 1,385 samples were positive. It also noted that 591 people had recovered from the disease over the past day.
The figures do not include today's developments in the autonomous Kurdistan Region, which has its own health ministry and typically announces results later in the day than the federal government in Baghdad. As such, Kurdistan's figures are usually added to the following day's national tally.
Some 390,335 coronavirus tests have been carried out in Iraq since the disease first appeared in the country in late February. The total number of coronavirus infections now stands at 22,700, according to the federal health ministry. That figure includes 712 deaths and 98,62 recoveries. Of the 12,126 cases still active​, 148 patients are in intensive care units, the statement added.
Earlier on Monday, Iraq's Parliamentary Crisis Cell said that government hospitals in Baghdad are no longer able to handle the increasing numbers of people infected with COVID-19. At the same time, it recommended several new potential quarantine facilities in Baghdad.
"There are suggestions for alternative areas to use as substitutes, such as the Baghdad International Fair hall, the Ministry of Youth's Athletic Medical Hospital, and the major supermarkets," cell member Abbas Elewy told local media.
Elewy also explained that field health teams will begin implementing new procedures to be adopted in neighborhoods most affected, including on-site testing campaigns.
In mid-May, Iraq and the Kurdistan Region began to experience a dramatic increase in coronavirus infections, following the opening its borders with Iran for trade. Iraq's eastern neighbor, which was the original epicenter of the virus in the Middle East, has failed to control its spread and it is now experiencing a resurgence.
Read More: COVID-19 spikes again in Iran, with regional implications
On Wednesday, the representative of the World Health Organization (WHO) in Iraq, Dr. Adham Ismail, explained in an interview with Kurdistan 24 that the premature resumption of trade with neighboring Iran, by both Iraq and the Kurdistan Region, had been a major factor in the dramatic spike in new cases of the deadly disease.
Read More: WHO: 'Breach' of health regulations, trade with Iran behind new COVID-19 spike in Iraq, Kurdistan
Editing by John J. Catherine