Crisis brews between Erdogan, UAE FM over tweet
UAE, a close US ally, views the Turkish government hand-in-hand with Islamist movements it opposes across the Arab world.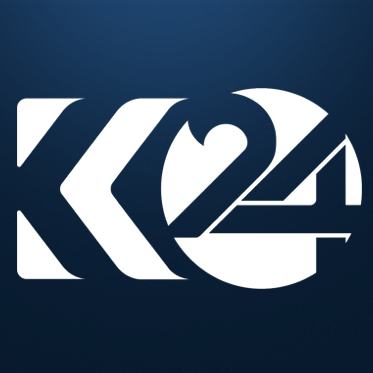 Ari Khalidi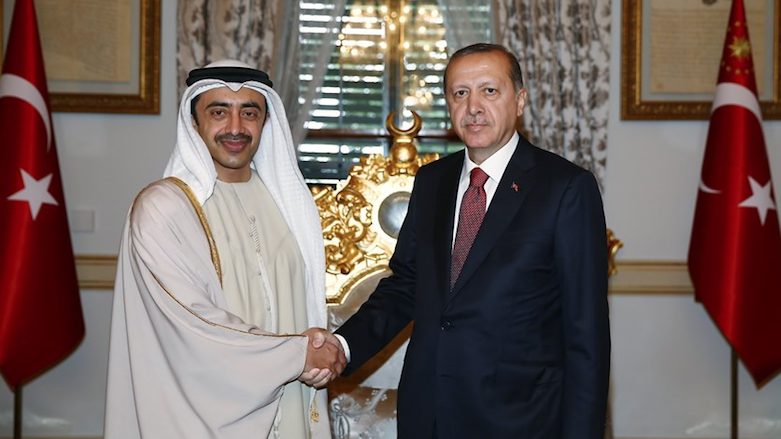 ERBIL, Kurdistan Region (Kurdistan 24) – A retweet by United Arab Emirates' Foreign Minister Sheikh Abdullah bin Zayed Al Nahyan, accusing Ottomans of oppressing Arabs, led to a sharp response Wednesday by Turkey's President Recep Tayyip Erdogan who told the former to "know his place."
"Did you know that in the year 1916 the Turkish Fakhri Pasha committed crimes against the people of Medina, the Prophet's city, by stealing their property and kidnapping them, and took [them] on trains to Damascus and Istanbul.
"The Turks also stole most of the manuscripts from the Mahmudiyah library in the city and sent them to Turkey.
"These are Erdogan's ancestors and their past with Muslim Arabs," read the tweet in Arabic by a user identifying themselves as an Iraqi dentist resident in Germany.
Coming to the defense of the early 20th-century Ottoman commander and governor who fought rebelling local Arab tribes in modern-day Saudi Arabia, Erdogan called the small Gulf nation's Nahyan "a miserable [man]."
"Where were your ancestors, oh the miserable man who slanders us, when Fakhreddin Pasha was defending Medina?" Erdogan asked without naming Nahyan, in remarks carried out by state media.
During World War One, local Arabs led by Hussein Sharif of Hejaz revolted against the collapsing Ottoman Empire for independence over what they saw as an increasing ethnic Turkish influence and laid a 2.5 years-long siege on Medina then under Fakhri Pasha's rule.
Erdogan added that the reason Ottomans brought "sacred relics" was not to steal but to protect them from "the invaders."
UAE, a close US ally, views Erdogan's government hand-in-hand with Islamist movements it opposes across the Arab world.
Despite billions of dollars' worth of commerce, relations between Abu Dhabi and Ankara have deteriorated over the years with conflicting regional policies, namely toward an Egypt in turmoil, the civil war-stricken Syria, and Qatar where Turkey supported Islamic movements.
UAE backed the 2013 military coup d'etat by the then Egyptian army chief General Abdel Fattah el-Sisi who toppled the democratically elected President of Egypt, Mohamed Morsi, a Muslim Brotherhood leader supported by Ankara.
In August, Sheikh Abdullah, also the son of UAE's founder, accused Turkey along with Iran of "colonial actions" in Syria.
Turkey has stood firm with the state of Qatar that in June came under diplomatic and commercial isolation by Saudi and UAE-led Gulf Cooperation Council (GCC) countries over the Doha government's protection of Muslim Brotherhood figures and alleged cooperation with Iran.
Turkey broke the blockade on Qatar by shipping off goods and building a military base in the small peninsula nation against any potential threat from its neighbors.
Pro-government Turkish media have claimed UAE played a role in the mid-2016 attempted coup against Erdogan's rule.
Editing by Karzan Sulaivany