Fears in SDF-held Arab majority towns amid Syrian gov. troops amassing near Deir al-Zor
Some reports suggest the government forces started to set up float bridges on the Euphrates.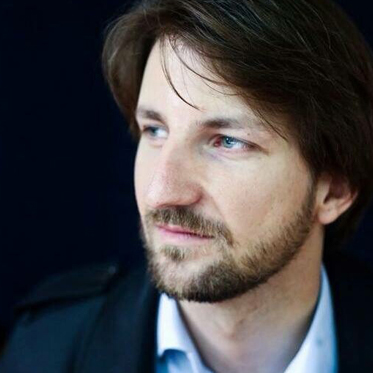 Wladimir van Wilgenburg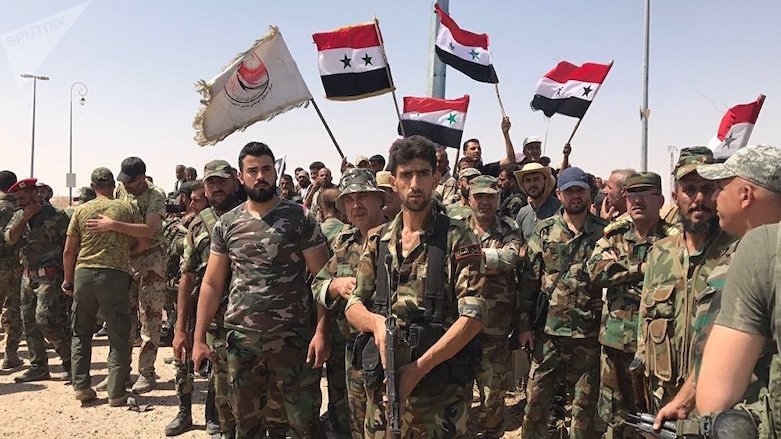 ERBIL (Kurdistan 24) – Thousands of Syrian government forces have reached the west of the Euphrates River, spreading fear among some parts of the local population, the Syrian Observatory for Human Rights (SOHR) said.
Other reports suggest the government forces started to set up float bridges on the Euphrates.
The troops began to arrive following a decision last Wednesday by US President Donald Trump to withdraw American troops from Syria.
Aymenn Jawad al-Tamimi, a Syrian researcher at the Middle East Forum, a US-based think tank, confirmed more Syrian government troops had arrived.
Tamimi said the arrival of Syrian forces may be an "anticipation of a possible deal being worked out with the SDF [Syrian Democratic Forces] where they can take land."
Furthermore, he added that Damascus is worried about security vacuums which the Islamic State (IS) could take advantage of.
"They [the Syrian government] needs to protect its areas too, of course."
The reports of possible Syrian government entry is leading to fears among some parts of the population of Raqqa and Deir al-Zor, who dread an uncertain future.
"At least 80 percent of the locals do not want Syrian Arab Army and Iranian forces," one source said who works in post-IS stabilization.
He added that young men, in particular, fear a return of the government, since many are wanted by the Syrian government for military service.
"This is certainly the case," Syria expert Tamimi added. "But there is also fear that IS exploits the security vacuum and makes a resurgence."
Dr. Firaz Fahad, a former member of the Raqqa Civil Council, said people are afraid that IS could attack Raqqa and Deir al-Zor again.
"This [US withdrawal] is very dangerous since IS didn't die and they still have a strong ideology and many followers," Fahad stated.
"After Hajin, they still control 20 kilometers near the border of Iraq and they have strong soldiers. We are afraid," he said.
According to US military estimates, the last IS-pocket is home to about 15,000 people, among them 2,000 IS fighters.
Moreover, the SDF hold thousands of foreign jihadis which Syrian Kurdish-led forces could lose control of amid the chaos, and possible Turkish and IS attacks, senior officials say.
"This will be a bad situation for the north and east of Syria," Fahad warned.
"The people of Syria don't want the US to go. Maybe Mr. Trump said that IS is defeated, but we do not think IS is finished at this moment. Many people are afraid in Qamishli, Deir al-Zor, and Raqqa."
Senior SDF commanders also warn that IS could benefit from the situation and quickly reorganize.
Polat Can, a senior SDF commander, tweeted on Thursday that IS still has thousands of sleeper cells in areas the SDF and US-led coalition forces previously liberated.
However, if US troops leave, these sleeper cells could carry out new attacks, he warned.
"Although it's true that in terms of territory IS is restricted to a small area but it has the power to reorganize itself, expand its influence, and gain new territories," the commander said.
Meanwhile, Omar Abu Layla, a Syrian Arab activist from Deir al-Zor, said reports that the Syrian government troops would soon cross the river are not true.
"They were already there before, and they just moved [the troops] to scare the people," he told Kurdistan 24.
Abu Layla said Trump's withdrawal decision would result in a disaster in the east of the Euphrates since civilians there do not accept the Syrian government or Iranian-backed forces.
"And don't forget that most of the people or many of them will join [IS]," he said.
"The consequences of this scenario will affect the whole world including the US administration that decided and agreed to withdraw from Syria under the pretext of finishing fighting [IS]."
Editing by Karzan Sulaivany