Vice President Pence orders direct aid to Iraqi Christians and Yezidis
Vice President Mike Pence has instructed the US Agency for International Development (USAID) to speed assistance to Christians and Yezidis who were targeted by the Islamic State.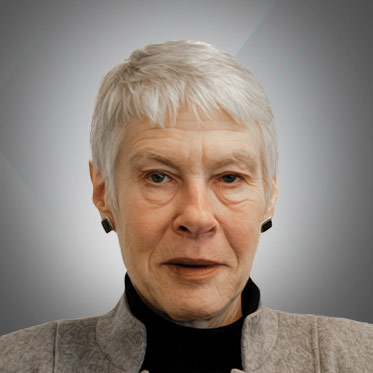 Laurie Mylroie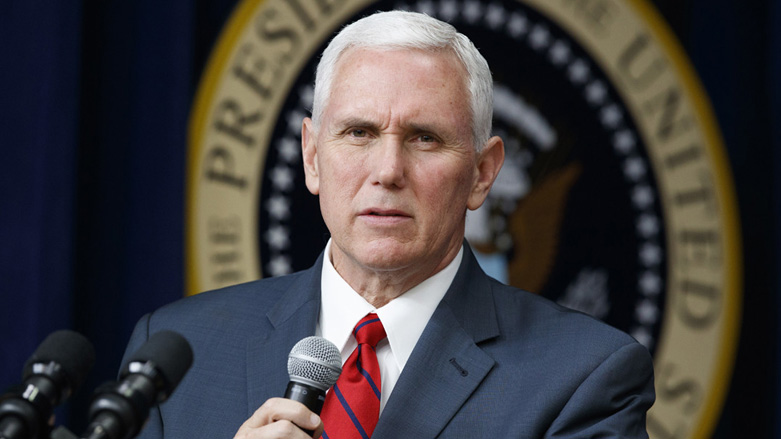 WASHINGTON DC (Kurdistan 24) - Vice President Mike Pence has instructed the US Agency for International Development (USAID) to speed assistance to decimated Iraqi religious communities—Christians and Yezidis (Ezidis)—who were targeted by the Islamic State (IS) and to provide that aid directly, rather than through the UN.
"The Vice President will not tolerate bureaucratic delays in implementing the Administration's vision to deliver the assistance we promised to the people we pledged to help," Alyssa Farah, the Vice President's Press Secretary, said in a statement issued on Friday.
Last October, speaking before the annual conference of the organization In Defense of Christians (IDC), Pence affirmed, "President Trump is committed to help persecuted peoples reclaim their lands, return to their homes, rebuild their lives, and replant the roots in their ancient place of birth."
He complained that while the Obama administration had "devoted well over a billion dollars in humanitarian aid to the Middle East," the "lion's share" of that assistance had been routed through the UN, which "too often failed to help the most vulnerable communities, especially religious minorities."
But "from this day forward, America will provide support directly to persecuted communities through USAID," Pence vowed.
USAID, however, apparently ignored that directive, prompting the Vice President's highly unusual public rebuke.
His renewed direction followed an op-ed, published the day before in The Wall Street Journal by Robert McFarlane, Ronald Reagan's National Security Adviser, and Rep. Chris Smith (R-New Jersey.)
Seven months after Pence's stirring address to the IDC, they wrote, "persecuted religious communities in Iraq still haven't received direct support."
In May, USAID rejected a joint proposal from the Nineveh Reconstruction Committee and the Catholic University in Erbil to help minorities "preserve their cultures and protect their property rights."
When they asked USAID for clarification, they received an automated e-mail. "The bureaucrat who had sent the rejection had gone on leave for a month," McFarlane and Smith wrote.
However, USAID did approve proposals from the UN-associated International Organization for Migration (IOM).
Paul Davis, formerly a Pentagon analyst on Kurdish affairs, now a Senior Fellow at Soran University, suggested the State Department's rigid interpretation of its "One-Iraq" policy was part of the problem: everything has to go through Baghdad or be approved by Baghdad.
Moreover, Davis suggested, the State Department did not really understand "the difference between the religious tolerance in the Kurdish region and the religious intolerance in the rest of Iraq."
"We only see Iraq" from a Baghdad perspective and "can't differentiate between the various areas," Davis told Kurdistan 24.
Last month, the State Department issued its annual report on International Religious Freedom, and Kurdistan 24 spoke with Sam Brownback, former Governor of Kansas and now US Ambassador-at-Large for International Religious Freedom.
"The Kurds have been particularly good about protecting people of minority faiths and much more supportive of basic religious freedom," Amb. Brownback told Kurdistan 24.
Notably, Brownback is a political appointee. Typically, such figures do not wear the same bureaucratic blinders of the agency that they join—a basic reason for making such appointments.
The Chaldean Archbishop of Erbil, Bashar Warda, visited Washington in late November to attend a conference on the persecution of Christians sponsored by the Knights of Columbus and the US Conference of Catholic Bishops.
Warda also sought funds to help internally displaced Iraqi Christians return to their communities and rebuild their homes, and Pence met with him.
However, when Kurdistan 24 asked the State Department Spokesperson about Warda's visit, it turned out that no State Department official had met with him, while all she could say about his request for funding to help Christians return home was, "We are exploring different initiatives with various NGOs in order to assist."
That was a far cry from Pence's impassioned words to the IDC conference, and Kurdistan 24 wrote then, "It seems that ensuring such aid does, indeed, get to endangered communities falls to the Vice President."
Editing by Nadia Riva