SDC: Egypt could mediate to stop Turkish attack on east of Euphrates
A Syrian Democratic Council official told Kurdistan 24 he hopes Egypt can help mediate between the Syrian Democratic Forces and Damascus to stop a Turkish attack on the east of the Euphrates.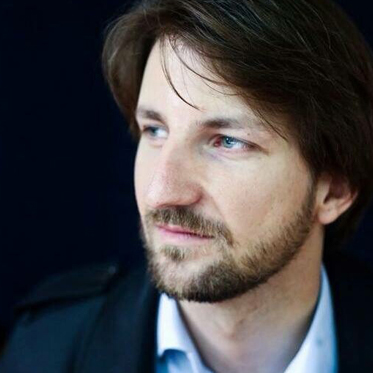 Wladimir van Wilgenburg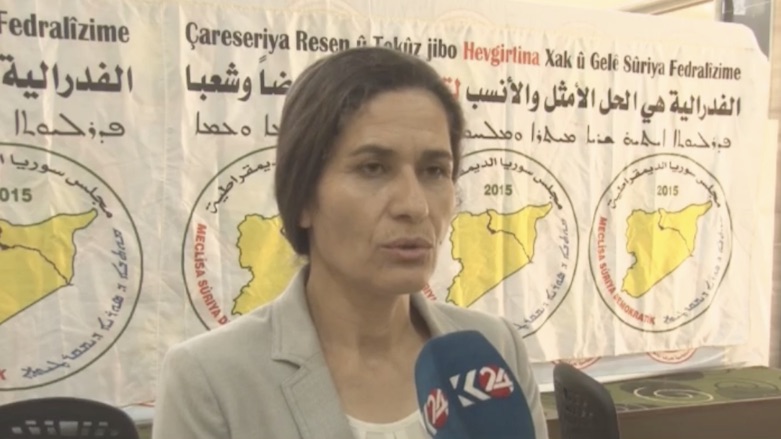 ERBIL (Kurdistan 24) – A Syrian Democratic Council (SDC) official says he hopes Egypt can help mediate between the Syrian Democratic Forces (SDF) and Damascus to stop a Turkish attack on the east of the Euphrates.
According to Amjad Othman, the SDC's official spokesperson, "there are good connections between the SDF and the Egyptian government."
"We hope the Egyptian government can help prevent a conflict between the Syrian government and the SDF and help find a political solution for Syria to prevent a Turkish attack on the east of the Euphrates," Othman told Kurdistan 24.
On Wednesday, the Al-Arab newspaper reported that a delegation from the Egyptian General Intelligence would visit Damascus soon to discuss a political solution and contribute to ending a military escalation in eastern Syria, in the shadow of Turkey's threats.
Ilham Ahmed, the co-chair of the SDC, told Al Arab of contacts between Kurdish leaders and Egyptian officials over the past few days, adding Cairo would intervene to mediate between Damascus and the SDF.
Ahmed explained that the SDF has "strong contacts of communication" with Egyptian officials and that she hopes they "act immediately to stop the escalation" in northern Syria.
Some believe Egypt's leadership could cooperate with players on the Syrian scene who are against Turkey.
Nervana Mahmoud, a British-Egyptian political commentator on Egypt, told Kurdistan 24 that Egyptian President Abdel Fattah al-Sisi always had a soft spot for the Assad government. "It's the army bond," she said.
"There is a historical bond between Egypt and Syria that Sisi still likes to maintain, but what prevented him from cooperating with [President Bashar al-Assad] is Saudi Arabia. He was always loyal to Saudi Arabia because they sponsor him," she added.
However, the Saudi killing of the pro-Muslim Brotherhood journalist Jamal Khashoggi in Turkey has changed a lot. According to Mahmoud, although Saudi Arabia and Turkey still share a close relationship, "they are on a collision course."
Moreover, Turkey's invasion beyond Afrin makes Saudi Arabia feel "anxious and uneasy," she said, adding the development gives Sisi a "green light" to cooperate with players in Syria opposed to Ankara such as the Kurds.
"The Egyptian leadership is not 100 percent pro-Assad, but definitely 100 percent against Turkey. There was a TV anchor, who is really close to Sisi, and he said Egypt should not let Turkey make Syria its playground."
Apart from that, there are also good relations between France and Egypt.
An SDC delegation recently met with advisors to the French president in France. Paris has stated it would not leave Syria until the Islamic State's (IS) defeat.
"The French are on board in support of the Kurds, and Sisi and France [have] a good relationship," Mahmoud concluded.
Turkey continues to threaten an invasion east of the Euphrates after US President Donald Trump announced last week he would withdraw troops from Syria.
Moreover, Trump said he is convinced Turkey would help deal with the last remnants of IS in Syria. This raises more concerns among the Syrian Kurds that are afraid Turkey could invade the rest of the east of Euphrates.
"In Syria, [Turkish President Recep Tayyip] Erdogan said he wants to knock out ISIS, whatever's left, the remnants of ISIS," President Trump said during his visit to Iraq on Wednesday.
Turkey itself already occupies a large chunk of northwestern Syria including the region of Afrin, where 160,000 Kurds were driven from during Ankara's intense war on US-armed Kurdish forces earlier this year.
The Syrian Kurds hope Egypt can play a significant role to prevent a similar scenario in Afrin from happening in the rest of the east of the Euphrates.
Editing by Karzan Sulaivany