Chemical inspectors not in Syria's Douma yet: State Department
Ten days after Syria's alleged chemical attack on the last rebel held stronghold in Eastern Ghouta, inspectors from the OPCW have yet to enter Douma.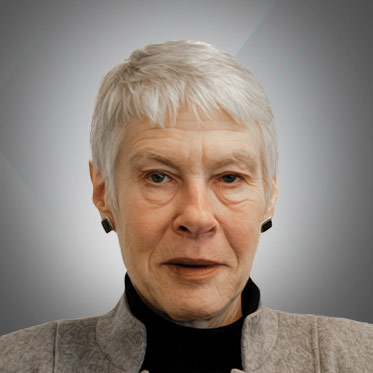 Laurie Mylroie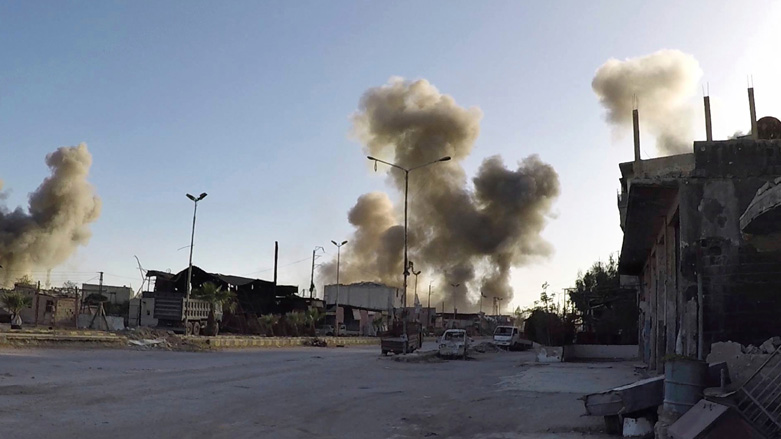 WASHINGTON DC (Kurdistan 24) - Fully ten days after Syria's alleged chemical attack on the last rebel-held stronghold in Eastern Ghouta, inspectors from the Organization for the Prevention of Chemical Warfare (OPCW) have yet to enter the Damascus suburb of Douma.
Syria's state news agency claimed on Tuesday that OPCW inspectors had entered the area, but State Department Spokesperson Heather Nauert told reporters later in the day that reliable sources "indicate that the team has not yet been able to enter Douma."
Nauert stressed the importance of the inspectors' rapid entry into the stricken area. "The longer that it takes" for the inspectors to gather soil samples and other information, the "further [it] degrades any evidence" they might be able to find.
"That is our chief concern," she explained. "We want them to be able to get in as quickly as possible, as safely as possible."
On Monday, the Director General of the OPCW, Ahmet Uzumcu, a career Turkish diplomat, told the OPCW's executive council that Syrian and Russian officials had blocked the OPCW team over "pending security issues."
The US Permanent Representative to the OPCW warned in that meeting that Moscow may already have compromised the investigation.
"It is our understanding the Russian Federation may have visited the attack site," Amb. Kenneth Ward said.
"We are concerned they may have tampered with it with the intent of thwarting the efforts of the OPCW Fact-Finding Mission to conduct an effective investigation."
Britain's Guardian newspaper reported that medics who treated victims in Douma were subject to "extreme intimidation" by Syrian officials, "who seized biological samples, forced them to abandon patients, and demanded their silence."
Syria's UN ambassador indirectly acknowledged late on Tuesday that the OPCW inspectors had, indeed, not yet been allowed into Douma, but said they would be allowed to do so on Wednesday if a UN security team judged it safe.
Further complicating the situation, the Russian military claimed that it had discovered an underground bunker in Douma used by rebels to produce chemical weapons.
In addition to chlorine, chemicals like "thiodiglycol, diethanolamine, necessary for the production of sulphurous and nitrogen mustard," were found, Alexander Rodionov, a chemical weapons specialist, told Russian TV.
In other Syrian-related news, Saudi Foreign Minister Adel al-Jubeir seemed to respond to President Donald Trump's repeated call for others, specifically the Saudis, to contribute more to the coalition effort in Syria.
"We are in discussions with the US and have been since the beginning of this crisis about sending forces into Syria," Jubeir said on Tuesday.
However, Nauert discounted the significance of his statement.
"That is not something that's in discussions at this time, from my understanding," she said.
Asked by Kurdistan 24 whether there had been any indications that the Saudis were prepared to provide more funding for Syria, she responded, "I am not aware of that, if they have."
On Sunday, Saudi Arabia hosted an Arab summit, in which the Saudis stressed the Arab commitment to Palestine, while distancing themselves from the Trump administration.
Bruce Riedel, who heads the Brookings Intelligence Project, served on the National Security Council under Presidents Bill Clinton and George W. Bush.
Riedel noted in Al-Monitor that King Salman "opened the summit by renaming it the 'Jerusalem Summit,'" while affirming that Palestine and Jerusalem were Saudi Arabia's "first issue."
Riedel suggested that one key reason for the Saudis to distance themselves from Washington was their conclusion that it was failing to stop Iranian expansionism.
Israeli Prime Minister Benjamin Netanyahu has repeatedly made a similar complaint.
Nauert, however, responded, "This administration has taken a tougher stance on Iran than recent administrations, certainly more than the last administration," adding, "we look at Iran through the totality of its bad and malign actions."
At the Pentagon, Col. Ryan Dillon, Spokesperson for CJTF-OIR, the US-led coalition against the Islamic State (IS), addressed reporters by video conference.
Dillon explained that IS was regaining ground in areas west of the Euphrates River, formally under the control of the Syrian regime, including in southern Damascus. Previously, the coalition estimated that IS had lost 98% of the territory it once controlled in Iraq and Syria, but the current estimate is down to 90%.
Dillon also said that the Kurdish-led Syrian Democratic Forces (SDF), the coalition's main partner in Syria against IS, was holding its line against the terrorist organization.
However, offensive action against IS remains on hold because many Kurdish fighters left for Afrin, which Turkey occupied in late March, after a two month military operation.
The coalition, Dillon explained, was "urging" the fighters to return, so "we can build up combat power and start to push again in these areas to take ground" from IS.
Editing by Nadia Riva