US supports peaceful protests in Iraq
"We support people's rights to peacefully protest," State Department Spokesperson Heather Nauert explained, as she responded to a question from Kurdistan 24.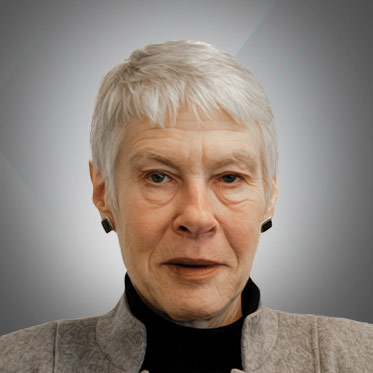 Laurie Mylroie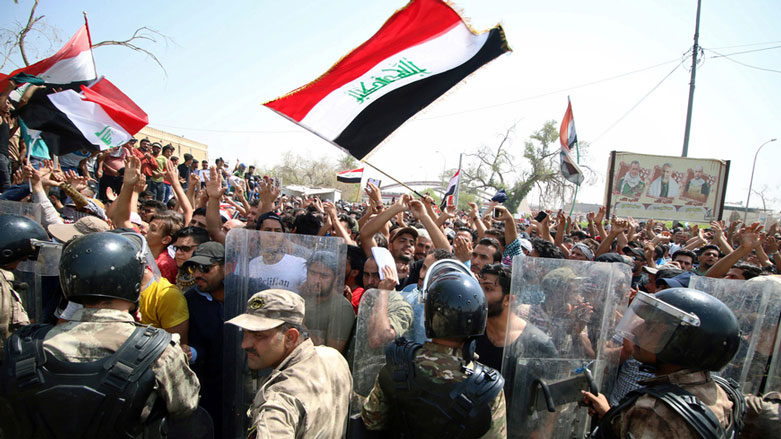 WASHINGTON DC (Kurdistan24) – "We support people's rights to peacefully protest," State Department Spokesperson Heather Nauert explained, as she responded to a question from Kurdistan 24 about the popular demonstrations in Iraq that have now entered their second week.
"We certainly understand, when there are electricity shortages, when there are oil shortages," Nauert said. "That is something that would certainly be upsetting to people."
Nauert couched her remarks in such a way as not to criticize the Baghdad government, with which the US has "an excellent relationship."
"The Iraqi government has said that it safeguards the right of its citizens to protest, Nauert continued. "They've expressed an intent to do more to address protesters' grievances, including the lack of services, of electricity, and also economic opportunity."
Senior Iraqi figures, including Prime Minister Haider al-Abadi, have spoken similarly. "It is our people's right to demand their rights and improve services, and our duty to meet them and respond to demands that are made in a peaceful manner and isolate the abusers," he said in a statement issued on Monday.
Nonetheless, one of Abadi's first responses to the protests was to cut off internet access in Iraq. In addition, there are serious questions about the level of force that Iraqi Security Forces are using against the protestors.
The Guardian reported that Iraqi forces in Basra killed three protesters on Tuesday, even as a spokesman for Iraq's Ministry of Defense said on Tuesday that they had been ordered not to use live ammunition to disperse demonstrators.
The official Iraqi estimate of the number of those killed in the eleven days of protests is relatively low: eight people. However, Entifadh Qanbar, an Iraqi-American and head of the Future Foundation in Washington DC, believes the number is really much higher—running into the hundreds, and possibly more.
Former Iraqi Prime Minister, Nuri al-Maliki also joined in expressing his sympathy with the protesters, as did Hadi al-Amiri, head of the predominantly Shi'a militias, known as the Popular Mobilization Forces, which have been particularly brutal toward the protestors.
Qanbar dismissed their statements as a "political show." As he complained to Kurdistan 24, "These are the same people who have been running the country for the past 15 years."
Qanbar noted that the protestors are blaming Iran, rather than the US, for the chronic, widespread mismanagement. Iran plays a stronger role in local government than in the federal government, he suggested, while Iran's proximity to areas such as Basra enhances its influence.
Qanbar pointed to the Governor of Basra, Assad al-Idani, of the Iraqi National Congress (INC.) The head of the INC was recently placed on the US sanctions list, charged with having ties to the Quds Force of Iran's Islamic Revolutionary Guard Corps.
In an interview with al-Arabiya, al-Idani likened the protestors in Iraq to soccer hooligans, as he mentioned that he had been watching the World Cup.
"Your city is burning, and you have time to watch the World Cup?," the al-Arabiya host asked in amazement.
Qanbar regularly receives calls from people in Iraq, asking for US intervention. Those Iraqis want the US to tell Baghdad much the same thing that it tells Tehran: the people should have a government that provides for their basic needs and which is not corrupt.
Iraq is one of the most corrupt countries in the world, ranking 169 (out of 180), on Transparency International's corruption index.
Perhaps, the US is doing something to help address this problem. As Nauert explained, "We are in constant contact" with the Iraqi government over issues "that we may have concerns about." At the end of the day, however, it is "an internal Iraqi matter," in Washington's view.
A Turkish court, on Wednesday, rejected the appeal of US pastor Andrew Brunson to be released from prison, where he has been held for the past two years.
Turkey has, incongruously, charged the Protestant evangelical pastor with ties to terrorism: both to the Muslim cleric, Fethullah Gulen, whom Turkey accuses of masterminding the July 15, 2016, coup attempt, and to the Kurdistan Worker's Party (PKK.)
Responding to a question from Kurdistan 24, Nauert reiterated the US position that Turkey had not produced "any credible evidence" against Brunson.
Dr. Aykan Erdemir, a former Turkish parliamentarian, and Merve Tahiroglu, both of the Foundation for Defense of Democracies, published an analysis on Wednesday of the Turkish charges, entitled "The Brunson Farce."
They described the judicial proceeding against Brunson as "the most absurd court case in [Turkey's] history."