UN warns about conditions, security at notorious Syrian displacement camp
The United Nations voiced significant concern on Friday over security, available health services, and overall humanitarian conditions for tens of thousands held in the notorious al-Hol displacement camp in northeastern Syria.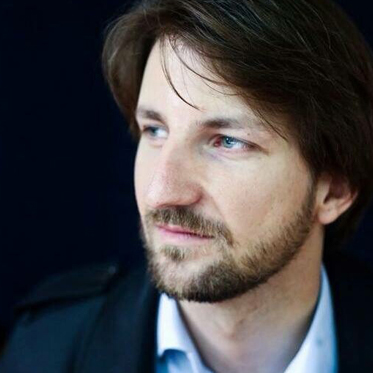 Wladimir van Wilgenburg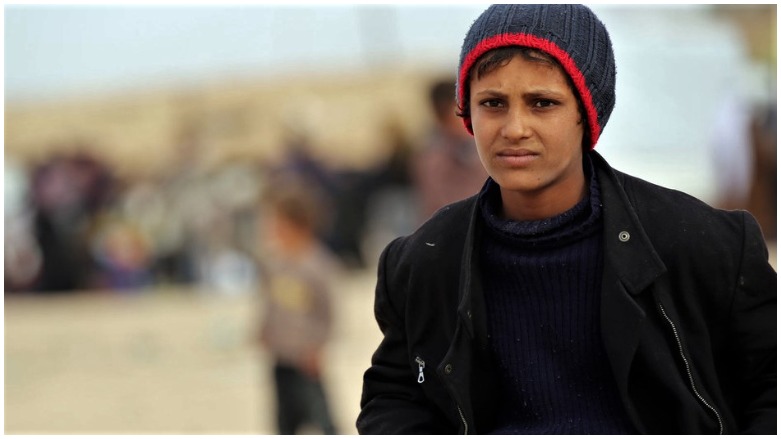 ERBIL (Kurdistan 24) – The United Nations voiced significant concern on Friday over security, available health services, and overall humanitarian conditions for tens of thousands held in the notorious al-Hol displacement camp in northeastern Syria.
"There are around 34,000 children under the age of 12 in Al Hol – more than 120 of them are unaccompanied or separated from their families and living in an interim care centre in the camp," said Stephane Dujarric, spokesperson for UN Secretary-General Antonio Guterres, in his daily briefing to the press.
Conditions at the sprawling camp, he explained, are "difficult by any measure," adding that in the past month, "humanitarians have expressed alarm at the deteriorating security situation in the camp following a rise in violent incidents."
According to UN data from July, al-Hol held 65,406 people at the time. Of these, 47 percent were Iraqis (30,573), 38 percent Syrians (24,914), and 15 percent third-country nationals, the adults of which were mostly foreigners who traveled to Syria or Iraq to join the Islamic State (9,912).
According to local reports, there has been an increase in murders there recently, including an Iraqi refugee who was killed on Oct. 9 by attackers who used a firearm equipped with a silencer.
On Thursday, the Kurdish-led Syrian Democratic Forces (SDF), who run the camp, announced that they had captured three members of an Islamic State cell operating in the al-Hol area and confiscated weapons they were intending to smuggle to residents of the camp who are sympathetic to their cause.
The UN also expressed concern about the health threat posed by potential infections of COVID-19 in the camp. So far, only four cases have been confirmed, but experts warn that conditions at the camp make a rapid spread of the highly-contagious disease likely if an outbreak occurs.
"Testing is relatively limited, and a wider outbreak remains a significant risk," Dujarric said, noting that while the UN and its humanitarian partners are providing "comprehensive assistance" to the camp, "this cannot be a substitute for durable solutions for all the residents".
According to the UN Children's Fund (UNICEF), the coronavirus threat has prompted some health and education services in al-Hol to cease and has also led to a reduction in the number of workers in the camp.
The UN has also reported that at least 1,000 people have reportedly left the camp over the course of the past two months.
In the first week of October, a top Syrian Kurdish official announced that authorities had made a decision to transfer all Syrian nationals from the camp, although whether or not it will actually occur remains unclear.
Read More: Syrians unlikely to be moved from al-Hol camp in near future: Official
"There have also been reports of plans by local authorities to expedite and increase departures of displaced Syrian families in the coming months." the UN spokesperson said.
On Oct. 13, 289 individuals from al-Hol returned to their homes in Deir al-Zor province, the Rojava Information Center (RIC) reported, adding that some 4,000 Syrians have returned home this year through a tribal sponsorship program.
"Whereas before Syrian camp residents had to find a tribal sponsor, any Syrian wishing to leave the camp may now simply register their name and be transferred home," the RIC said on Twitter.
Last night saw the first return of 289 individuals from Hol Camp to their homes in the Deir-ez-Zor region, following AANES' announcement of a general amnesty for Syrians being held there.

So far this year, 4000 Syrians have returned home via a tribal sponsorship program. pic.twitter.com/qKfsw2DhrS

— Rojava Information Center (@RojavaIC) October 13, 2020
"Any departures must be voluntary, safe, fully informed and dignified, and in the best interests of the children," underscored Dujarric.
Bedran Çiya Kurd, Vice President of the Autonomous Administration of North and East of Syria (AANES), told the local Hawar News Agency that any return is voluntary and that the recent decision will accelerate the process.
He said the decision was made "because there is no need for them to stay in the camps any longer. It also comes in response to the demands of sheikhs after liberating the region from ISIS."
Moreover, he added that there is currently increased Islamic State activity in the camp, "So it is very necessary for the AANES to take more security measures as well as save children from these extremist activities."
Nevertheless, any way out of the camp for Iraqi refugees and displaced Syrians is complicated, not least because many do not want to return to Iraq or to areas under Syrian government control.
Editing by John J. Catherine