Turkey courts ban election billboards in Kurdish language
Pro-Kurdish opposition said all Turkish TV channels have refused to air its elections campaign ads.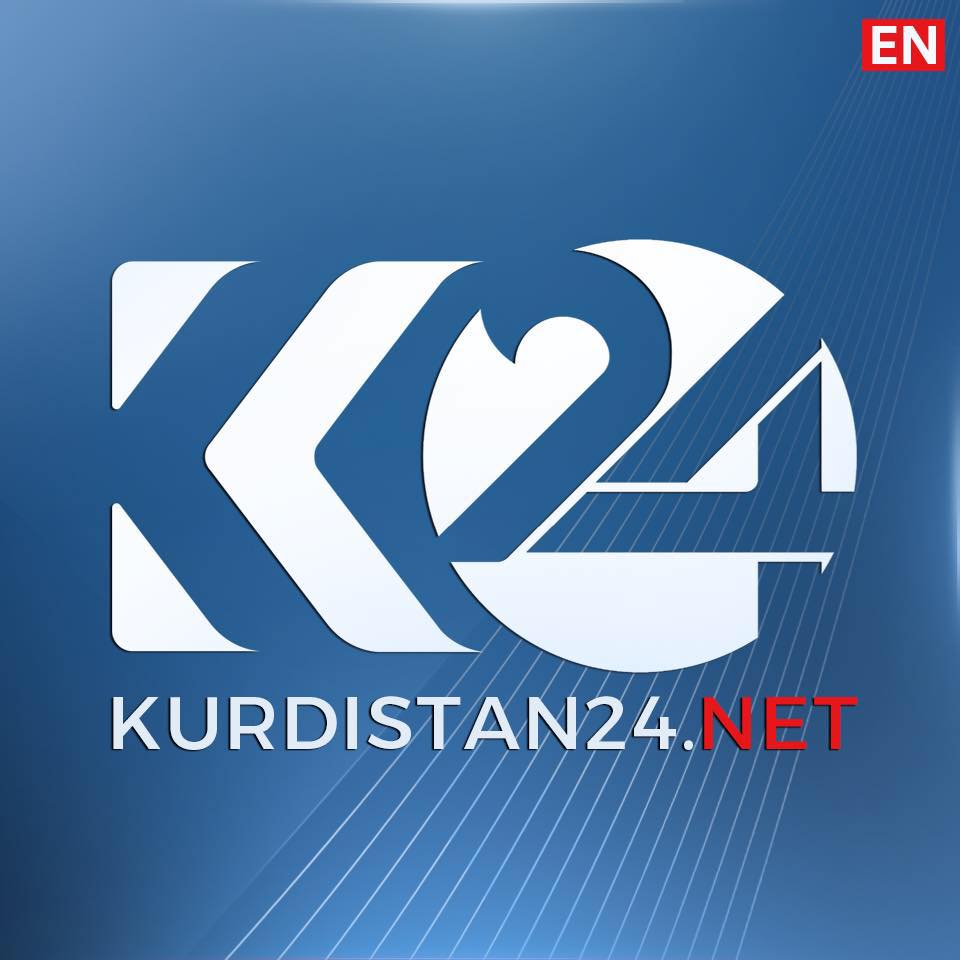 Rawa Barwari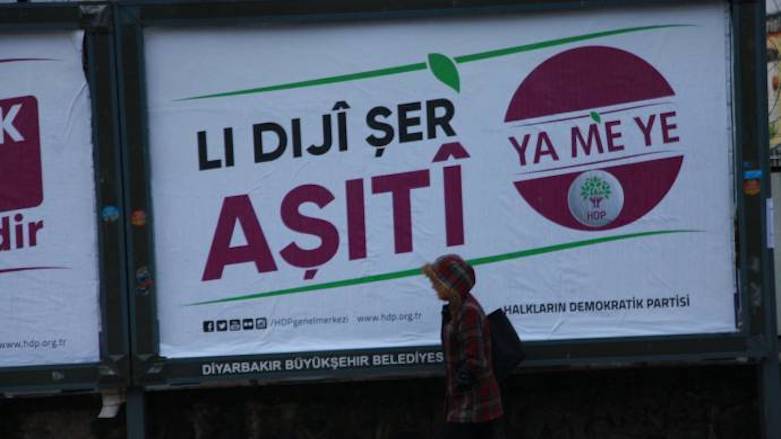 ERBIL (Kurdistan 24) – Turkish courts in at least two provinces banned election billboard banners in the Kurdish language on Thursday, ordering police to take them down as the country prepares for a nationwide vote to elect local administrations.
A court in the city of Sanliurfa justified the ban it imposed on a banner by the opposition Peoples' Democratic Party (HDP) on the grounds it was "terrorist propaganda."
The banner in question read "Li Dijî Şer Aşitî" which means "Peace versus War," a phrase calling on voters to choose HDP candidates over those endorsed by the President Recep Tayyip Erdogan-led ruling right-wing coalition that has put a fiercely anti-Kurdish policy at the top of its agenda.
Turkey is at war with Kurdistan Workers' Party (PKK) fighters at home and US-backed Kurdish forces leading the anti-Islamic State campaign in Syria.
HDP's Urfa branch said on its Twitter page that the Turkish prosecutor's office mistranslated the phrase as "the peace belongs to us after the war."
The party filed an objection to the ruling and a lawsuit against officials who it said knowingly mistranslated it.
Police have already taken down all the banners displaying the Kurdish phrase.
A second similar ruling came from a court in the northwestern city of Edirne on the border with Greece where Turkish authorities keep Kurdish political leader Selahattin Demirtas imprisoned since 2016.
The court considered the sentence "Azadî bi xwerêverbirinê destpê dike," which means "Liberty begins with self-rule," as "terrorist propaganda" and ordered a takedown of all billboards showing it.
HDP also said that not a single Turkish television channel had accepted to air an election ad that was featuring the country's diversity ahead of the March 31 vote in which over 1,400 local entities will choose their mayors.
"No media talks about us, there is only one TV channel that is showing us, and it is Tayyip TV," the party's leader, Pervin Buldan, told voters in the Mediterranean city of Mersin's Kurdish-majority Akdeniz district.
She was mockingly using the middle name of President Erdogan who has made HDP a fair target he frequently associates with "terrorism" at his election rallies, a charge he applies to the broader opposition for the latter's unofficial alliance with the pro-Kurdish party.
Editing by Karzan Sulaivany