Die-hard ISIS supporters remain in Baghouz and also among those fleeing
With the Islamic State now controlling only a tiny area in the Syrian village of Baghouz, thousands of civilians have fled and many observers say that those who remain...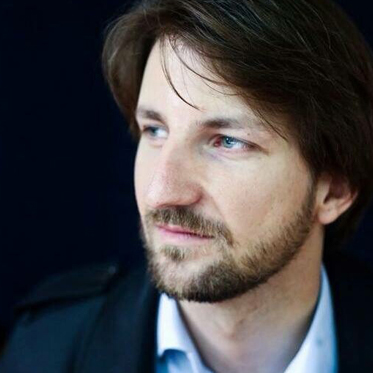 Wladimir van Wilgenburg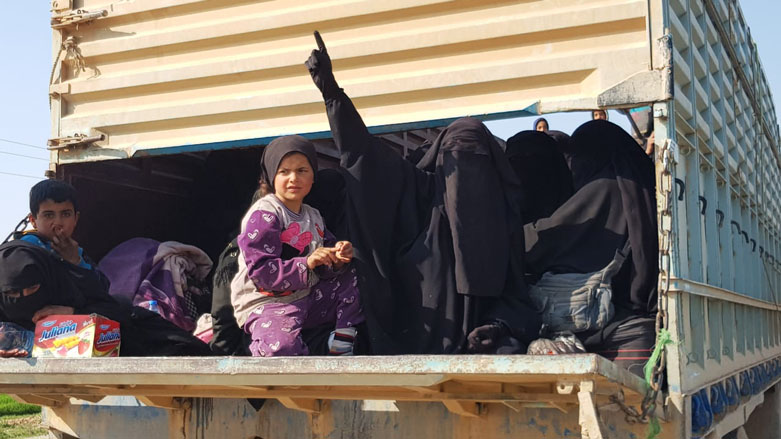 ERBIL (Kurdistan 24) – With the Islamic State now controlling only a tiny area in the Syrian village of Baghouz, thousands of civilians have fled and many observers say that those who remain are likely die-hard supporters of the group.
Some of those being evacuated in the run-up to the Syrian Democratic Forces' (SDF) final assault on the area told Kurdistan 24 that they were among such supporters.
Just last week, 13,000 people, 90 percent of them women and children, arrived at al-Hol Camp from Baghouz, the UN said in a statement on Thursday. Since December 2018, an approximate total of 45,000 has escaped from the Hajin and Baghouz areas of Deir al-Zor Province.
The large number of them still coming out of Baghouz has surprised the US-backed SDF, now surrounding Baghouz.
One woman among them, in the back of a truck, told Kurdistan 24, "My husband is a fighter with the Islamic State. I don't know if he got out with us," she said, adding, "We were happy under the caliphate, everything was available."
"The Islamic State is now in the tunnels," she said. "Abu Bakr Baghdadi will prevail," she said, referring to the group's elusive leader. "We left because God created a reason to get out of here, but the Islamic State will always prevail. Abu Bakr Baghdadi is in the tunnels and they will bring victory."
She went on to explain, "In the Islamic State in which we were living, we were even satisfied with eating grass."
As reporters left, the woman and her children shouted, "The Islamic State will remain!"
The local Democratic Autonomous Administration (DAA) of Northern and Eastern Syria advised in a statement on Sunday against the media publishing interviews with female Islamic State members, fearing it could be used by the group as propaganda.
Mazen Hassoun, a freelance journalist from the former Islamic State stronghold of Raqqa and now living in Germany said, "Until the last days of ISIS in Raqqa, the group was holding civilians as human shields and was preventing them from fleeing. Probably most of who are still left in Baghouz are ISIS."
"As Baghouz is the last pocket for the group, ISIS families have nowhere else to go or to hide, like when they were in Raqqa and Deir al-Zor."
Another woman told Kurdistan 24, "Because of the airstrikes, we had to move from place to place until we reached here. My husband died five years ago."
According to Sharvan Darwish, the spokesperson of the Manbij Military Council (MMC), a group that also has fighters in Baghouz, the civilians still in there are what remains of the caliphate.
"Those who are affiliated with ISIS left, they are not anymore here," he said. "Those who supported ISIS in Raqqa, Tabqa, and other areas went to Baghouz. If they were not ISIS, they would stay in their own places, but they are those who believe in ISIS."
This could not be confirmed, however, as Islamic State fighters are well known to use civilian human shields and to hold them against their will.
Darwish warned that those women and children could pose a future threat and a comprehensive solution must be found, saying, "They will continue to live like this if they don't change their mind."
Many have voiced fears that Islamic State supporters among the civilians could also create significant security issues in al-Hol Camp.
According to Aymenn Jawad Al-Tamimi, a research fellow at the Middle East Forum, "Those who came from last pocket they were supporters who were migrating wherever the Islamic State went."
Local officials also are concerned that the children of the women who had lived under the group could prove to be the next generation of jihadis. For this reason, Tamimi said that there is a great need for programs to counter the extremist ideology they have been raised in.
"The SDF doesn't have resources of Western countries to do de-radicalization programs," he said. "It's a difficult question. What you do with these people?"
Editing by John J. Catherine