Vice President Pence meets Chaldean Archbishop of Erbil
With IS nearly defeated, the internally displaced Christians are looking to rebuild their homes and communities.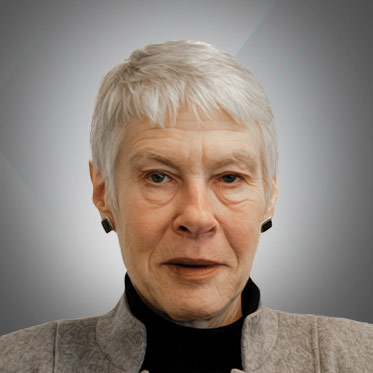 Laurie Mylroie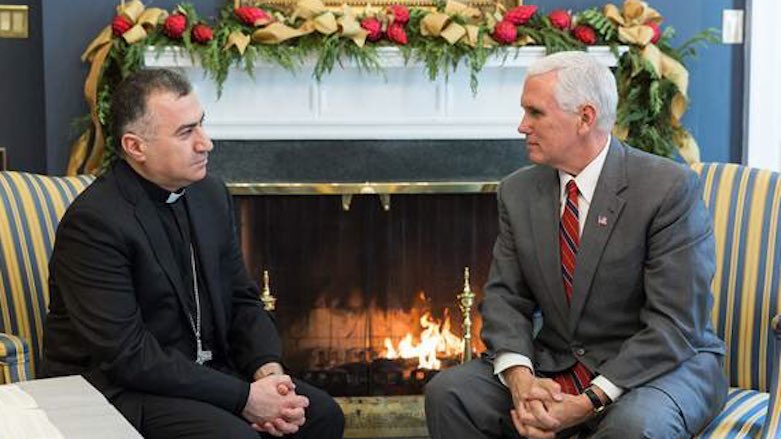 WASHINGTON DC, United States (Kurdistan24) – US Vice President Mike Pence met with the Chaldean Archbishop of Erbil, Bashar Warda, on Monday in what Pence characterized, in a tweet, as an "important dialogue" about President Donald Trump's "commitment to directly assist persecuted Christians and religious minorities in Iraq."
Pence also said he would visit the Middle East later this month "to discuss US plans to accelerate funding [to] those impacted in the region."
Of course, with Christmas approaching, it is an appropriate time for such a trip.
On Oct. 26, Pence described the administration's plan to provide more effective support to endangered Christians and other religious minorities in the region.
Addressing the annual conference of the association, In Defense of Christians (IDC), which focuses on the plight of Christian communities in the Middle East, Pence explained that the US would no longer financially support endangered religious groups by providing money through the UN. Instead, the US would shift to funding them directly.
About 90 percent of Iraq's Christians now live in the Kurdistan Region. Approximately 100,00 of them fled from the Islamic State (IS)—which occupied a large swath of northern Iraq—while others sought refuge from insecurity in the rest of the country, including violence that specifically targeted them.
With IS nearly defeated, the internally displaced Christians are looking to rebuild their homes and communities. Some $262 million is needed for that purpose, Warda explained.
However, Baghdad has said it does not have the money, and Warda is seeking support from international sources.
He was in Washington for an event, co-sponsored by the Knights of Columbus and the US Conference of Catholic Bishops, "Solidarity in Suffering," a Week of Awareness for Persecuted Christians, which ran from Nov. 26 to Dec. 2.
On Thursday, Kurdistan 24 asked State Department Spokesperson Heather Nauert about Warda's request. No one from the State Department had met with him, and the most Nauert would say about financial support was, "We are exploring different initiatives with various NGOs in order to assist."
That is a far cry from Pence's statement to the IDC, "President Trump is committed to [helping] persecuted peoples reclaim their lands, return to their homes, rebuild their lives, and replant the roots in their ancient place of birth."
It seems that ensuring such aid does, indeed, get to endangered communities falls to the Vice-President.
This would be in keeping with the deferential attitude that the State Department has adopted toward the government of Prime Minister Haider al-Abadi.
It wants to see Abadi re-elected and is extremely reluctant to criticize him. This attitude has worked to the Kurds' disadvantage.
Relatively low-ranking officials are responsible for mediating between Erbil and Baghdad. When they ask Abadi to be more forthcoming, he demurs, responding that he "is under a lot of pressure"—i.e., from Iran.
Entifadh Qanbar, an Iraqi-American and President of the Future Foundation in Washington, advised Kurdistan 24 that Tehran has significant influence over Iraq's Foreign Minister Ibrahim al-Jafaari, a sectarian figure who removed several Kurds from diplomatic posts after he took over the ministry.
Kurdistan 24 also asked Nauert about a recent statement by Hadi al-Ameri—who has long-standing ties to Iran's Islamic Revolutionary Guard Corps and heads Iraq's Popular Mobilization Forces—in which he said US troops must leave Iraq once IS is defeated.
She replied, "We are there at the request of the Iraqi government. We are there to defeat [IS]."
You mean, if Ameri's "plan is to use the parliament to put pressure on the Iraqi government to ask US forces to leave," Kurdistan 24 continued, "you'll just pick up and leave?"
"I just don't have anything more for you on that," she replied. "We are there at the request of the Iraqi government."
Editing by Karzan Sulaivany