GRAPHIC PHOTOS: Kurdish TV accuses Shia militia of killing its cameraman in Kirkuk
Iraqi Prime Minister Haider al-Abadi accused Kurdish media outlets of committing "war crimes."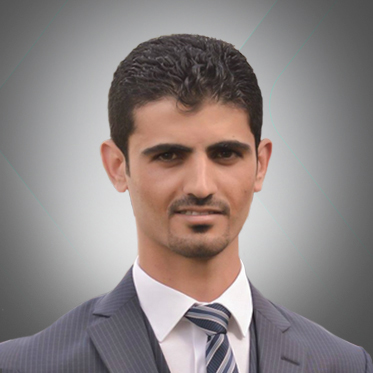 Baxtiyar Goran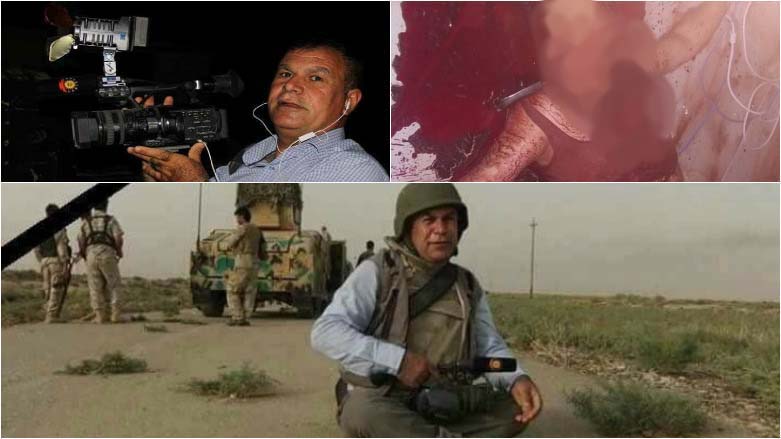 ERBIL, Kurdistan Region (Kurdistan 24) – The Kurdistan Satellite Corporation (KSC), an Erbil-based media agency, has blamed the Hashd al-Shaabi forces for the murder of its cameraman near Kirkuk on Monday.
A group of militiamen raided Kurdistan TV cameraman Arkan Sharif's home in the Khorsy neighborhood of Daquq town, south of Kirkuk, stabbing him to death.
In a statement on Tuesday, the KSC said eight gunmen entered Sharifi's home on Oct. 30, at 3:00 p.m. (local time), "martyring him in front of his children and wife in a brutal way."
After Iranian-backed Shia Hashd al-Shaabi militia attacks on Kirkuk and other disputed areas on Oct. 16, Sharif and his family, among thousands of other people, fled to Sulaimani Province.
Sharif, who was also a teacher, had recently returned to his hometown to resume his work in the Haftaghar village near Daquq.
The Director-General of Kurdistan TV, Karwan Akraye, told Kurdistan24 Asaib Ahl al-Haq, a faction inside the Iranian-backed Hashd al-Shaabi, was responsible for murdering the photojournalist.
"Sharif was tied-up and stabbed to death by the militia group in front of his family," Akraye stated.
Photos of Sharifi's brutal murder went viral on social media, showing the man stabbed several times with the murder weapon left in his mouth.
In a statement on Tuesday, the Committee to Protect Journalists condemned the killing of the Kurdish cameraman and called on all parties to refrain from targeting the press.
The Committee stated that Kurdistan TV has been covering the clashes between Peshmerga and Hashd al-Shaabi as well as alleged killings and kidnappings carried out by the Iranian-backed forces in Kirkuk.
In a press conference in Baghdad on Tuesday, Iraqi Prime Minister Haider al-Abadi accused Kurdish media outlets of committing "war crimes" for their coverage of clashes between Peshmerga and the Iraqi forces and militia groups.
Last week, the Communications and Media Commission, the Iraqi media regulator, ordered both Kurdistan 24 and Rudaw TV to be shut down, citing a "lack of proper licenses."
Editing by Karzan Sulaivany