Erdogan tells US to withdraw from Manbij, says no country can question Turkey's power
The Turkish President recalled the Ottoman Empire's territorial vastness, claiming the Turkish nation was making "a whole new comeback."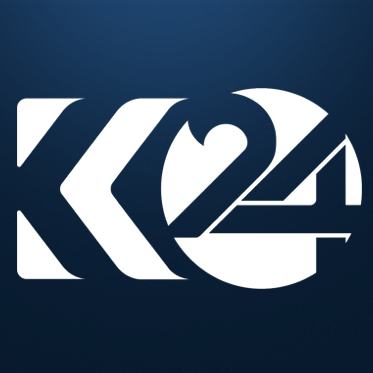 Ari Khalidi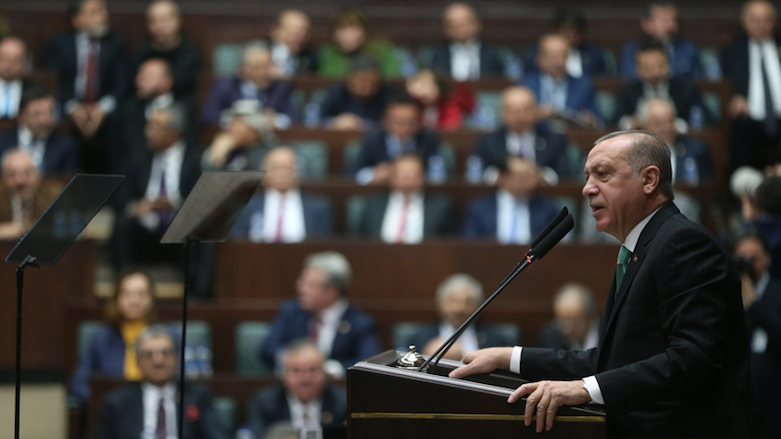 ERBIL, Kurdistan Region (Kurdistan 24) – Turkey's President Recep Tayyip Erdogan on Tuesday told the US to withdraw its troops from the Kurdish-held town of Manbij in northern Syria, once again threatening a confrontation with American forces.
Addressing a parliamentary convention of his ruling Justice and Development Party (AKP), Erdogan said former US President Barack Obama deceived him over Manbij, reminding that Americans had promised that Kurdish forces would vacate after capturing it from the Islamic State (IS) two years ago.
"Over 90 percent of Manbij is Arab land. Why are you still there? Come on, get out," Erdogan said, adding that his counterpart Donald Trump was following Obama's footsteps in Syria.
Ankara calls the US-armed Kurdish People's Protection Units (YPG) fighting IS "terrorists," and Erdogan often threads along ethnic lines in Syria while maintaining that his country is not targeting the Kurds.
"You are still telling us not to approach Manbij. We will come to Manbij to give it back to its true owners," Erdogan said, repeating his earlier remarks about the Kurdish enclave of Afrin attacked by his army and Islamist proxies for three weeks now.
At the beginning of the Turkish military campaign, he had claimed that 55 percent of Afrin is Arab and the Kurds there were "brought from elsewhere," thus he would give it back "to its true owners."
Kurdish officials from both Syria and Turkey interpreted Erdogan's remarks as a threat of ethnic cleansing in the isolated Kurdish district.
Head of Afrin's Health Committee Angelo Resho announced that continued Turkish airstrikes and ground shelling have killed 148 civilians and wounded 365 others.
Unlike the eastern flank of Syrian Kurdistan (Rojava), from Manbij to the border with Iraq, the US does not have a military presence in Afrin which remained the most peaceful part of Syria, intact from the ravaging effects of the seven-year-long civil war until Turkey's invasion.
Erdogan has vowed to capture all of the de facto autonomous Rojava, despite US forces' presence there.
Over the weekend, Deputy Prime Minister Bekir Bozdag said US troops advising and training Kurdish forces could become a target for the Turkish army.
US Central Command Chief General Joseph Votel had earlier said the withdrawal of American forces from Manbij was not an option, raising the stakes in a possible confrontation with Washington's NATO ally.
"We do not hesitate in doing what we can. The last two centuries have been full of sacrifices. With lies and dirty tricks, our homeland of five million kilometers square was basically sacked," Erdogan said, recalling the Ottoman Empire's territorial vastness before its fall as peoples in the Balkans and the Middle East fought for independence.
However, he said the Turkish nation was making "a whole new comeback."
"Reis, take us to Afrin," AKP's youth wing members shouted to Erdogan, using an unofficial title meaning "chief" that has come to be synonymous with President in recent years.
"When needed we shall go [there] together, God willing," he said.
"No country, no organization dares to question Turkey's power and determination now."